Black activist Ali Muhammad has become known in the Tampa area for speaking out against police violence and ending black crime.
And make no mistake: "I'm very anti-police," he told WTVT-TV.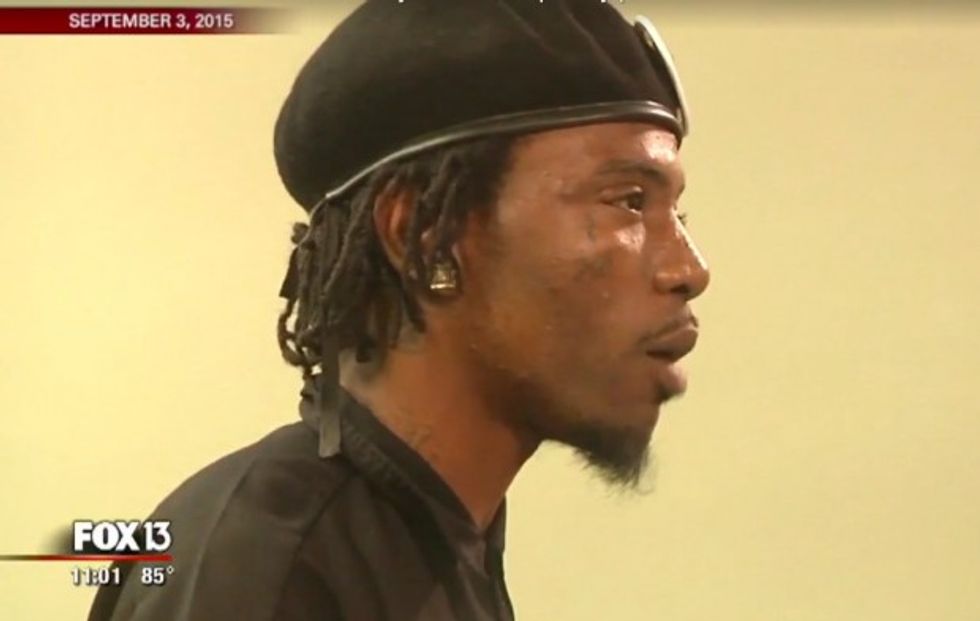 Image source: WTVT-TV
But Muhammad recently was granted a whole new perspective on what goes into law enforcement and the good that can come out of it.
He was robbed at gunpoint over the last weekend in July — a victim of black-on-black crime, the station said — and quickly called 911.
Following his gig as a DJ at a Ybor City club, Muhammad was walking down a street about 3 a.m. when he told WTVT "a young black male ... just came up to me and said, 'Give me your earrings and your backpack.'"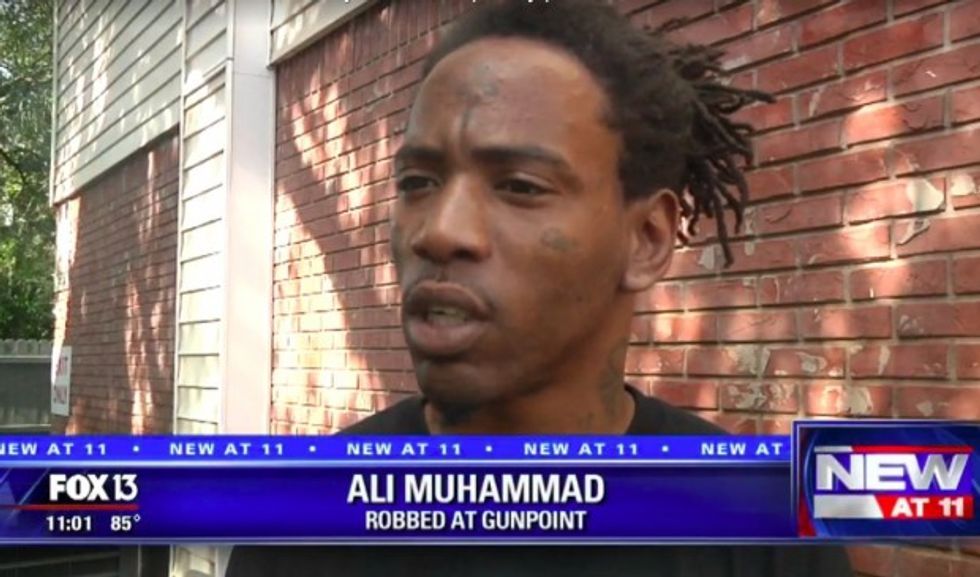 Image source: WTVT-TV
The thief grabbed what he wanted — although not Muhammad's cellphone, which he used to call 911. Within 10 minutes, Tampa police were on the hunt for the shirtless perp.
Muhammad said during the 911 call he told the dispatcher that he was following the suspect down the street from a distance, WTVT noted, but the dispatcher told him to stop.
Turns out that the suspect robbed two other women at gunpoint, the station noted, citing a police report.
"One lady, she was in tears. She said she couldn't believe it," Muhammad told WTVT, adding that he came in contact with the women after they ran away. "He had the gun in her mouth."
Soon police spotted 18-year-old Antwan Robertson, chased him to a parking lot and corralled him behind a dumpster.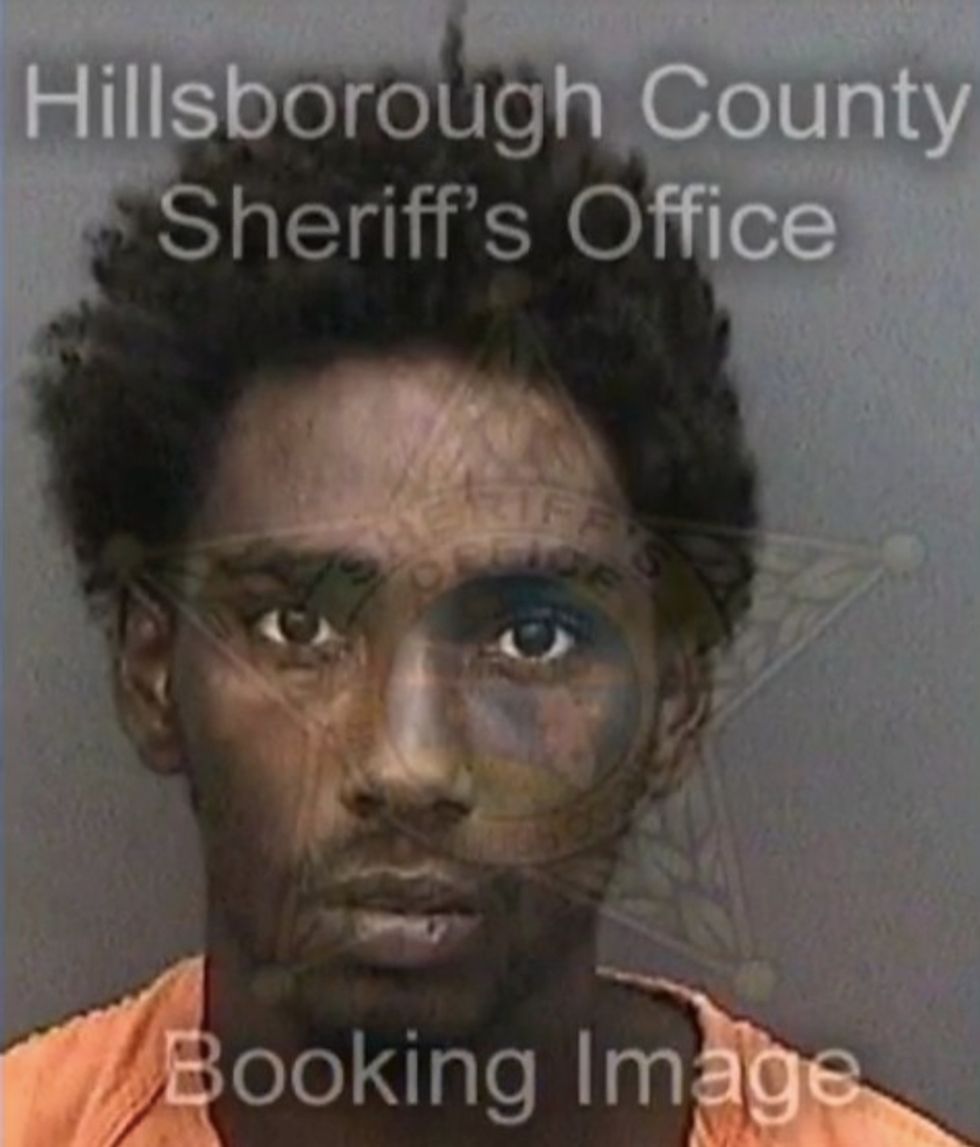 Image source: WTVT-TV
And besides getting back his jewelry and backpack — where his laptop and ID were stored — Muhammad has a new appreciation for police.
"I congratulated the police," Muhammad told WTVT, adding that while he's "very anti-police" he's "not against police relations and community relations."
"Police can be hostile and very belligerent," he added to the station. "Friday night, I met some officers who [were] about business, and that was getting a bad guy off the street."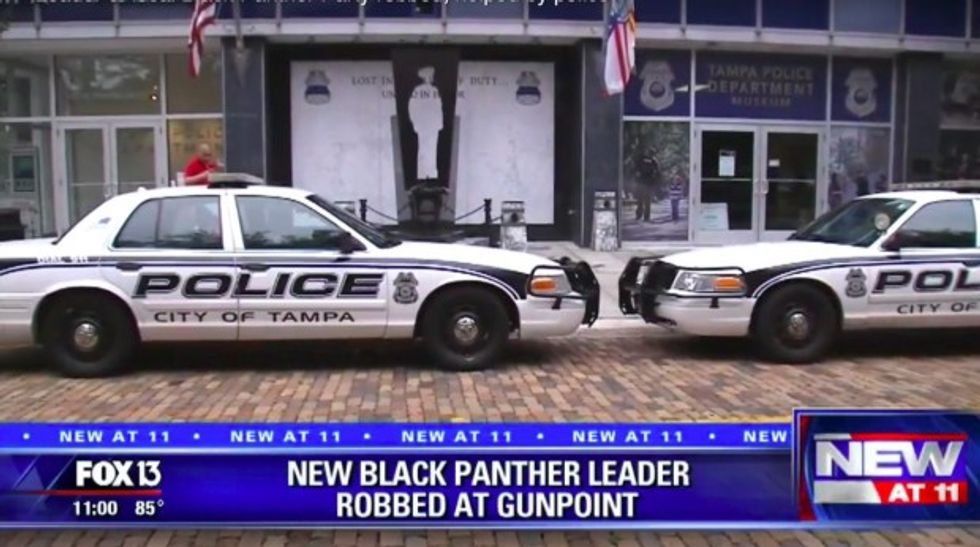 Image source: WTVT-TV
Muhammad added that the incident also underscored the problem of black-on-black crime.
"To just go out late at night and throw your life away, robbing people, that's hurting," he told WTVT. "Every black life is valuable right now, especially a black male, and for him to keep going on with the norm, continue with the process of going to jail and ending your life like that, as our boys are doing nowadays, it's very hurting."
The station, citing the police report, said Robertson — who is believed to be homeless — was in jail on a $62,500 bond and facing multiple charges, including armed robbery, possession of a firearm and possession of drugs.
WTVT added that while Muhammad was referred to in its story as a leader in the local New Black Panther Party chapter, the organization told the station after publication that Muhammad doesn't hold a leadership position.