If you ask Donald Trump, his marital past is "very good."
During an interview with WBIN-TV in New Hampshire Thursday, the Republican presidential nominee criticized his Democratic rival, Hillary Clinton, for being "nasty" during Monday night's first 2016 presidential debate.
He said that he was going to bring up her husband's past sexual indiscretions during the debate but decided otherwise when he saw their daughter Chelsea Clinton in the audience.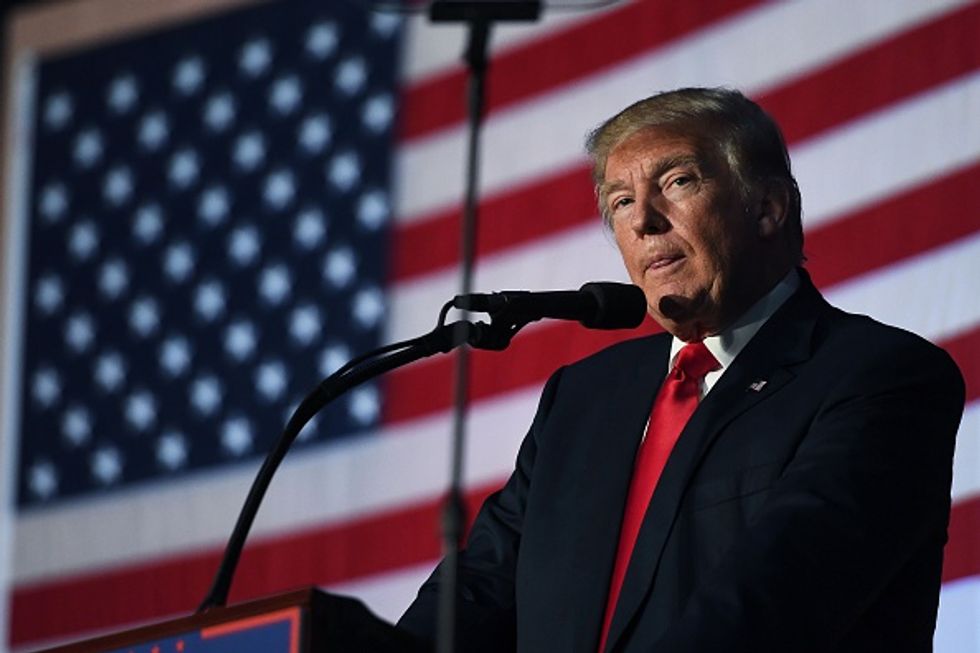 Republican presidential nominee Donald Trump speaks during a campaign rally in Bedford, New Hampshire, Thursday. (Getty Images/Jewel Samad)
"I thought it would be too disrespectful. I didn't want to do it," Trump said. "It's a hard thing to say in front of somebody's daughter."
Trump didn't rule out bringing up former President Bill Clinton's sexual controversies in the next debate and conceded that his own past marital history could be "fair game" as well.
"It's a lot different than his, that I can tell you. We have a situation where we have a president who was a disaster, and he was ultimately impeached over it, in a sense, for lying," Trump said.
The twice-divorced candidate added that he isn't worried about his own marital past, saying he has "a very good history."
Following the interview with WBIN, Trump addressed a large rally in Bedford, New Hampshire, where he went on the offensive to paint Clinton as "corrupt" and a Washington "insider."
And in the early Friday morning hours, Trump, who is often criticized as a sexist and misogynist by liberals and his rival, went on a Twitter rampage against a former beauty pageant queen's sexual history.
—
Follow Kaitlyn Schallhorn (@K_Schallhorn) on Twitter