Supreme Court Justice Sonia Sotomayor said Monday that her late colleague Justice Antonin Scalia used to frustrate her so much that there were times she wanted to hit him over the head with a baseball bat.
"There are things he's said on the bench where if I had a baseball bat, I might have used it," she said during a speech at the University of Minnesota, according to the Pioneer Press.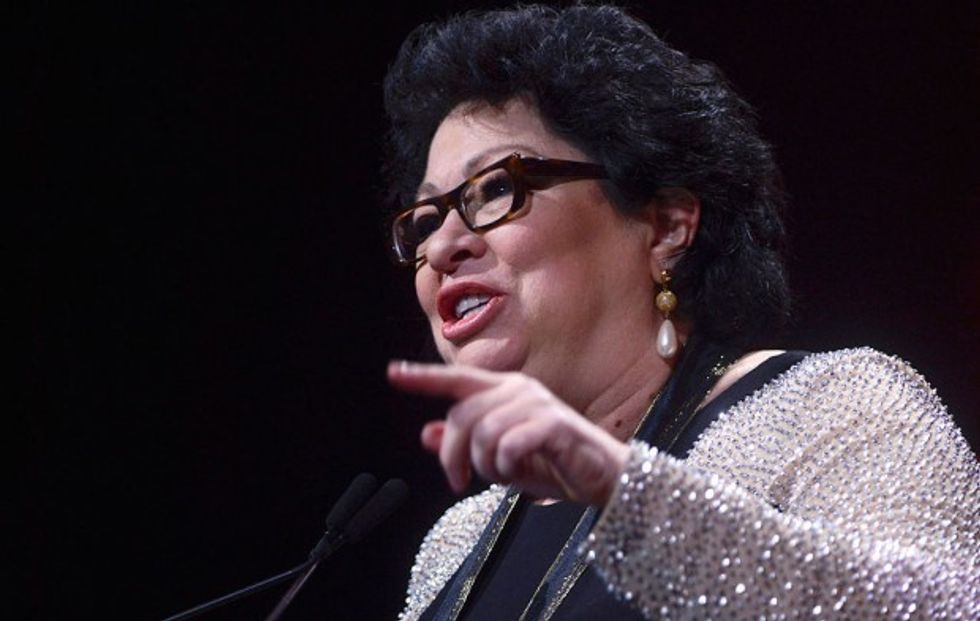 Supreme Court Justice Sonia Sotomayor receives the Leadership Award during the 29th Hispanic Heritage Awards at the Warner Theatre on Sept. 22 in Washington, D.C. (Leigh Vogel/Getty Images)
However, Sotomayor said that in spite of their disagreements, Scalia's death earlier this year was "like losing a member of my family."
"We disagreed on so many things, but we really, deeply were friends with each other," she said. "We sparred and we laughed together, but so does everybody on the court."
Sotomayor went on to urge Americans to maintain civility during political debates: "If we've lost anything, it's remembering that differences don't stand, necessarily, on ill will. If you keep that in mind, you can resolve almost any issue, because you can find that common ground to interact with each other."