Love hurts.
Or in this case, former love.
Whatever his motivation for kicking down his ex-girlfriend's door, one North Carolina man probably will think twice before attempting such a stunt again.
Because Raleigh police said when Matthew Lawrence Bergstedt, 27, tried to force his way through the back door of the apartment Monday evening, he was clobbered in the face with a piece of firewood wielded by a 20-year-old man already inside, the News & Observer reported.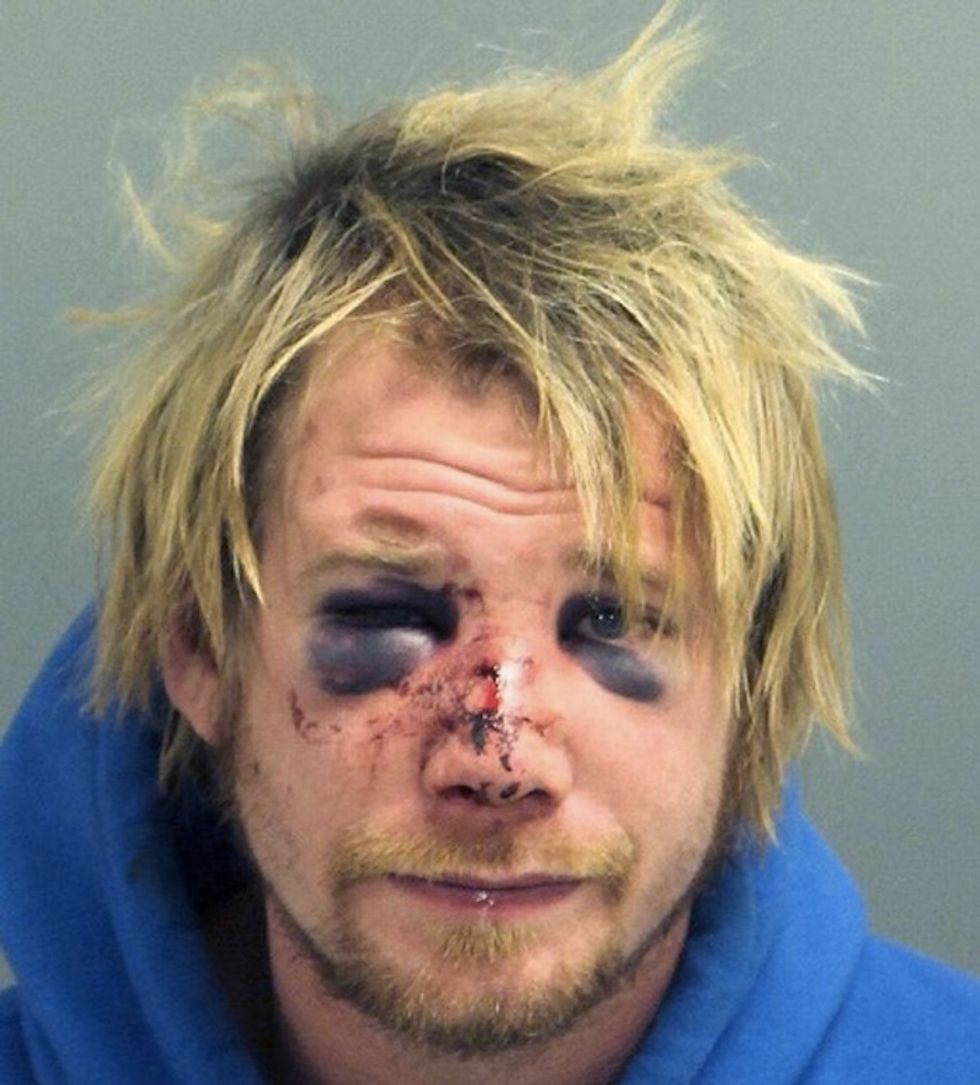 Matthew Lawrence Bergstedt (Image source: Raleigh-Wake City-County Bureau of Identification)
Police said Bergstedt then hightailed it to a nearby vacant apartment but was soon nabbed by cops who took him to the Wake County Jail, the paper said.
Bergstedt was charged with misdemeanor counts of breaking and entering and attempted breaking and entering, the News & Observer reported, citing records filed Tuesday at the Wake County Magistrate's Office.
He was released Tuesday morning after posting a $3,000 bond, a jail spokesman told the paper.