Students at the prestigious School of Oriental and African Studies at the University of London say they want an end to "white philosophers" dominating their studies.
The student union initiative — Decolonizing SOAS: Confronting the White Institution — insists that if the study of "white philosophers" is required, it should be taught "from a critical standpoint. For example, acknowledging the colonial context in which so called 'Enlightenment' philosophers wrote within."
Students also want to ensure that the "majority of the philosophers on our courses are from the Global South or it's diaspora. SOAS's focus is on Asia and Africa and therefore the foundations of its theories should be presented by Asian or African philosophers (or the diaspora)."
It's unclear what white philosophers could get the ax if the initiative comes to pass, but the Telegraph brought up timeless figures such as Plato and Rene Descartes.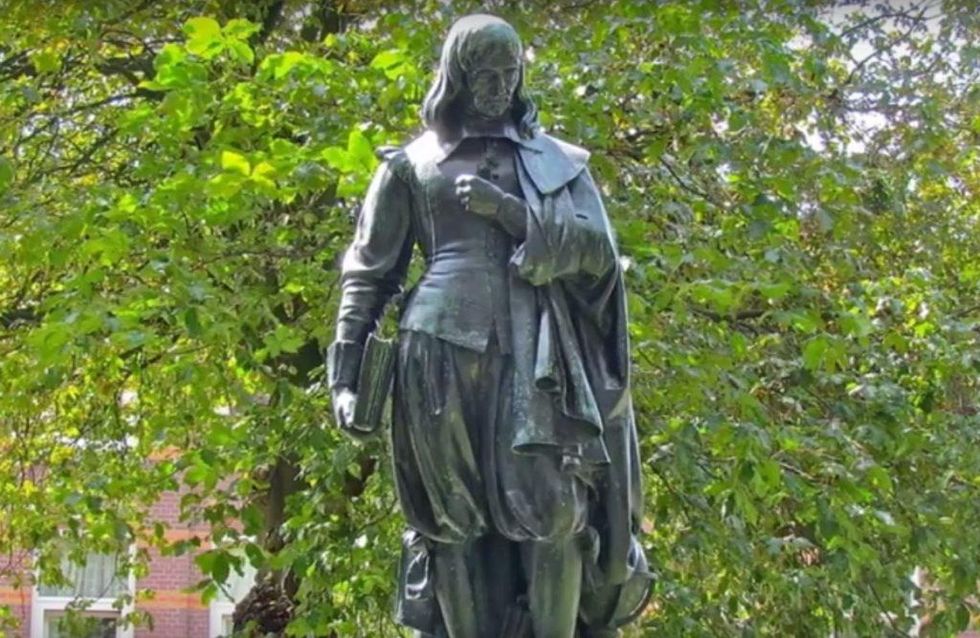 Statue of Rene Descartes (Image source: YouTube screen cap)
British philosopher Sir Roger Scruton blasted the students' initiative.
'This suggests ignorance and a determination not to overcome that ignorance. You can't rule out a whole area of intellectual endeavor without having investigated it, and clearly they haven't investigated what they mean by white philosophy," he told the Daily Mail. "If they think there is a colonial context from which [Immanuel] Kant's 'Critique of Pure Reason' arose, I would like to hear it."
'There is a real danger political correctness is getting out of control," Sir Anthony Seldon, vice-chancellor of Buckingham University, told the Daily Mail. "We need to understand the world as it was and not to rewrite history as some might like it to have been."
Deborah Gabriel, founder of Black British Academics, defended the students, telling the Independent a "culturally democratic curriculum is something that all scholars, regardless of their ethnic background, should be teaching, given global and national priorities in the 21st century."
But she cautioned the initiative.
"If you remove that kind of content from the curriculum, how are you going to critique it?" Garbriel asked the Independent. "That is what changes attitudes and thinking by looking at past theories and how they have evolved, and looking at what is considered progressive and acceptable now."
Erica Hunter, head of SOAS's Religions and Philosophies department, told the Telegraph that the initiative is "rather ridiculous" and said she "would firmly resist dropping philosophers or historians just because it was fashionable."
(H/T: National Post)