A supporter of Republican President Donald Trump was physically attacked after her sign was grabbed and torn outside the Oscars awards show Sunday in Hollywood.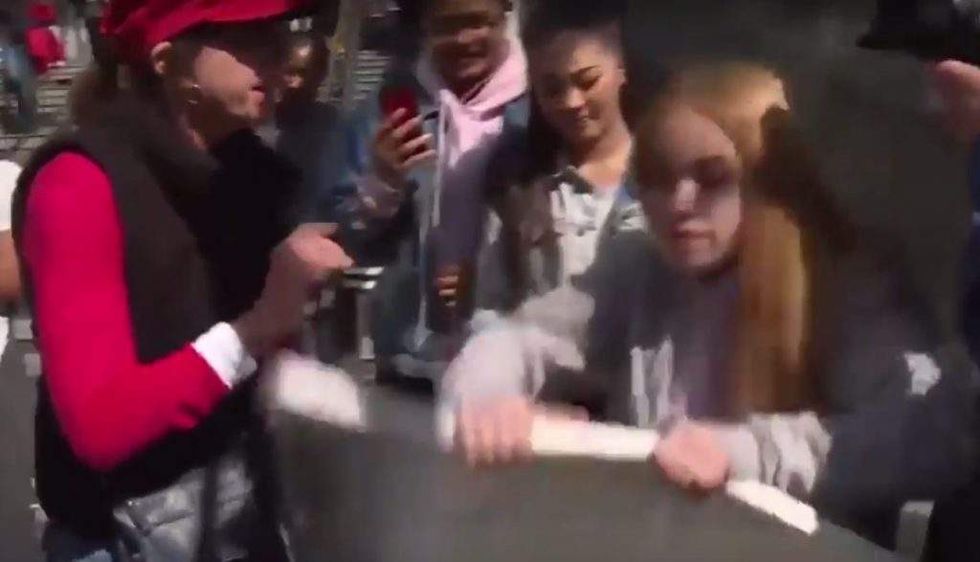 Image source: YouTube
But the Trump supporter — wearing what looked like a red "Make America Great Again" baseball cap — didn't take the attack lying down, and was soon swinging her fists back at the woman who started swinging first.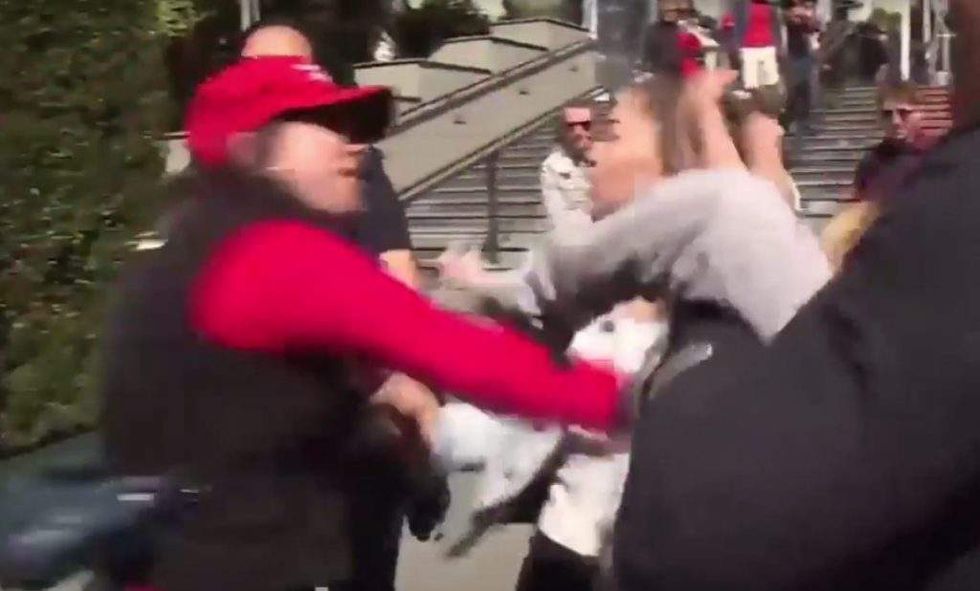 Image source: YouTube
Another female, apparently the attacker's friend, also got into the act and even held on to the attacker as a police officer was making his arrest.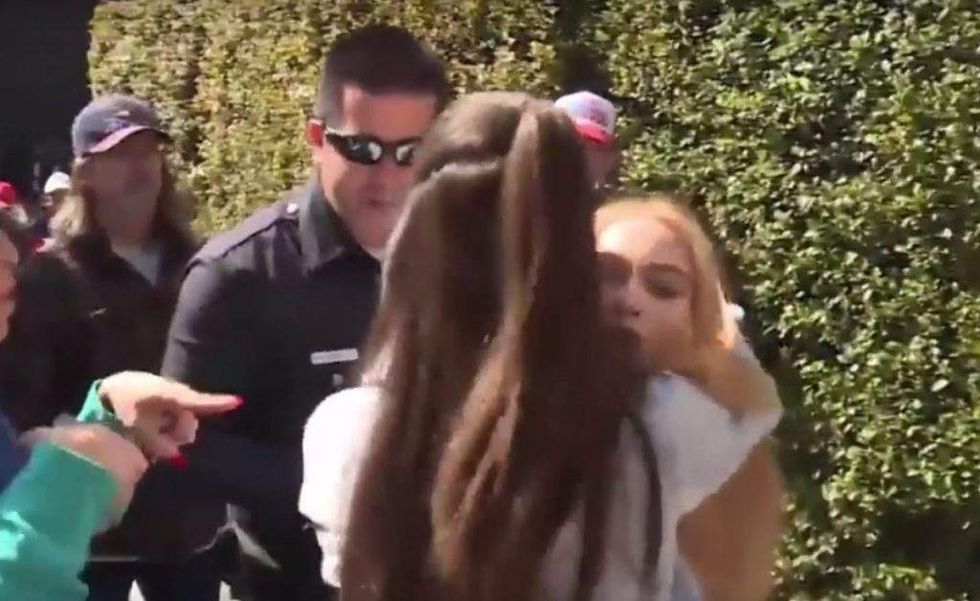 Image source: YouTube
But the cop wasn't having it, telling the attacker's friend that she needed "to let go, or I will put you in handcuffs."
The attacker's friend also was seen on video clashing with a male Trump supporter who told her she's "fake and phony" and has "no respect."
In a snippet from the same video — which may have been prior to the arrest — the attacker's friend, with the attacker by her side, apparently had enough of the Trump-supporting man arguing with her.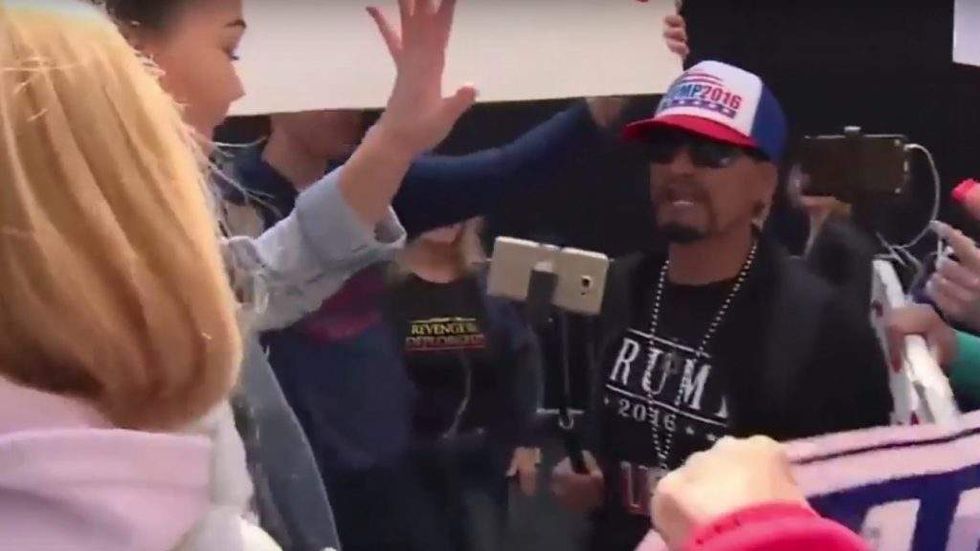 Image source: YouTube
Thinking quickly on her feet, she flipped him off then turned around and grabbed her rear end.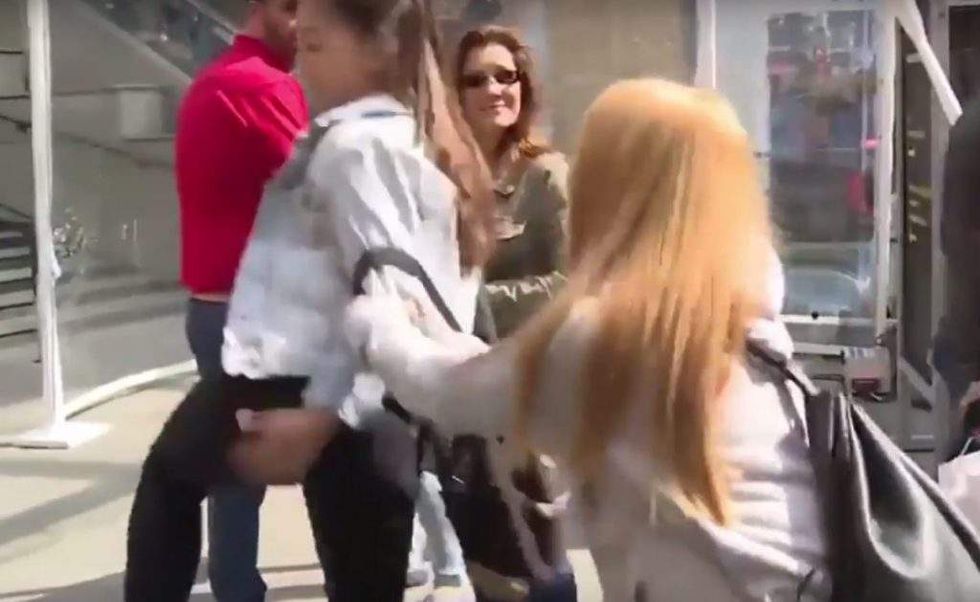 Image source: YouTube
The incidents reportedly were reactions to a larger protest and boycott of the Oscars.
Here's the video. Only in Hollywood:
(H/T: Young Conservatives)