Singer John Legend is looking for actors who look like they would support President Donald Trump for an upcoming music video shoot — and he knows just which stereotype he wants to lampoon.
According to a listing on Casting Networks in Los Angeles, Legend is seeking eight men and women to play Trump supporters in an upcoming music video. The casting says the actors must be 35-65 years old and "out of shape." TMZ first reported the listing.
TMZ reported that the casting description even included a photo of the ideal actor: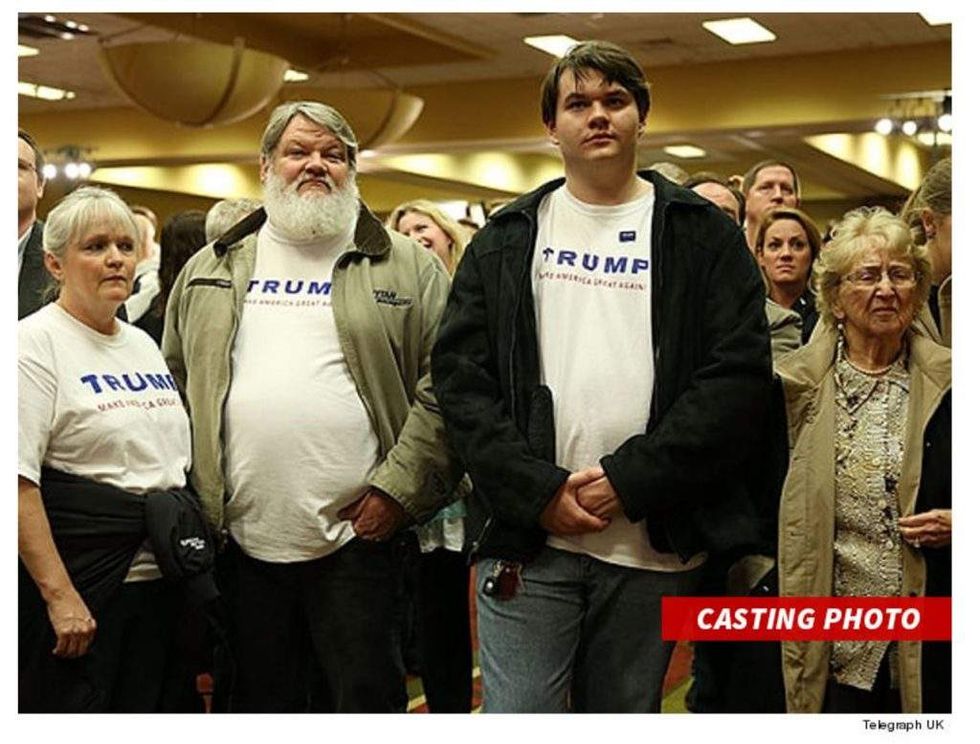 Image source: TMZ.com screenshot
In addition to the Trump supporters, Legend also put a casting call out for young, blonde males to be protesters, actors to play Black Lives Matter protesters, "ethnically ambiguous" couples to kiss on camera and two lesbians — one Hispanic and one Caucasian — to also kiss on camera.
"We want to show there is no segregation in love. But just two human beings of any race or color," the casting sheet says.
It's not immediately clear what song the video is being shot for. Legend is an outspoken liberal and not a supporter of Trump.