Antifa — those left-wing, mask-wearing, self-appointed instruments of violence against all those who don't walk in lock step — finally managed to pull off a smile-worthy video.
And it's the best kind: One of them turns on a member of the tribe.
It starts when a non-white Antifa woman stops a white Antifa guy in the street — apparently in Berkeley, California, last month — and tells him that his efforts amid the violent protesting is "the height of white performativeness."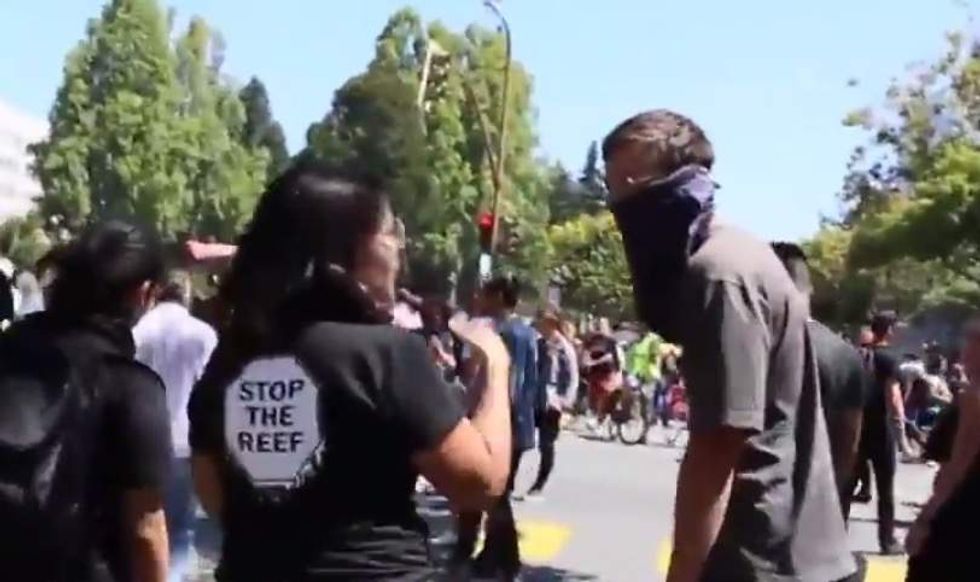 Image source: Twitter video screenshot
"Stop being performative. Just punch a Nazi," she says, adding "stop yelling about it."
The guy — in reaction to what presumably means his assaults against their common enemies don't quite rate due to his skin color — is taken aback: "Dude, you have no idea," he replies. "I put in the work all the time."
She digs in harder: "Be about this s**t if you're a white ally."
Then he gets angry: "I am!" he says. "I've been f***ing fighting for like three months! I've put myself at risk for us all the time! F*** off!"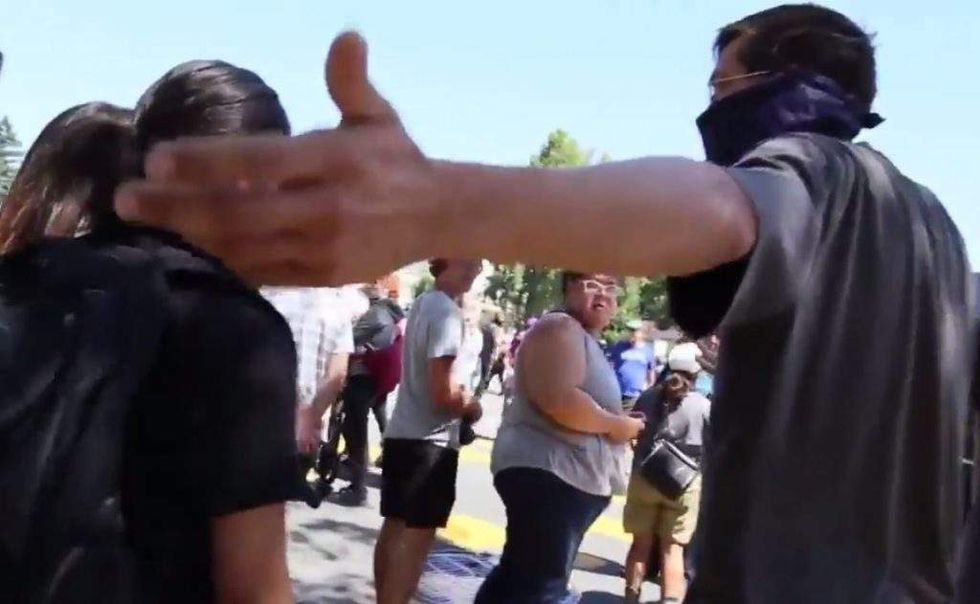 Image source: Twitter video screenshot
Not good enough, apparently: "Punch Nazis! ... Punch them!" she yells. "Beat their f***ing ass if you're an ally!"
Antifa dude launches into another campaign, outlining his efforts: "I was here last time! F***ing fought people all day long!"
Another apparent Antifa fellow adds an idea to the mix, telling the beleaguered masked man, "You should write your credentials on a giant board for us."
He soon walks out of camera range, but our female Antifa warrior keeps on pontificating with the best lines of all.
"You're still white! You're still responsible!" she yells at her team member. "This is your fault! You're inherently racist! It's in your blood! It's in your DNA! God!"
(Content warning: Rough — and ridiculous — language):
(H/T: Hot Air)