What happened?
A 72-year-old grandfather was looking out a first-floor window of a New York City apartment building about 7 a.m. Sept. 29 when he noticed a man going through the garbage, the New York Daily News reported.
The granddad — whose wife is the superintendent of the Chelsea building — went outside to investigate, the paper said.
He told the Daily News he found the man squatting on a staircase leading to a basement apartment.
"He had his pants down to make poop-poop," said the grandfather, who spoke to the paper on the condition of anonymity. "He pulled his pants up and went upstairs."
The granddad added to the Daily News that he "kicked him" — and then the man "swung around with something in his hand."
"I couldn't tell what it was, a knife or what, but I saw the point," the victim told the paper. "It went right through my jacket and shirt and it cut me down the side."
The 4-inch slash required stitches, the Daily News reported, adding that the attacker ran off.
How is the victim reacting?
"I'm scared," he told the paper. "I wake up all the time worrying about whether he'll come back."
What's the suspect's description?
Police described the man as black, between 50 and 60 years old, about 5 feet 8 inches tall, weighing about 150 pounds, wearing a black baseball cap and black hoodie and with a dirty appearance.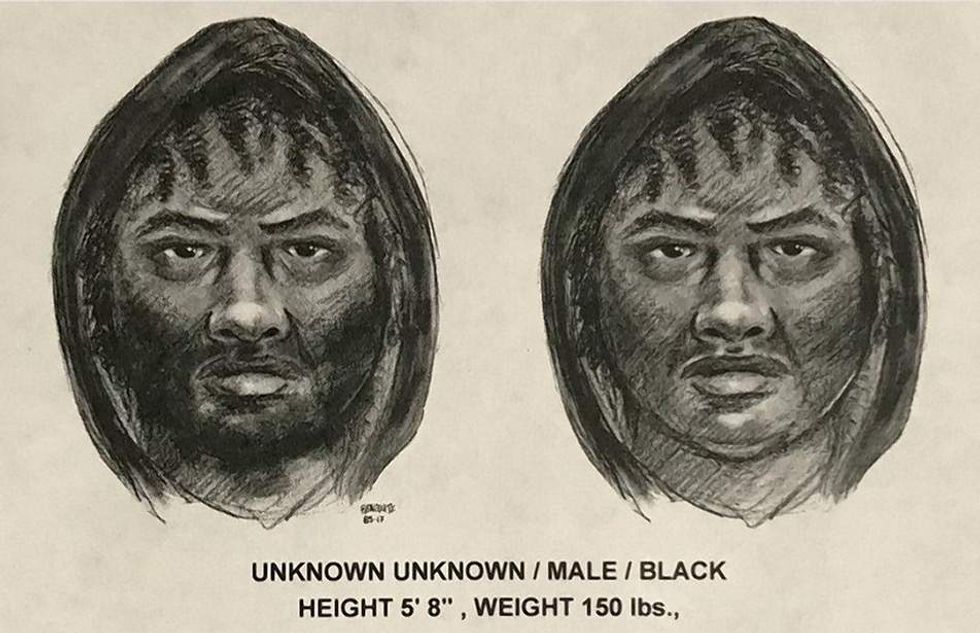 Image source: New York City Police Department