A Pittsburgh teacher was hospitalized after a fourth-grade girl's mother allegedly hit her in the head with a brick, dragged her from her car and beat her, investigators told KDKA-TV. And it all started after the teacher allegedly took the student's cellphone earlier in the day.
What happened between the teacher and student?
The teacher — 46-year-old Janice Watkins of Pittsburgh King PreK-8 School — allegedly took the girl's cellphone Wednesday, the station said, adding that the district has a no-cellphone policy.

The student allegedly responded by biting Watkins on her arm, KDKA reported.

Watkins' husband — also a Pittsburgh teacher who didn't want to be identified — gave an account to the station.

"There was another teacher who was trying to get the cellphone," Watkins' husband told KDKA. "The little girl ran away from her, and my wife was run into and grabbed the phone off of the little girl, saying that she was going to take the phone to the office as per their procedure. And the little girl immediately starting cursing at her and bit her on her arm."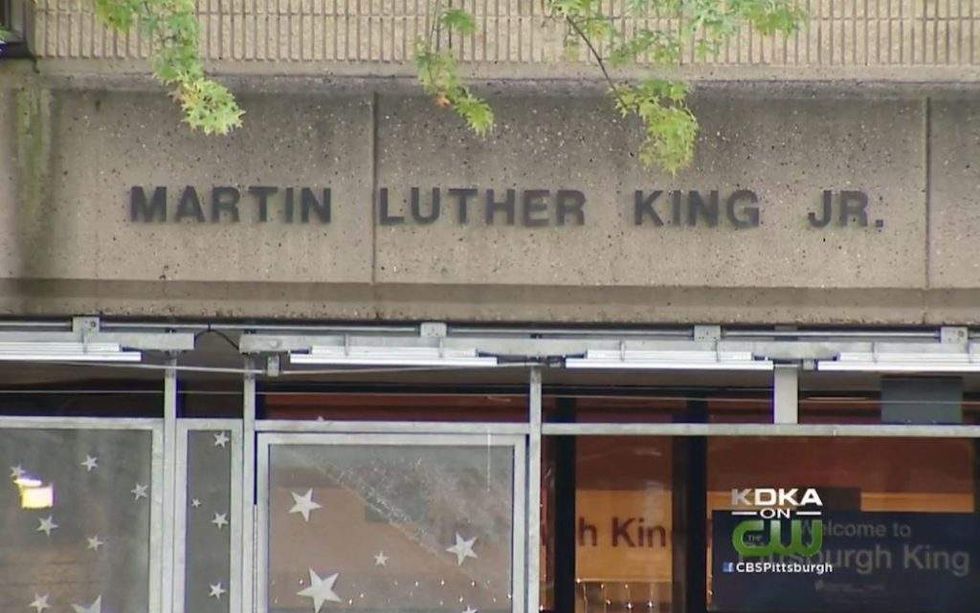 Image source: KDKA-TV video screenshot
What happened after the girl's mother was called in?
Watkins had a meeting with the student and her mother, 29-year-old Dai'Shonta Williams, the station said.

After the girl claimed Watkins choked her, Williams got angry and allegedly said Watkins was "going to get it later," KDKA added.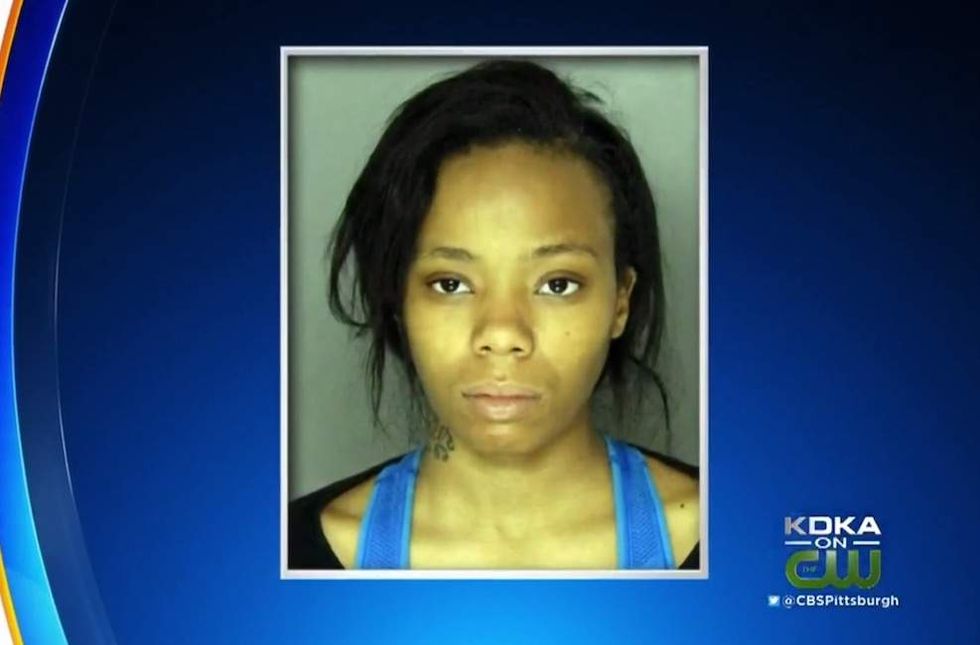 Dai'Shonta Williams (Image source: KDKA-TV video screenshot)
What happened after school?
Watkins on her way home and sitting in traffic when she saw a black male and female exit a vehicle, investigators told the station.

Watkins was taking to her mother on her phone and her driver's side window was down, KDKA said.

The woman approached Watkins' car and allegedly threw a brick through the open window, hitting Watkins in the head, the station said.

The woman then opened the door, dragged Watkins into the road and began punching and kicking her, KDKA reported, and then the man and woman fled.

Watkins told police who came to the scene that the female suspect was Williams, the fourth-grade girl's mother, the station said.

The victim was taken to a hospital for facial injuries, KDKA reported, adding that Watkins lost a tooth.
What else did the victim's husband say?
He told the station Watkins is in a lot of pain, is suffering severe headaches and may have a concussion.

He added to KDKA that "she has a bloody lip. Her face was numb, she has lumps all along her forehead and all along the side of her face. It's not disfiguring, but it shouldn't be there. It was caused by somebody else doing something crazy."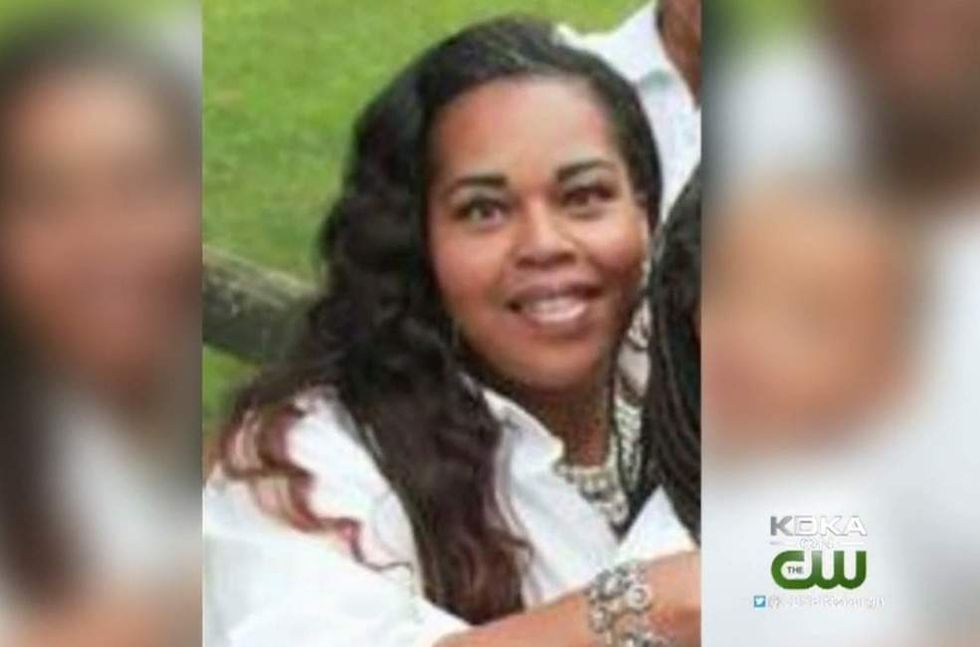 Janice Watkins (Image source: KDKA-TV video screenshot)
Watkins was back in the hospital Thursday, the station noted.

Watkin's husband told KDKA that he imagines his wife "can forgive" her attacker but isn't sure when Watkins will return to teach — and that it definitely should be at a different school.

"Sad and disappointed that people would go to such lengths against another human being over something so petty," he told the station, adding that "right now she just wants the pain to go away so she can continue living life."
What happened to the suspect?
Williams was arraigned Thursday night on six charges: three counts of aggravated assault, and one count each of terroristic threats, stalking and reckless endangerment, KDKA reported.

She was unable to post the $50,000 bail and was taken to jail, the station added.
What did Williams tell police?
She said the school police didn't take appropriate action regarding her daughter's claim that Watkins choked her, KDKA said, and that she and her boyfriend went to Zone 1 police to file a report.

When police asked Williams if anything happened on the way home from the Zone 1 police station, she allegedly sighed and stated, "I ain't gonna lie, I did it," KDKA added.

Williams said she followed Watkins from the school, punched her in the face but denied throwing a brick at the teacher, the station said.

Williams' preliminary hearing is scheduled for Nov. 2, KDKA reported.
What did the school district say?
The Pittsburgh Public School District released a written statement Thursday noting that "violence of any kind against a PPS staff member or citizen is unacceptable, and the individuals responsible must be held accountable for such horrifying behavior," the station said.

District officials are cooperating police and wish Watkins well as she recovers, the statement added, KDKA reported.
(H/T: Blue Lives Matter)