Surveillance video shows a 9-year-boy with autism being tormented and abused by two adults on a school bus in suburban Chicago over the course of several months, WBBM-TV reported.
Criminal cases against the bus aide and bus driver were wrapped up in July 2017, but WBBM's report Friday includes sad, shocking video clips recorded inside the school bus the year before.
What's the background?
Nicky O'Toole — now 11 — has autism and struggles to communicate, the station said, adding that 2016 surveillance video shows school bus aide Joyce Jones threatening Nicky — and hitting him. A whopping 27 times in three months, WBBM said.
At one point she's seen apparently punching Nicky, and the boy responded with a loud "Ow!" In another clip she told Nicky, "Stomp again, and I'll stomp you."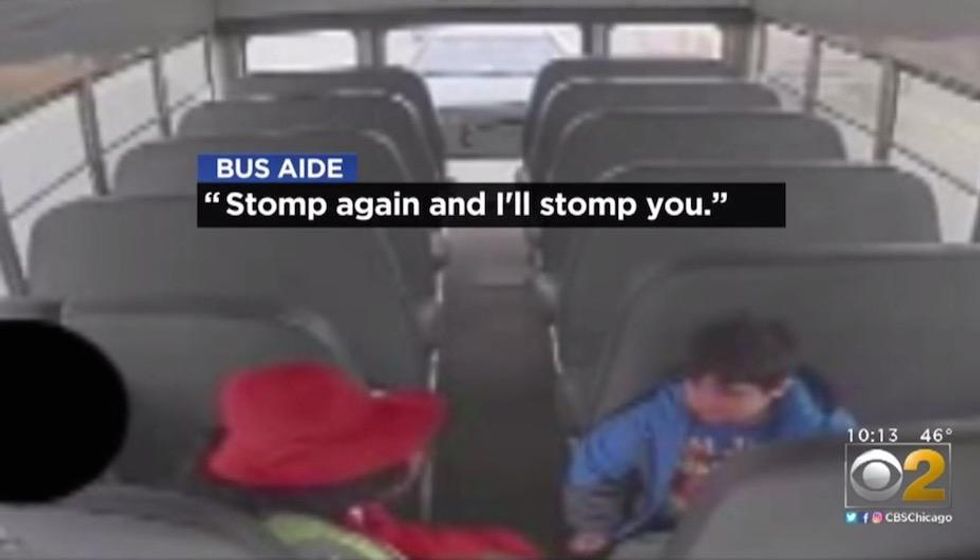 Image source: WBBM-TV video screenshot
The Chicago Tribune noted a clip during a bus ride home in which Jones told Nicky — with fist cocked above her head — "Let's see who gets the biggest hit."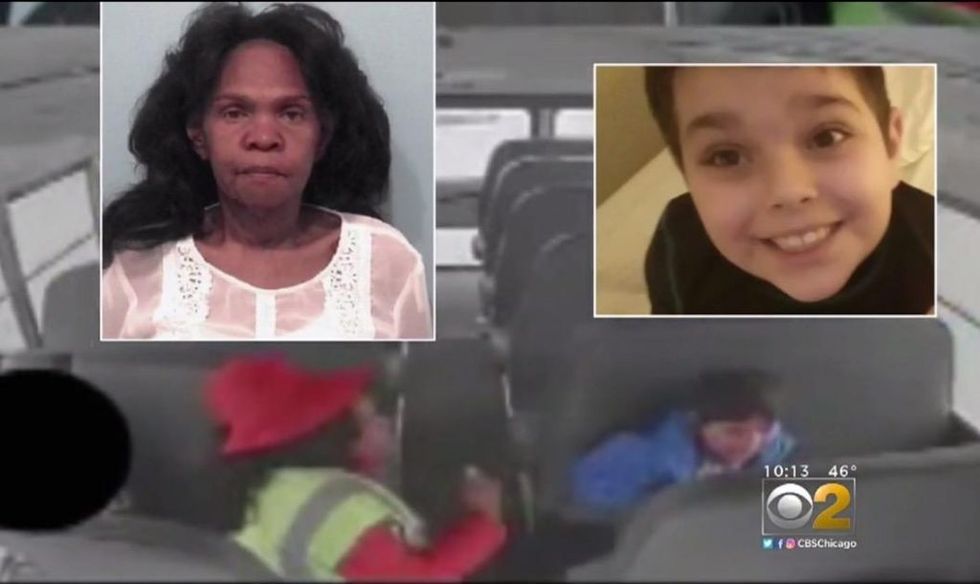 Image source: WBBM-TV video screenshot
Video also caught bus driver Joseph Hamilton once yelling at Nicky, "You little monster! ... I'm going to throw you out the window head first!"
"I hate him," Hamilton also was heard saying on the video, as well as telling joking with Jones about slapping Nicky — "Give me five on that" — and remarking, "That little porky ... He doesn't know better."
In another clip, Jones appeared to show remorse for slapping Nicky — "What I did today was wrong, very wrong. And it was not like me to do that." — but she then told Hamilton they would need to cover up what had transpired, WBBM said.
"We need to write today up that he's violent in order to protect us," Jones also was heard saying on surveillance video. Hamilton's response? "Alright."
A worried mother
Nicky's mother, Leslie O'Toole, told WBBM she couldn't understand why her son for months was crying about going to school, which is in the Indian Prairie School District 204.
"I was noticing he didn't want to go to school," O'Toole recounted to the station. "He would be crying, 'Mommy, I'm scared.'"
But because of Nicky's autism, he couldn't communicate what was going on — and his mother certainly didn't expect the adults on the bus, who worked for First Student bus company, WBBM said.
"I never would have thought it, not once," O'Toole added to the station. "I hugged the aide. I thanked the aide for taking care of Nicky."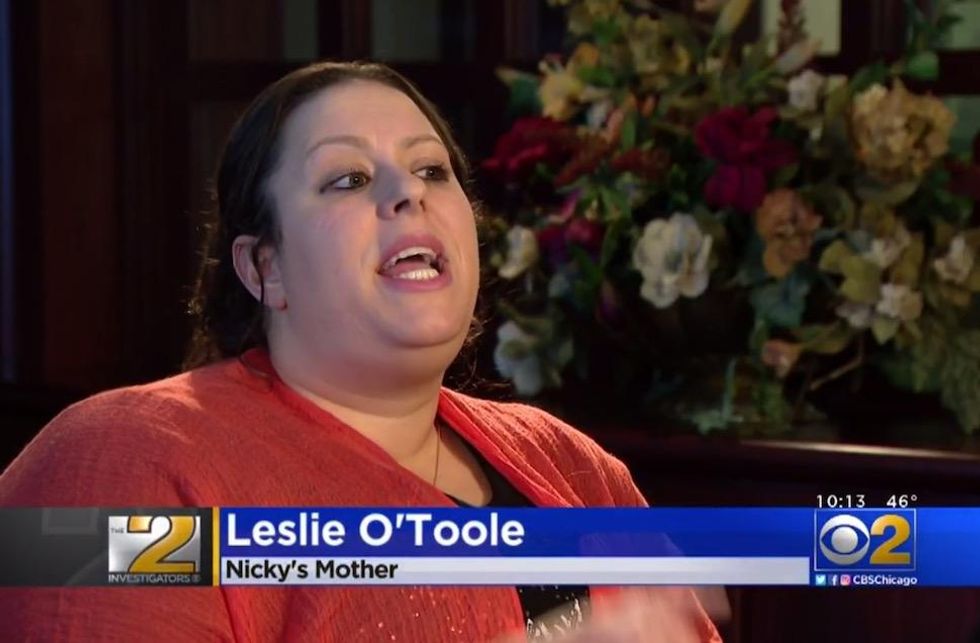 Image source: WBBM-TV video screenshot
But once she became suspicious, the district took a look at surveillance videos, WBBM said.
"They knew that he couldn't tell his mom," O'Toole explained to the station. She added that police have even more videos — and in one of them she said Nicky was asked, "What kind of mother would want a child like you?"
O'Toole also told WBBM that months of disturbing videos are in First Student's possession.
"Nobody screens them," she told the station. "This was over and over and over again."
A 'well-developed special-needs training program'?
While First Student's contract with the school district said the bus company provides a "well-developed special-needs training program," one of O'Toole's attorneys beg to differ, WBBM reported.
"She got three days of training, but nothing of it had anything to do with special-needs children," Michael Krzak of Krzak and Rundio Law told the station.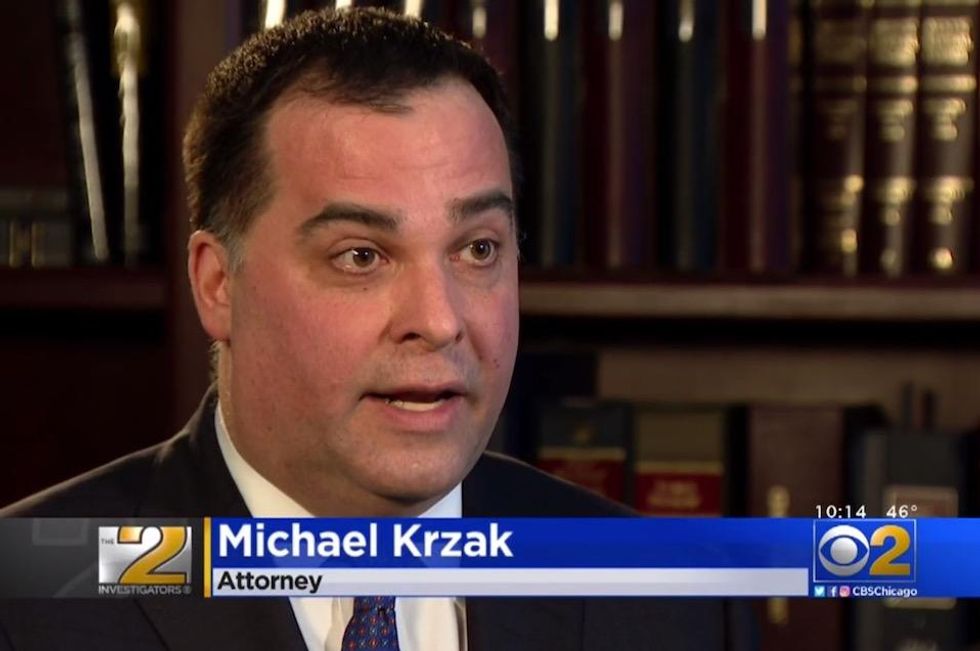 Image source: WBBM-TV video screenshot
"First Student failed my child," O'Toole added to WBBM. "These two people failed my child."
What did the former bus aide and former bus driver have to say?
The station said it couldn't reach Jones for comment, adding that she was convicted of six counts of misdemeanor battery and given 30 days in jail.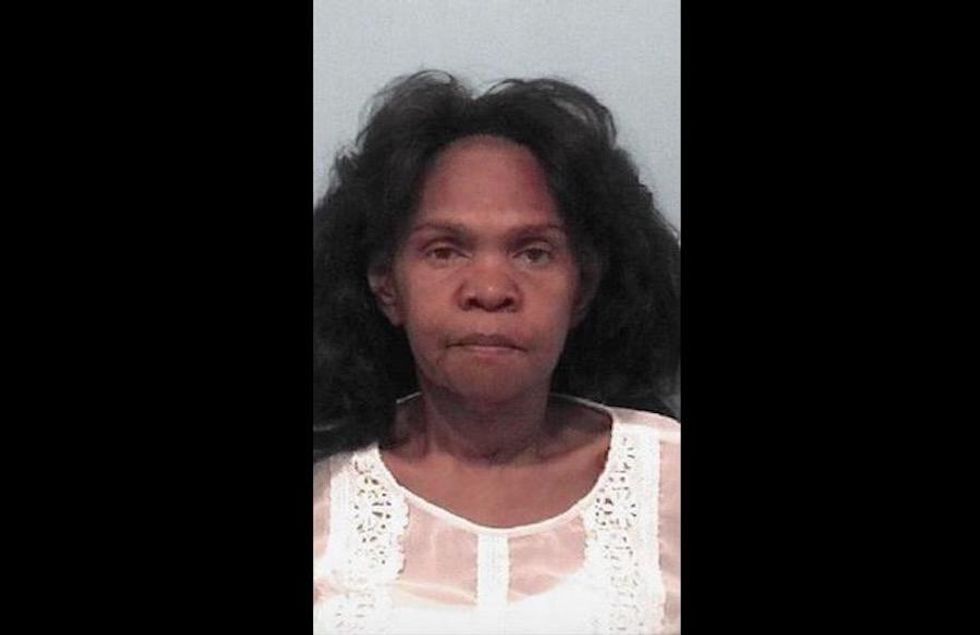 Joyce Jones (Image source: Naperville, Illinois, Police Department)
In court last year Jones testified that it was necessary to sometimes hit the boy to stop him from striking her or from striking himself, which she said the boy would do when he became frustrated, the Tribune reported.
"I was protecting him from himself and protecting me from him," Jones said, the paper added — although she also admitted smacking the boy in the mouth after he spat in her face.
A WBBM reporter caught up with Hamilton — who pleaded guilty to disorderly conduct and received community service — as he was walking to his car, but he didn't respond to any questions.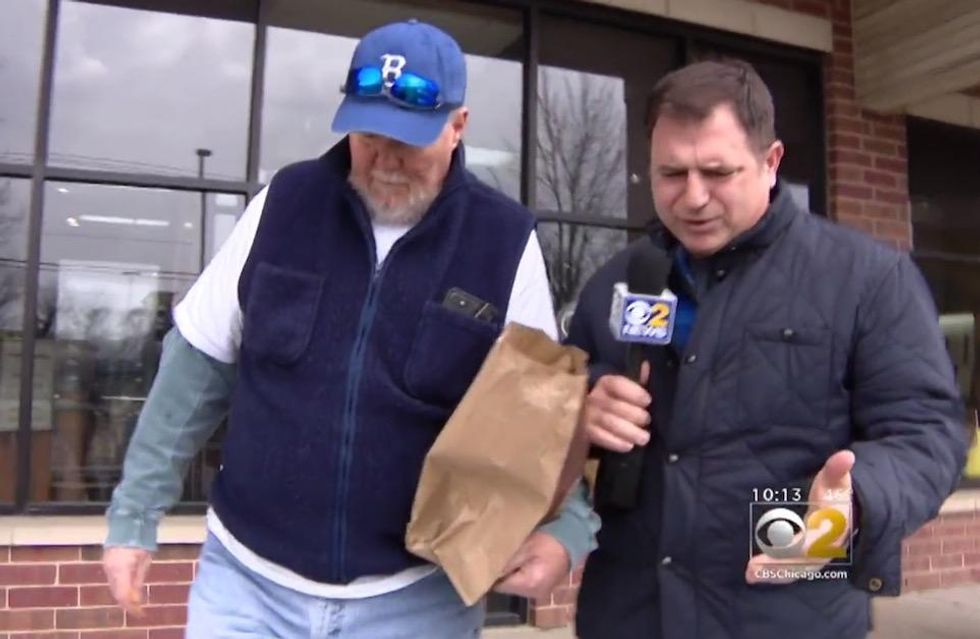 Image source: WBBM-TV video screenshot
Jones and the bus driver made the 30-minute ride home from school "a living hell for the child," a judge at Jones' trial said, the Tribune reported.
Here's a statement from First Student, WBBM reported:
At First Student, the safe and reliable transportation of our student passengers is our highest priority. It is a responsibility we take very seriously. Certainly, we understand and appreciate the concern an incident such as this can cause. When this incident took place more than two years ago, our team immediately investigated the matter and moved to terminate each employee as soon as we were made aware of the specifics.

First Student's monitors and drivers are highly trained. These actions of our former employees are completely at odds with our training and what we stand for as a company.

We are unable to comment further since the issue is currently in active litigation.