"Monopoly for Millennials" may be the holiday gift of 2018.
The new version of the iconic Hasbro board game mercilessly pokes fun at millennials: From the box's tagline ("Forget real estate. You can't afford it anyway") and the product description ("Adulting is hard; take a break from the rat race...") to the familiar top-hatted tycoon who sports earbuds, sunglasses, a coffee cup, and an "I participated" medal with ribbon pinned to his tuxedo, it's a hilarious roast.
What else is unique about the game?
Players don't buy up properties; they collect "experiences" — such as a weeklong meditation retreat, bellying up to an artisanal coffee bar, heading to the vegan bistro or the farmer's market, or simply your friend's couch or your parents' basement.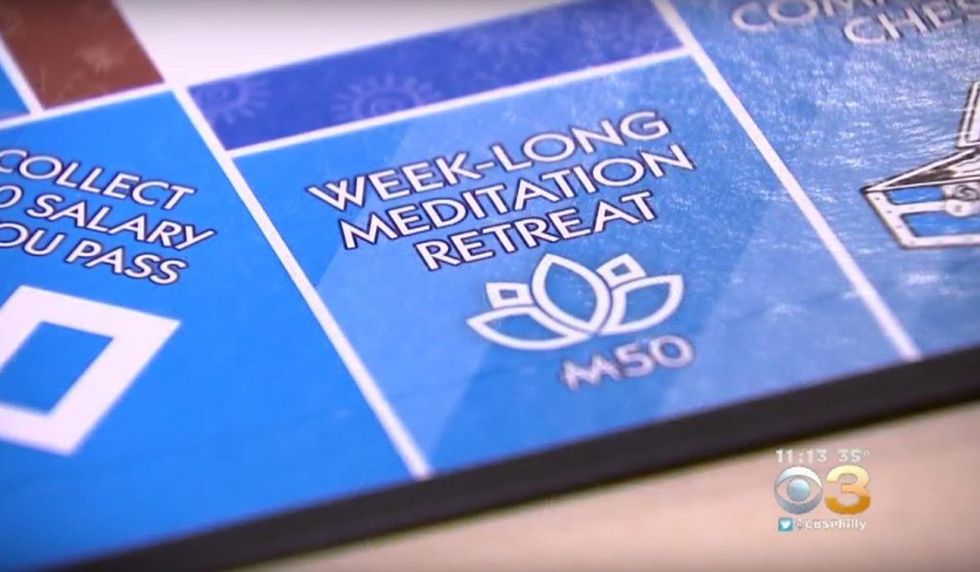 Image source: YouTube screenshot
Other "destinations" include a national park, an animal rescue, a yoga studio, and a karaoke club. And the player with the most experiences wins.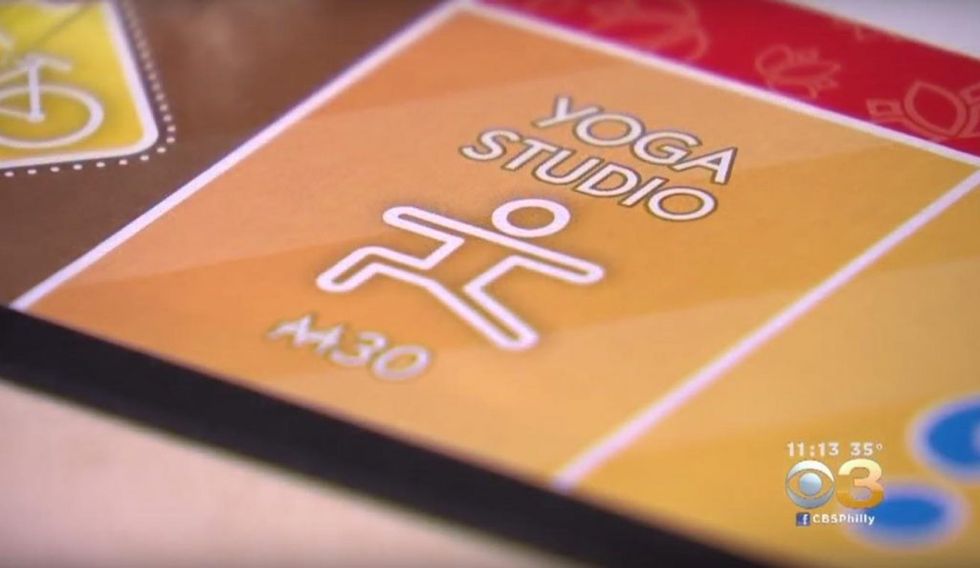 Image source: YouTube screenshot
Players don't pay rent — instead they visit one another, which affords them even more experience points.

Game pieces include a bicycle, a camera, and a — brace yourselves — a hashtag symbol.

Community Chest cards include "Your mom learned how to text! Advance to Go" along with "You get a fourth job. Hashtag hustle. Hashtag side gig. Hashtag NoDaysOff."

One Chance card reads, "Your cellmate is sick of you vlogging about prison life. Get out of jail free."

Among the rules is that the player with the most student debt rolls first, KYW-TV reported.
How are millennials reacting?
While some are taking the skewering in stride, others seem to be — ahem — a tad triggered: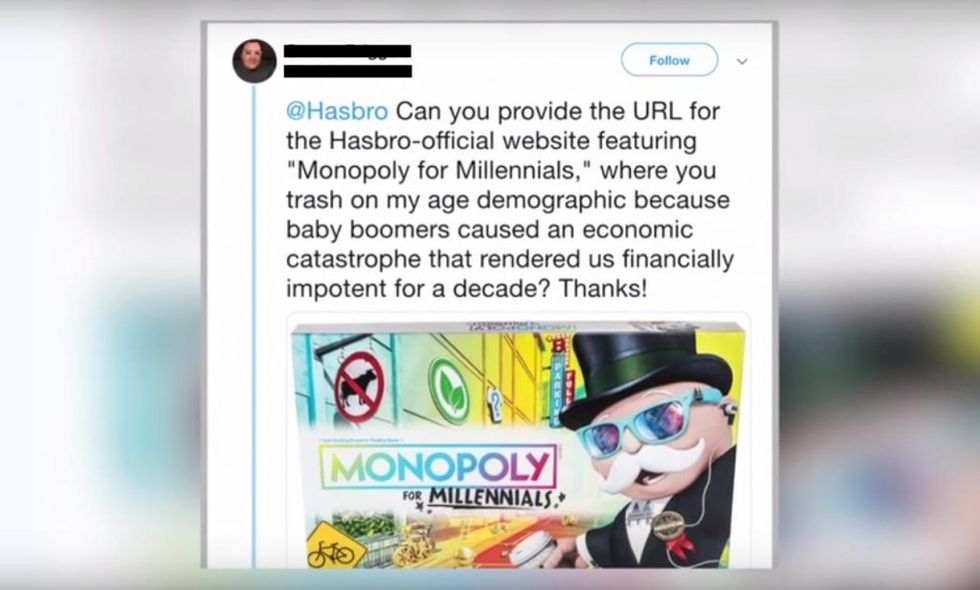 Image source: YouTube screenshot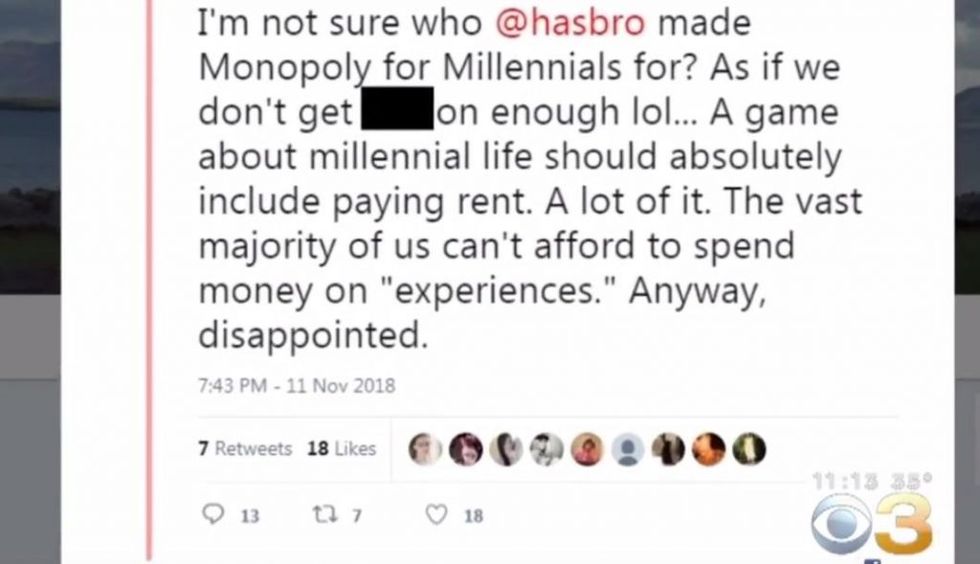 Image source: YouTube screenshot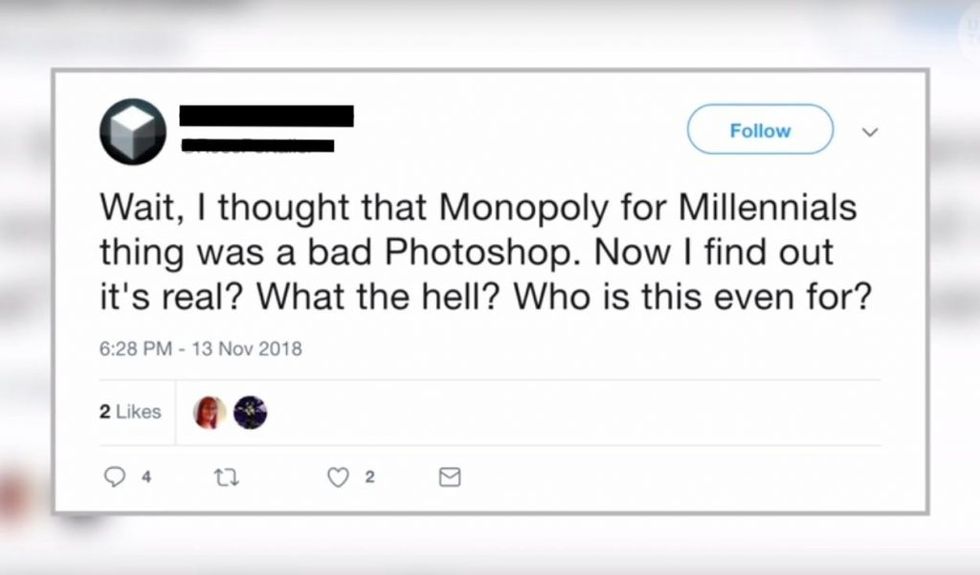 Image source: YouTube screenshot
Want to see more detail? Check out this "unboxing" video: