In Egypt, actress Rania Youssef has been charged with public obscenity and will stand trial next month, over the dress she wore to the Cairo International Film Festival in November.
The trial will begin on January 12, reports the AP, and was prompted by a complaint to the chief prosecutor from a group of lawyers.
She is being charged criminally for the gown selection, which was sheer and revealed her legs, and for that faces prison time of up to five years in the majority Muslim nation of Egypt. Fundamentalist views are still pervasive in Egpytian society and law, despite the Arab Spring in 2010 and the coup against Islamist President Mohammed Morsi in 2013.
Two lawyers, Amro Abdelsalam and Samir Sabri, filed suits against Youssef over her choice of clothes at the festival. Abdelsalam's accuse her of "inciting debauchery". After filing his suit, Sabri told the AFP that Youssef's dress "did not meet societal values, traditions and morals and therefore undermined the reputation of the festival and the reputation of Egyptian women in particular".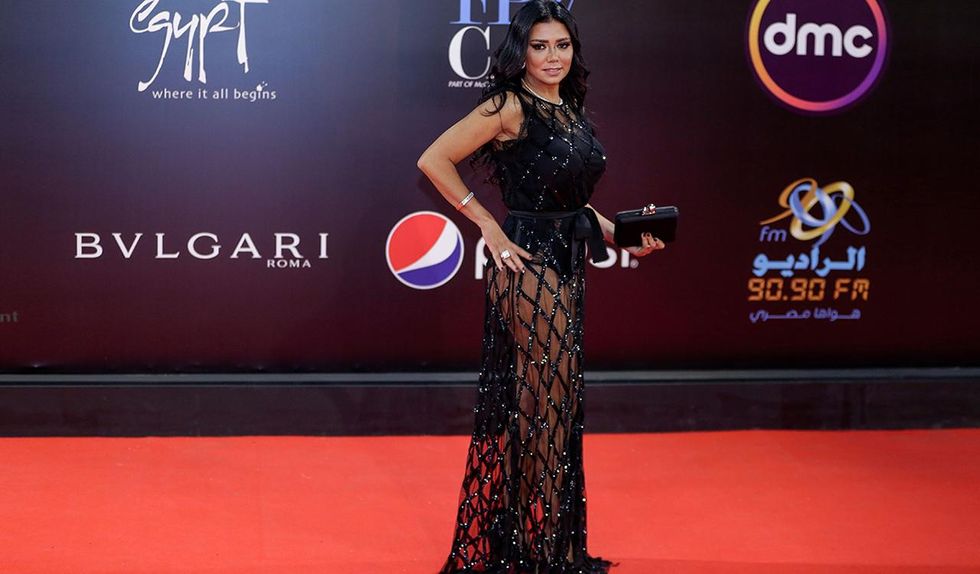 Rania Youssef poses on the red carpet on November 29, 2018. She appeared at the closing ceremony of the Cairo International Film Festival wearing a revealing black lacy dress over a tight black bodysuit with her legs showing underneath, a judicial source said on December 1. (Photo by Suhail SALEH / AFP)
The actress issued a statement of apology, which is on her Instagram page, that says in part that she "probably miscalculated" when choosing the dress.
"It was the first time that I wore it and I did not realise it would spark so much anger," she said. "I reaffirm my commitment to the values upon which we were raised in Egyptian society."
The AFP reports that a female pop singer was sentenced to two years in prison on obscenity charges in a 2017 case, for a music video that was judged as "provocative."
America feminists should take note of this actual oppression. So far, there have been no tweets from globally recognized feminist and leader of the so-called Women's March Linda Sarsour, who has previously supported sharia law and its oppression of women. Perhaps the media or other Twitter users can ask her about it.