A fed-up Walgreens customer — tired of the rampant, brazen shoplifting in northern California, with little resistance and fewer consequences — decided to do something about it Saturday when he witnessed a man putting bottles of pills into a backpack, KGO-TV reported.
What are the details?
The customer — who requested the station use only his first name, Kevin, for its report — told KGO, "I said [to myself], 'This is a time you can make an impact, make this happen.'"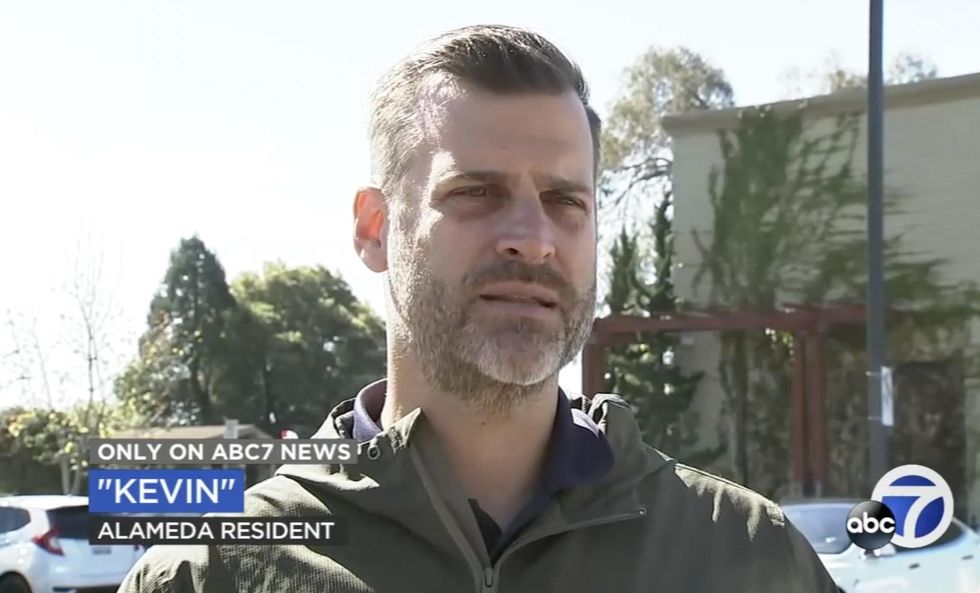 Image source: KGO-TV video screenshot
And what an impact he made.
Kevin handed his cell phone to another person in the Alameda store and asked that person to record what was about to happen, the station said. Video shows Kevin on top of the suspected shoplifter who's dressed in a grey hoodie.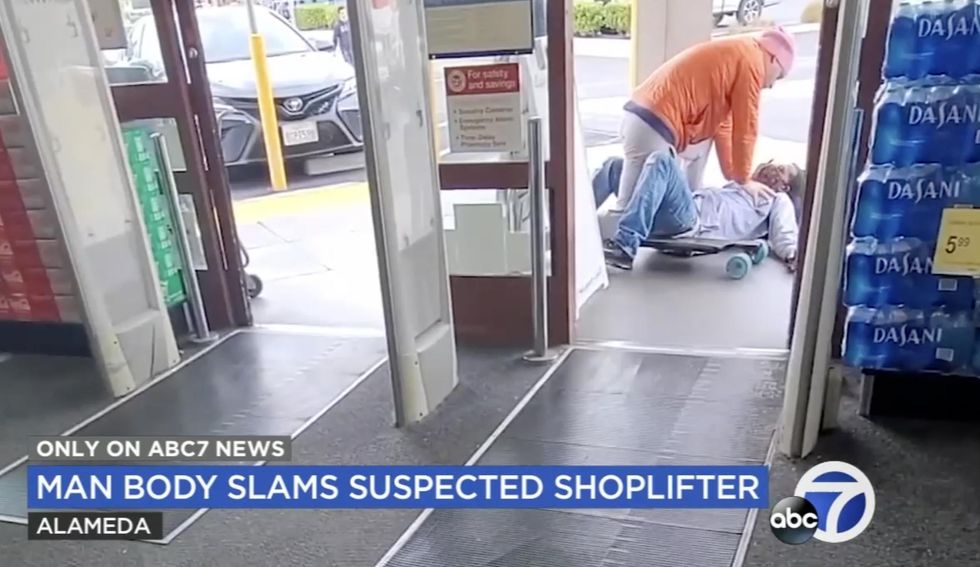 Image source: KGO-TV video screenshot
The suspect yells out, "Leave me alone! Leave me alone!" and Kevin can be heard yelling for bystanders to call police.
"I am way bigger than you, and I will f*** you up!" Kevin growls at the suspect. "I am placing you under citizen's arrest!" He also tells the suspected shoplifter that prices are going up because of crooks like him.
KGO said after more than a two-minute struggle, the suspect begins yelling out to a friend.
"He kept calling for his friend, and I thought he was fibbin'," Kevin told the station.
But the suspect wasn't lying. A man dressed in blue soon walked up to the scene and got directly involved.
"He came behind me and tried to get me in a headlock," Kevin told KGO in regard to the second assailant. Kevin is heard on video mockingly inquiring of the suspected shoplifter, "Is that your boy?"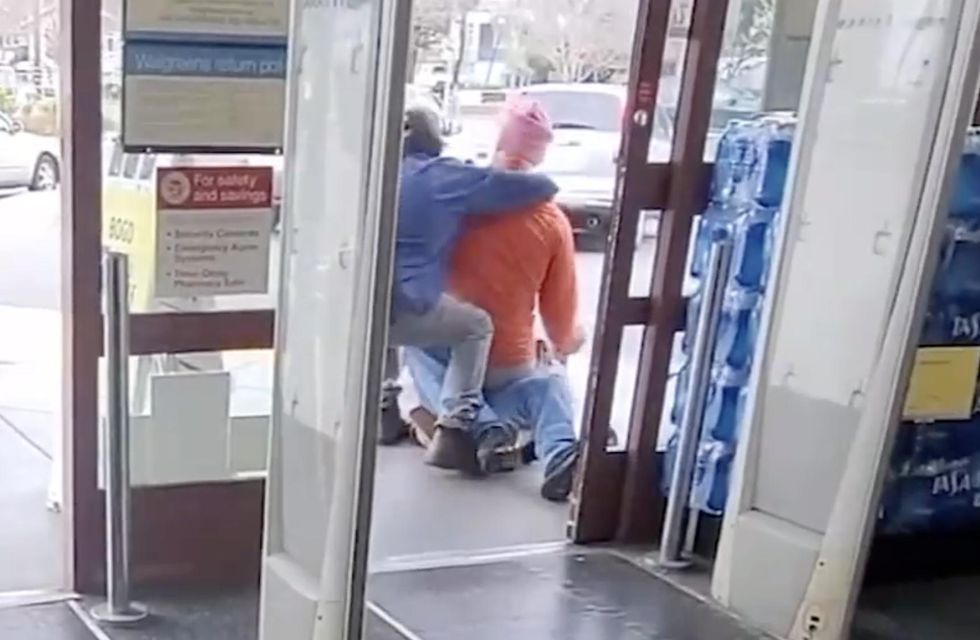 Image source: KGO-TV video screenshot
Kevin had no trouble with Contestant Number Two, either: "I picked him up by the groin and threw him to the ground."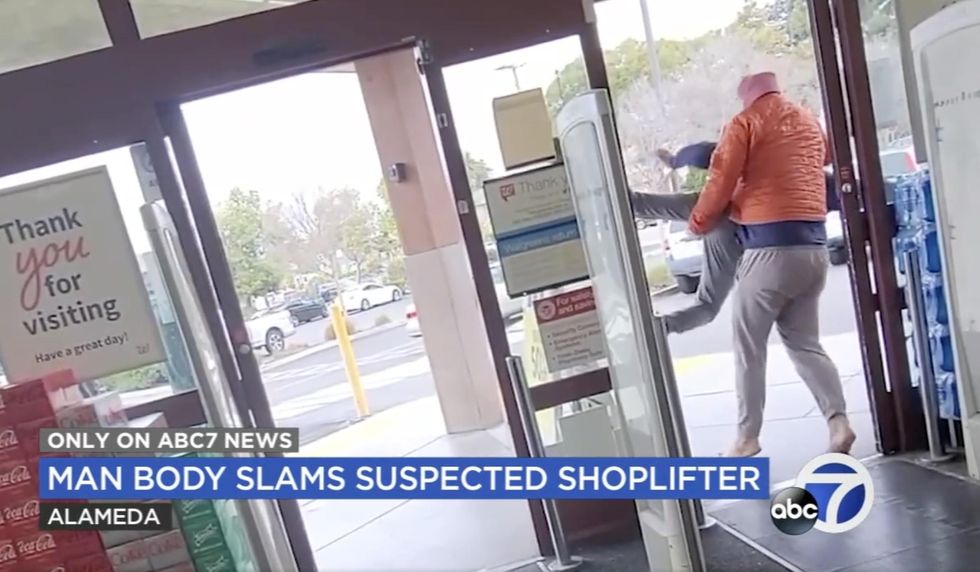 Image source: KGO-TV video screenshot
What happened next?
Indeed, all good things must come to end, and this dust-up concluded with the suspects running to their nearby getaway car, the station said.
Police said when bystanders try to stop crimes like shoplifting, they open themselves up to litigation and possible charges if the suspect is arrested, KGO said, adding that many big businesses don't want to participate in an investigation.
And wouldn't you know that while police said the stolen merchandise was recovered in this latest Walgreens incident, the store didn't seek prosecution, the station said.
'It's infuriating'
"I could have been charged with assault and may be charged with assault," Kevin told KGO. "It's infuriating. We're all realizing it in Northern California — little, soft cities like this."
But would he do it again?
"My mom would kill me. My friends will kill me," Kevin told the station. "But yeah, I'd do it all over again."
This story has been updated.