© 2023 Blaze Media LLC. All rights reserved.
Controversial liberal pastor has purity rings melted down into vagina sculpture, gives it to Gloria Steinem with a hug
Nadia Bolz-Weber mocks evangelical 'purity culture' with gusto
Controversial pastor Nadia Bolz-Weber — described several years ago by the Washington Post as the "tatted-up, foul-mouthed" leader of "a new, muscular form of liberal Christianity" — has now targeted what's known as the evangelical Christian "purity" culture.
The founding pastor of Denver's progressive House for All Sinners and Saints — part of the Evangelical Lutheran Church in America — apparently has such contempt for sexual purity that she had a whole bunch of purity rings melted down and turned into a vagina sculpture. She then presented the finished product to iconic left-wing feminist Gloria Steinem with a great big hug at a recent conference.
Say what?
Bolz-Weber hatched her plan last year as a way to fight back against the "purity" movement in which young girls — mostly in the 1990s and 2000s — were given rings as symbols of their promise to abstain from sexual activity until marriage.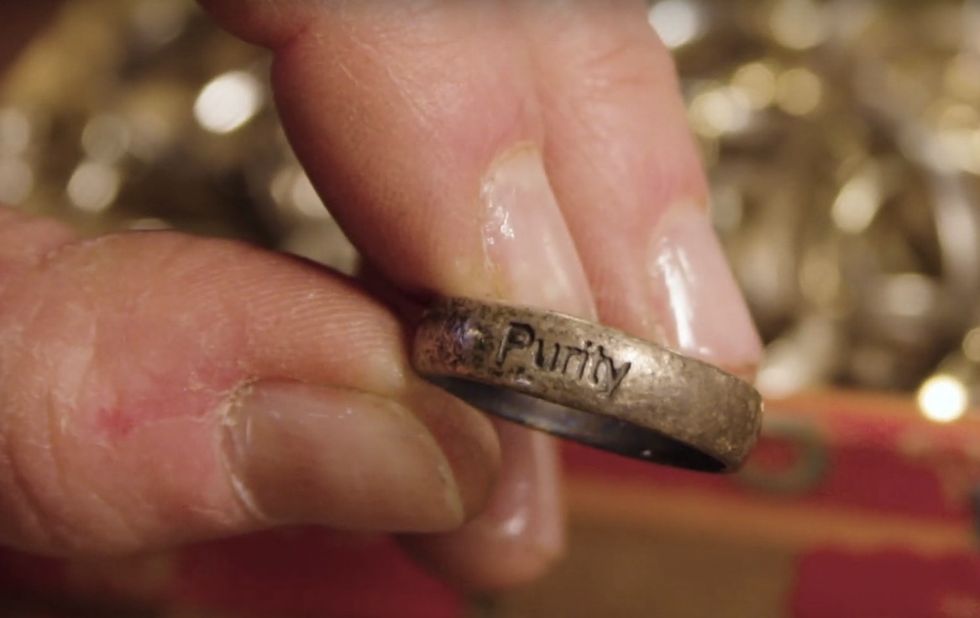 Image source: YouTube screenshot
Bolz-Weber argued that such rings shamed girls. That period of time was also known for the "True Love Waits" campaign, which many teenagers signed.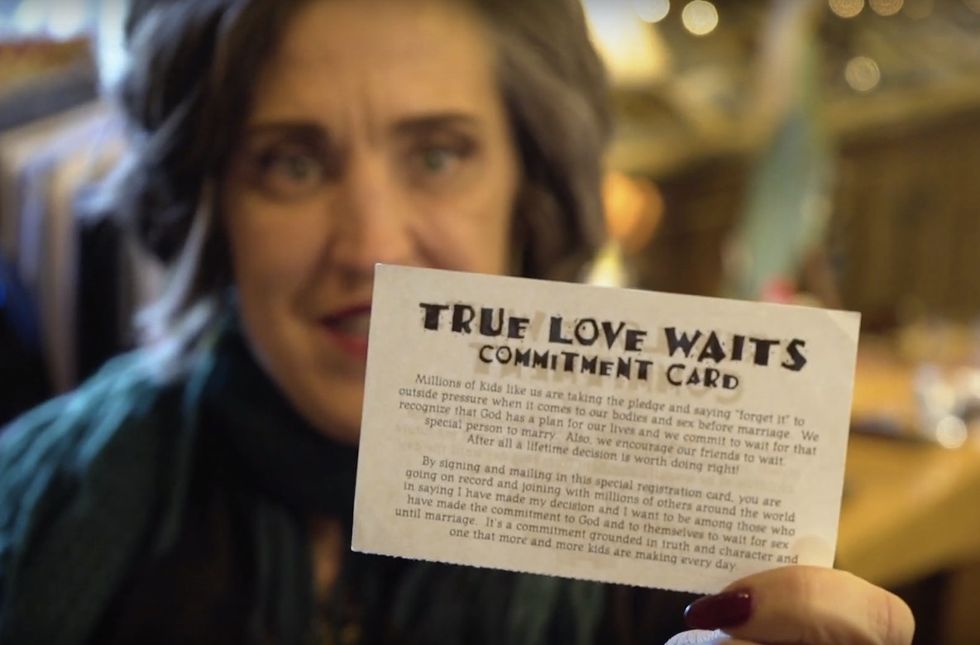 Image source: YouTube screenshot
So Bolz-Webber made her announcement on Twitter asking women to send in their purity rings for the "massive art project" — and in exchange they'd each get a silicone "impurity" ring as well as a "Certificate of Impurity."
A video showed the how the project took shape from beginning to end, offering clips of all the rings that were collected — the response was "overwhelming," the video noted.
Image source: YouTube screenshot
It also showed letters from women who sent them in, the rings getting melted down, and finally the presentation to Steinem.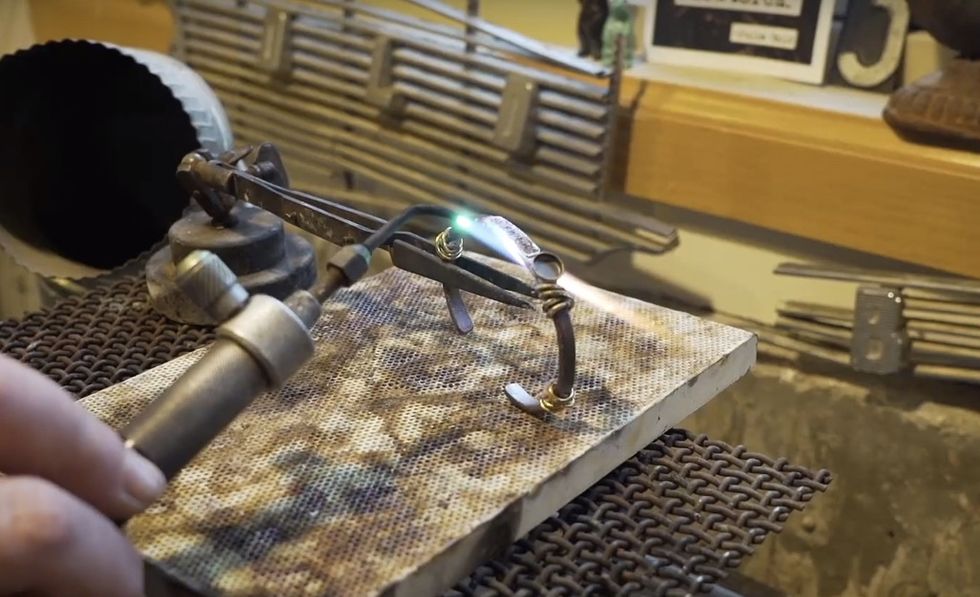 Image source: YouTube screenshot
The clip also said one female welder agreed to make the sculpture after five men refused.
Image source: YouTube screenshot
"Every single thing and person that seemed so powerful as to feel inescapable, I name them, and then I just go 'footnote,'" Bolz-Weber said from the stage before the presentation to Steinem. "I mean, seriously — Pontius Pilate? He's a footnote. Your bully from middle school? Footnote. Your depression? Footnote. Your s**tty boss? Footnote. All those things are very real, and the harm that they have on us and the world is also real."
She added, "But to me, the whole point of having faith is that it allows us to believe in a bigger story than the one we tell ourselves" and that "those purity rings are a footnote."
Giving the vagina sculpture to Steinem, Bolz-Weber gushed, "Isn't it amazing?"
(H/T: The Christian Post)
Want to leave a tip?
We answer to you. Help keep our content free of advertisers and big tech censorship by leaving a tip today.
Sr. Editor, News
Dave Urbanski is a senior editor for Blaze News.
DaveVUrbanski
more stories
Sign up for the Blaze newsletter
By signing up, you agree to our
Privacy Policy
and
Terms of Use
, and agree to receive content that may sometimes include advertisements. You may opt out at any time.