On Friday's episode of the "Steve Deace Show," Steve released the latest installment of Democrats Say. This edition recaps the third Democratic debate and the progressive left-wing media coverage of the debate. Enjoy...
Andrew Yang makes a racist joke about Asians during the third Democratic debate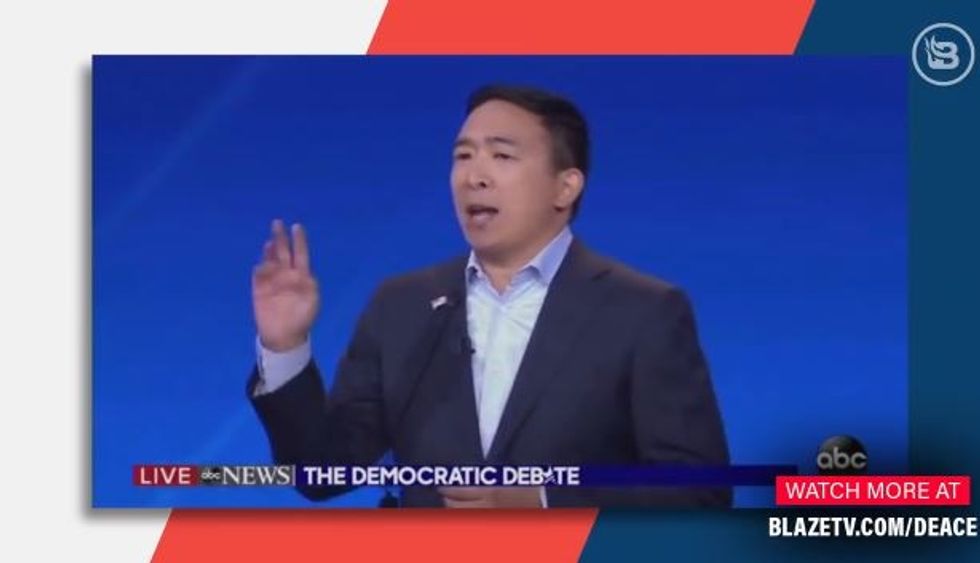 Image source: BlazeTV screenshot
"I am Asian so I know a lot of doctors." — Andrew Yang
AOC brags about how much money she has in her checking account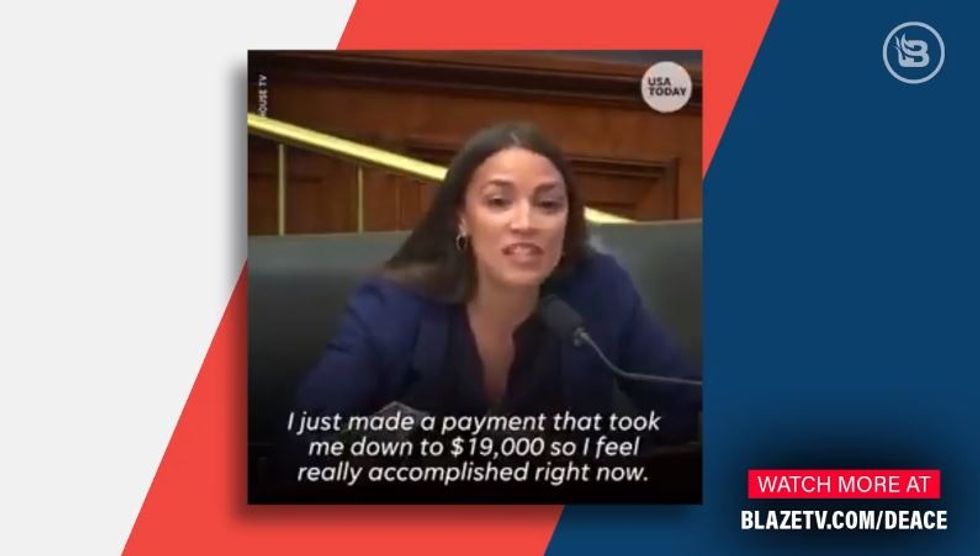 Image source: BlazeTV screenshot
"I looked at my balance and it is $20,237.16 and I just made a payment that took me down to $19,000 so I feel really accomplished right now." — Rep. Alexandria Ocasio-Cortez
Marianne Williamson's hot mic moment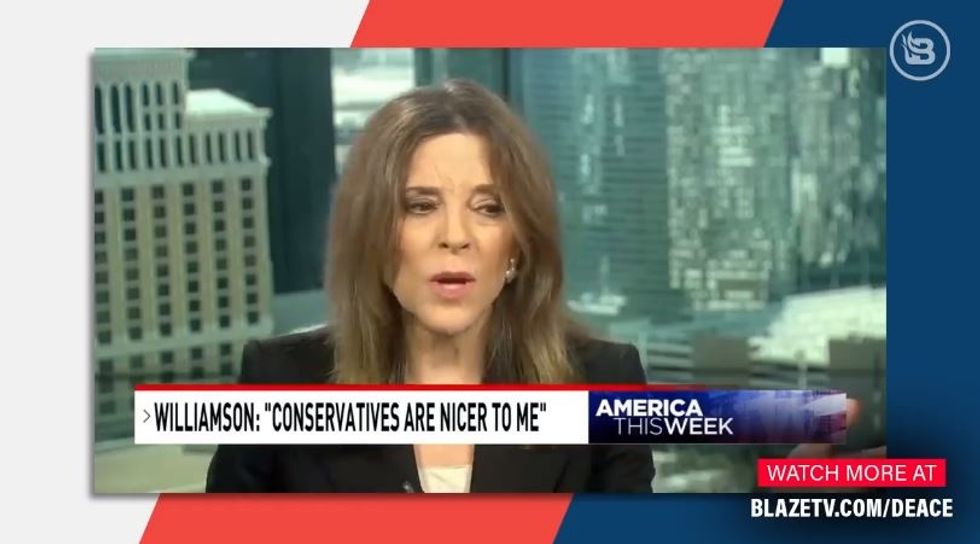 Image source: BlazeTV screenshot
"You know I'm such a lefty. I'm a serious lefty but I understand why people on the right cell them "Godless."I mean, it's like I didn't think the left is as mean as the right. They are." — Marianne Willamson
Beto O'Rourke is coming for your guns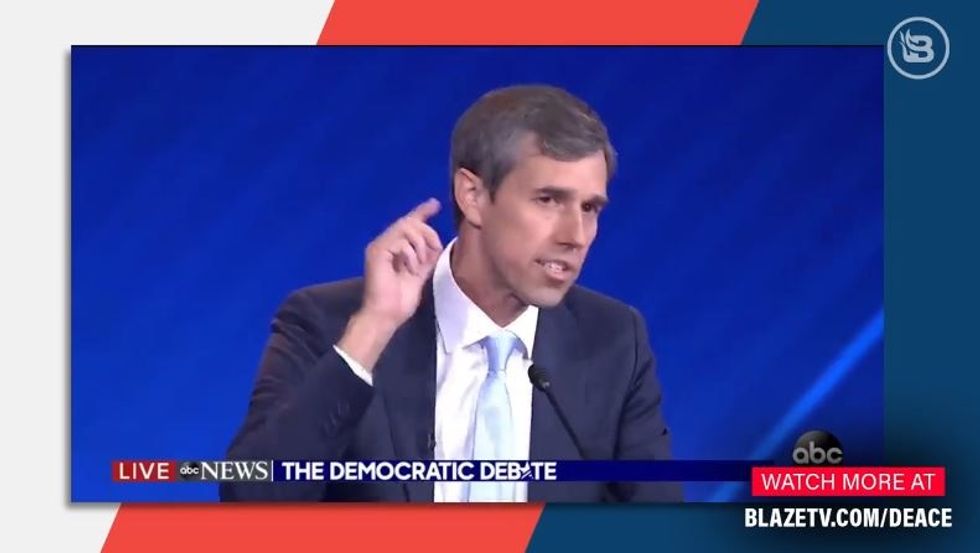 Image source: BlazeTV screenshot
"Hell yes, we're going to take your AR-15. Your AK-47." — 'Beto' O'Rourke
Cory Booker is very confused about how the government would execute a gun ban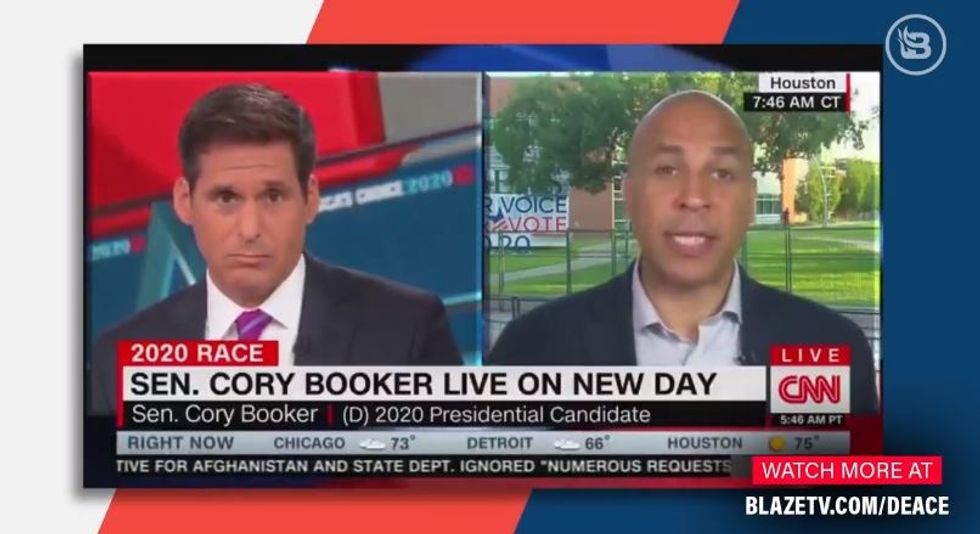 Image source: BlazeTV screenshot
​"You have to set up a system that is mandatory but the imagery of police officers showing up and taking your weapons is fear mongering." — Cory Booker
Watch the video below for the full list of this week's dumbest things Democrats Say.
Use code DEACE to save $10 on 1-year of BlazeTV.

Want more from Steve Deace?
To enjoy more of Steve's take on national politics, Christian worldview and principled conservatism with a snarky twist, subscribe to BlazeTV — the largest multi-platform network of voices who love America, defend the Constitution and live the American dream.