As you've probably heard, TheBlaze and CRTV have joined forces and form one of the nation's largest independent media companies, Blaze Media.

Both TheBlaze subscribers and CRTV subscribers will now have access to all content from both platforms under a single account with our new subscription product — BlazeTV.
If you are a subscriber, you should have received an email with instructions on how to access your account. In case you haven't seen the email, or still have questions, you can contact one of our customer service representatives by calling 1-800-282-2788.
Here is what you need to know...
CRTV Subscribers:
You are all set! Simply log in using your regular CRTV email and password. You'll have access to everything you had previously, plus all of the new content from TheBlaze.
TheBlaze Subscribers:
Reset your password first! DO NOT attempt to log in at www.BlazeTV.com with your old email and password for TheBlaze. THIS WILL GET YOU LOCKED OUT! You will need to reset your password before signing in. If you were signed up for a free trial, your trial has been canceled and you will need to create a new BlazeTV account.
See password reset instructions below.
Step 1: Go to the BlazeTV sign-in page.
Click here to sign in.
Step 2: Click "Forgot Password."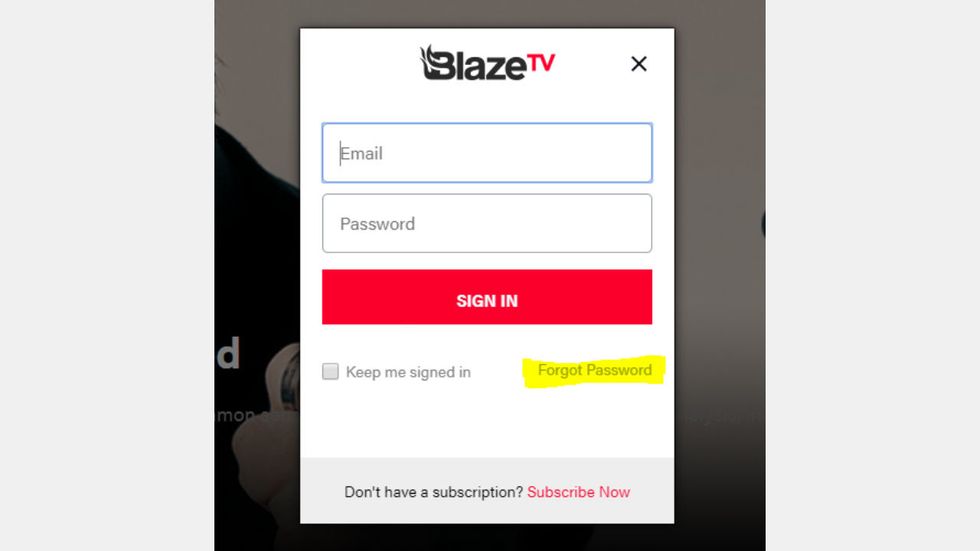 Step 3: Enter the email address associated with your subscription to TheBlaze Premium and click "Reset Password."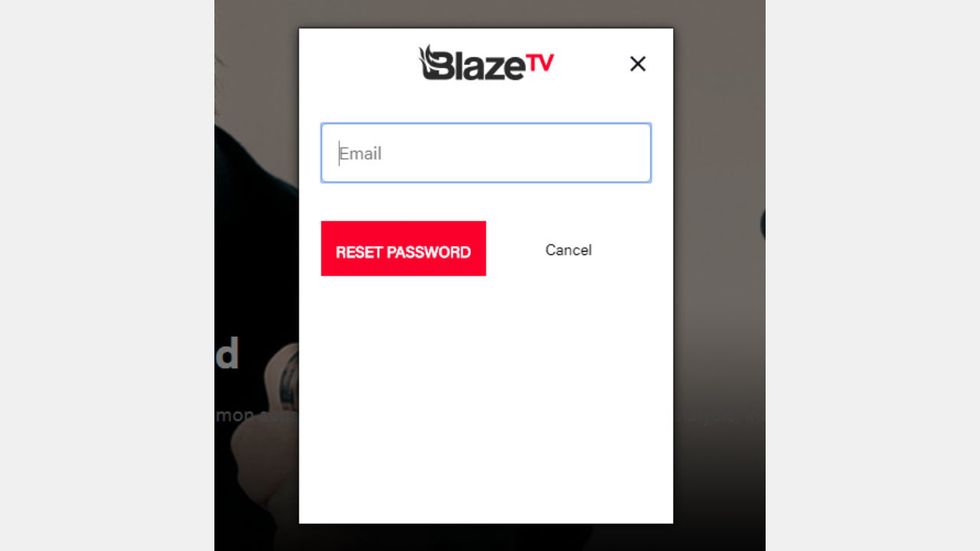 Step 4: Look for the "BlazeTV Reset Password" email in your inbox and click on the link.
Be sure to check your spam/junk folder if you're not seeing it right away.
Step 5: Enter a new password and click "Update."
After you reset your password, you can sign in to your account to check out LevinTV, In the Woods with Phil, Louder with Crowder, Glenn TV, Pat Gray Unleashed, The News & Why It Matters and much more.
Apps:
TheBlaze app is no longer being updated. Download our new BlazeTV app from iTunes or Google Play. If you are a Roku, Amazon Fire or Apple TV user, you will need to reset your password via www.BlazeTV.com first, then you will be able to log in via those apps using your new password. (Some apps may temporarily be listed under CRTV as our name change goes through.)
Looking for our livestream?
To watch live programming on BlazeTV, log into your account and visit our livestream page here.
Need more answers?
Check out our FAQ page or contact our support team, who can help you reset your password, download the BlazeTV app or learn about all the new shows available to you with your subscription.
Email customer service at support@blazetv.com, call 1-800-282-2788 or chat with us on www.BlazeTV.com.