On Thursday's edition of "The White House Brief," host Jon Miller explained how the rigged system is stacked against President Donald Trump's administration as well as the blatant bias that allowed the Obama administration to sidestep an investigation by the Department of Justice.
In this clip, Miller highlighted a few events that marked pivotal moments in modern political history that took place during the previous administration as well as Trump's current administration.
Click here to watch the full episode.
What happened?
Miller began with events that occurred in July 2018, when Lisa Page, the former lover of disgraced FBI agent Peter Strzok, testified before Congress in a closed-door testimony where she told Congress that Obama's Justice Department ordered the FBI to not charge former Secretary of State Hillary Clinton with gross negligence for mishandling classified information.
Last Tuesday, we learned the following exchange transpired between Rep. John Ratcliffe (R-Texas) and Page: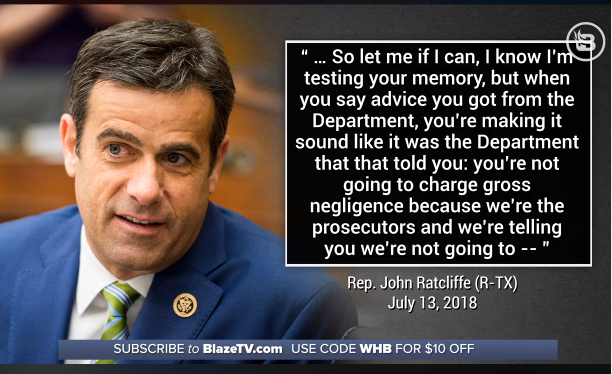 Image source: "White House Brief" screenshot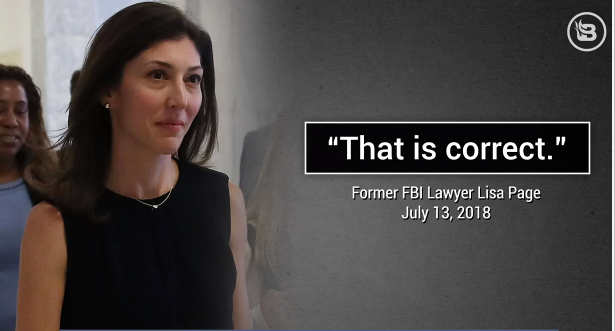 Image source: "White House Brief" screenshot
What else?
On Sunday, Rep Doug Collins (R-Ga.), told Fox News host Maria Bartiromo:
REP. DOUG COLLINS: I think what we got to do is look at this as you're going to know, because you can look at the proof. And that's why we're laying out the transcripts as we have.

Peter Strzok was a man who thought he was untouchable. He became a hero in his mind's eye in thinking that he was going to be able to control and sometimes maybe showing off for his mistress at the time, Lisa Page. Let's never forget that.

But also in his own role to grow up in the department. Peter Strzok was central, going back to the email investigation, into the Russia investigation, into what became the Mueller investigation.

So what we're seeing here is, yes, we see the bias. The transcripts reveal the bias. And when we see that Mr. Mueller actually got rid of him based on, you know, his actions and those texts, so I think when we look at this together, we get a picture of someone who was brought up or allowed to grow, if you would, under the Department of Justice under President Obama, in which politics became the first, foremost word, not justice... learn more..
Miller's thoughts
Miller observed how people from the Trump camp had received federal prison sentences for tax filings from the distant past, while former Secretary of State Hillary Clinton received a pardon from the Obama-era DOJ.
Click here to watch the full episode.
Be sure to catch "The White House Brief" podcast here.
Want more from Jon Miller?
To enjoy more of Jon's take on what's happening at the White House that the mainstream media isn't telling you, subscribe to BlazeTV — the largest multi-platform network of voices who love America, defend the Constitution and live the American dream.