On Wednesday's episode of " Pseudo-Intellectual," host Lauren Chen discussed Vox's misleading story about Caster Semenya, the 28-year-old from South Africa disqualified from women's track and field for having "high testosterone."

Vox claimed that Semenya, a middle-distance runner, was unfairly disqualified from competing against women for having high testosterone levels. However, the story left a "small" detail left out: Semenya was not trans; she was intersex. Although she was born with the typical male XY chromosome pattern, she was legally classified as female at birth and has identified as female her whole life.
The Telegraph reported that doctors tested only Semenya's testosterone level, which was three times higher than the average woman.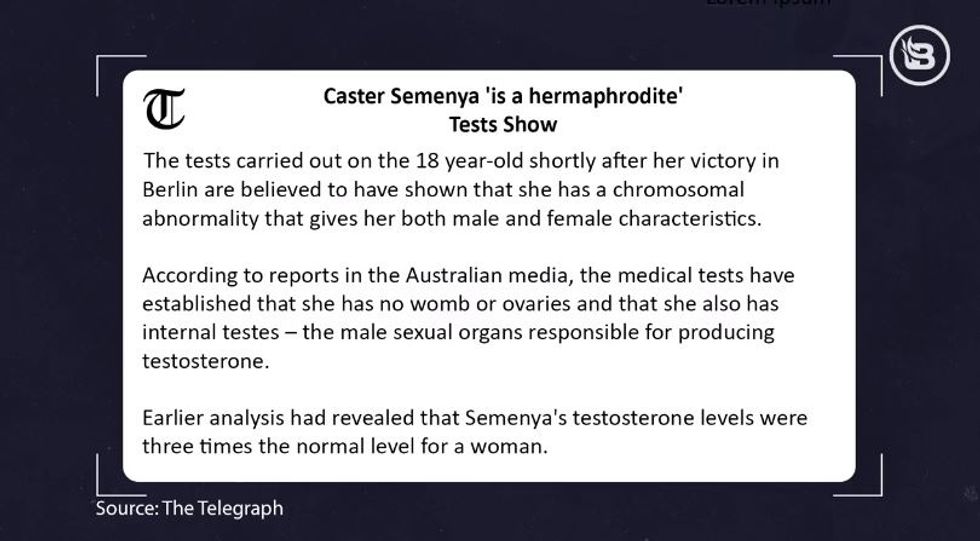 According to Chen, "It would have been one thing to disqualify a trans woman. However, the fact that Semenya is intersex complicated the situation and called for a more in-depth conversation about the reasons for Semenya's disqualification.
Watch the video below for more.
Use code LAUREN and save $10 on a year of BlazeTV.
Watch the full episode here.
Want more from Lauren Chen?
To enjoy more of Lauren's pro-liberty, pro-logic and pro-market commentary on social and political issues, subscribe to BlazeTV — the largest multi-platform network of voices who love America, defend the Constitution and live the American dream.