"The Steve Deace Show" released the latest installment of "Democrats Say" on Friday. This video montage showcased some of the dumbest things that Democrats said this week. "All rise."

Stacey Abrams tells Rachel Maddow that the RNC will be able to cheat and lie at polling places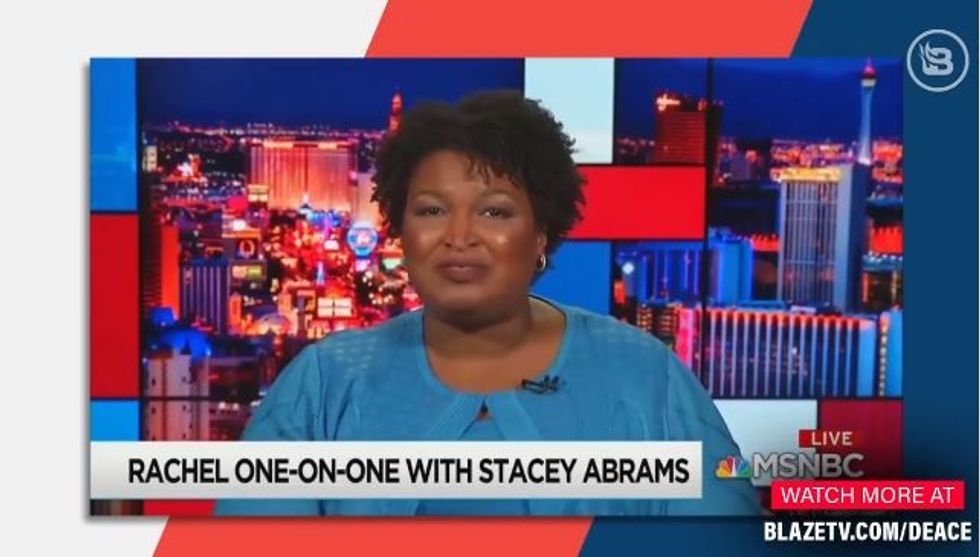 Image source: BlazeTV screenshot
"For the first time since 1981, the RNC will be allowed to cheat and lie ,and go into polling places and scare voters." — Stacey Abrams
Former federal prosecutor says Trump administration is responsible for Jeffrey Epstein's suicide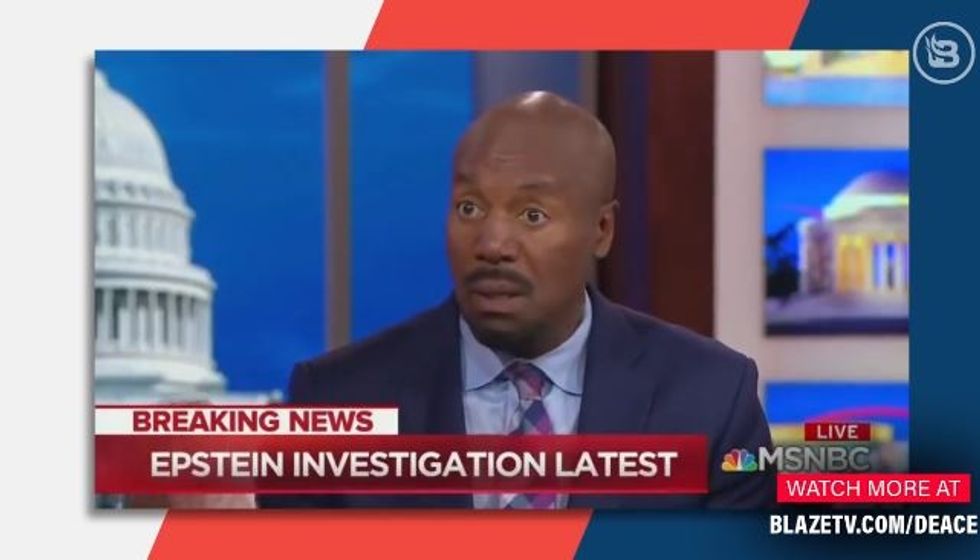 Image source: BlazeTV screenshot
"You know, I think Donald Trump is trying to deflect. If Bill Clinton has exposure so does Donald Trump. Bill Clinton had a personal life with Epstein so did Donald Trump. Bill Clinton was on the private plane so was Donald Trump.The fact is that Mr. Epstein took his own life he died while he was in the custody of the Trump administration. Bill Barr directs the Bureau of prisons and they allowed, in some ways they facilitated Mr. Epstein's suicide."— Paul Butler
Joe Biden's latest gaffe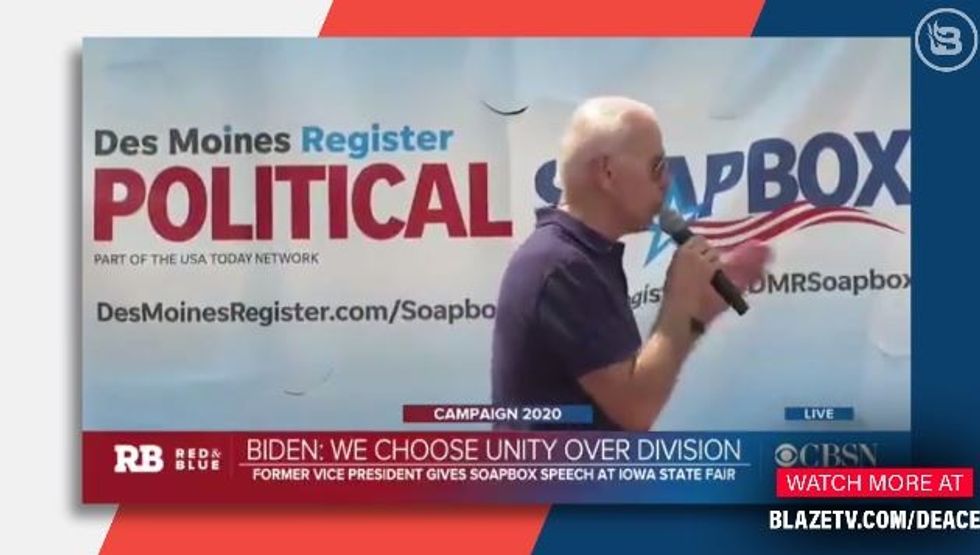 Image source: BlazeTV screenshot
"We choose unity over division. We choose science over fiction. We choose truth over facts." — Joe Biden
Alexandria Ocasio-Cortez delivers 'scientific fact'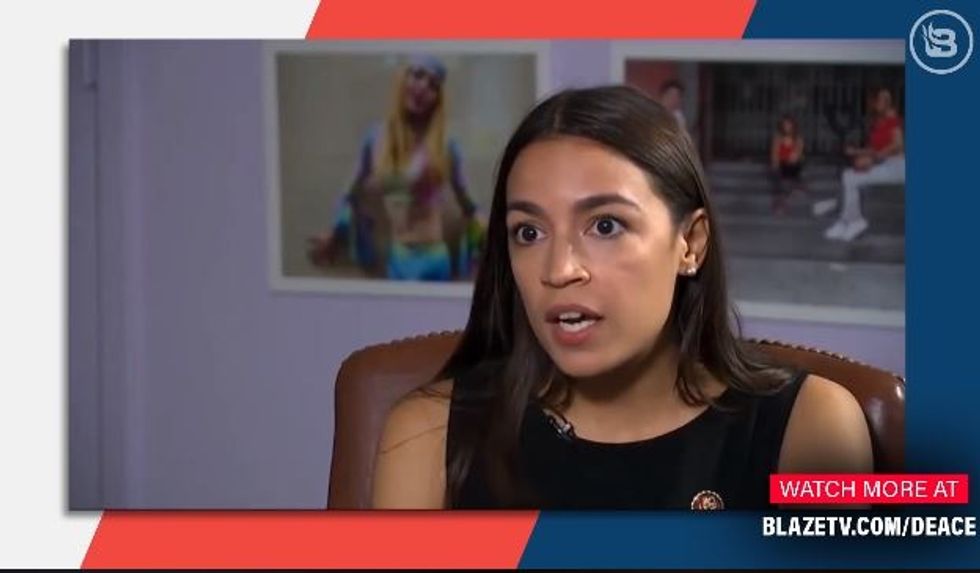 Image source: BlazeTV screenshot
"As much as it is technologically possible, I think we need to draw down our fossil fuels as much as we possibly can. I don't think we should build another pipeline at all in the United States of America. As a matter of our survival, I don't even thing it is a matter of political opinion, it is a scientific fact." — Alexandria Ocasio-Cortez
Bernie Sanders had plenty to say but no one could hear him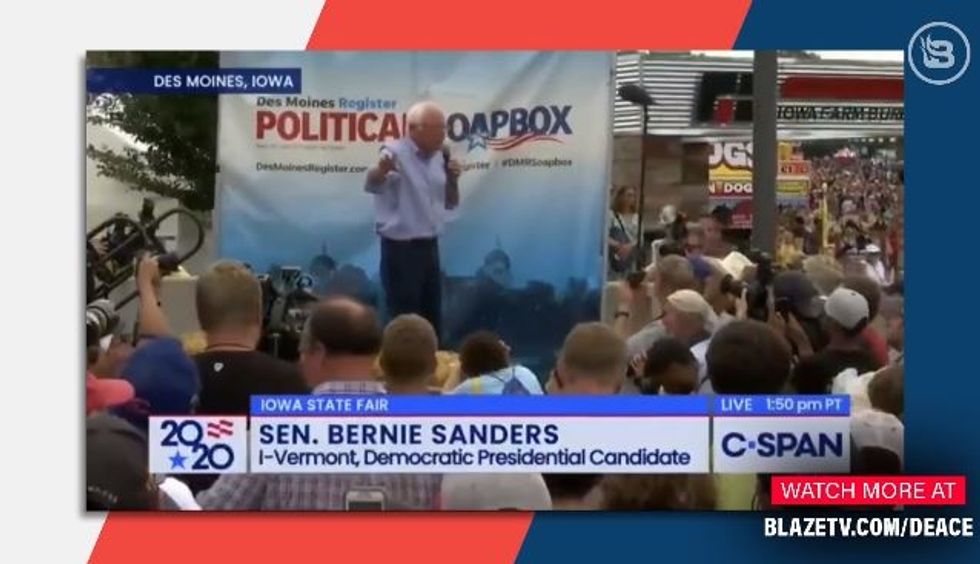 Image source: BlazeTV screenshot
Bernie Sanders had technical difficulties.
Kirsten Gillibrand explains her views on the next step beyond gun buy backs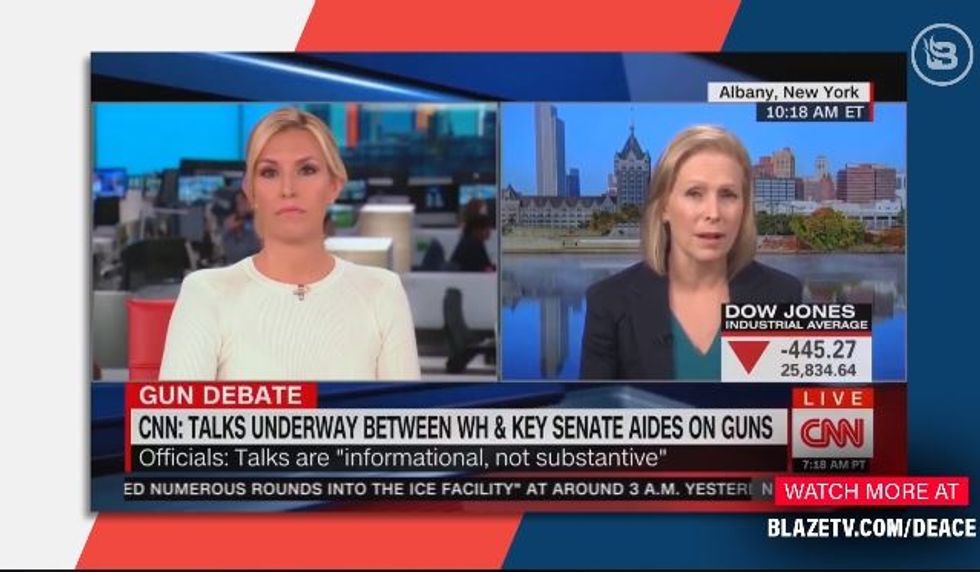 Image source: BlazeTV screenshot
"So the point is you don't want people using assault weapons and so the point is if you are arrested for using an assault weapon you are going to have an aggregated felony." — Kirsten Gillibrand
Kamala Harris says that law enforcement should be allowed to seize firearms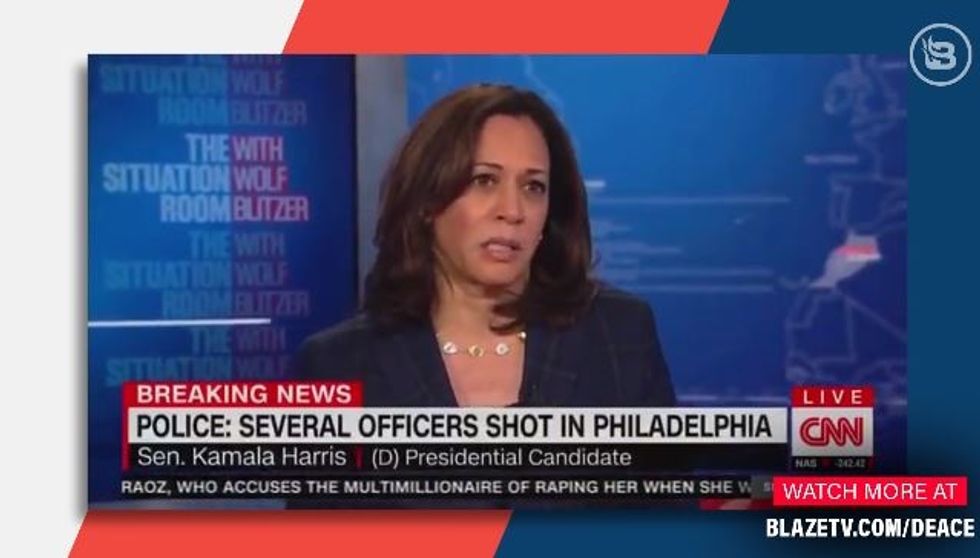 Image source: BlazeTV screenshot
"When will it stop, right? Part of my focus of what we need to do around smart gun safety laws is recognize that we need to have more enforcement around gun dealers." — Sen. Kamala Harris (D-Calif.)
Ayanna Pressley names the 'common enemy'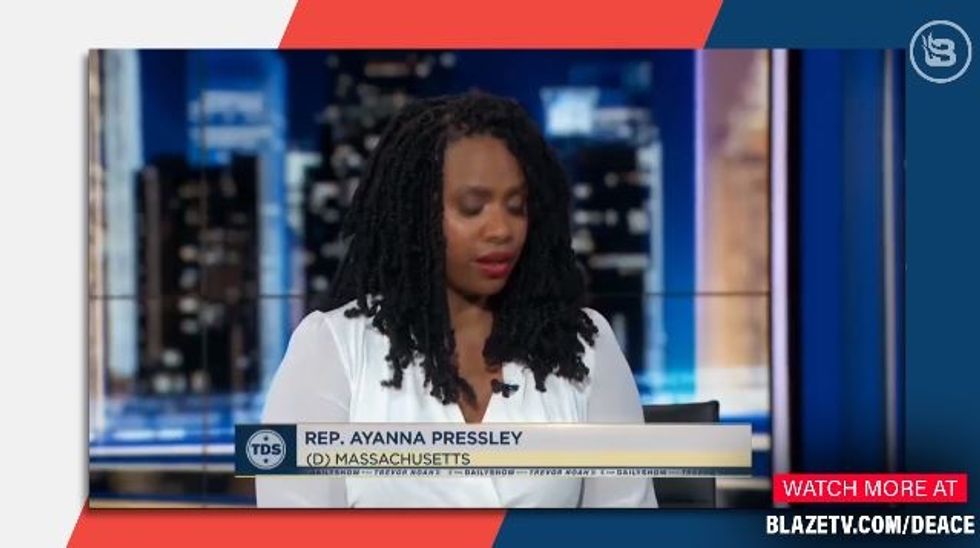 Image source: BlazeTV screenshot
"First I want to say that yes the common factor is guns. And the common enemy in all of this Mitch McConnell." — Rep. Ayanna Pressley
Andrew Yang says Trump has 'white supremacist beliefs'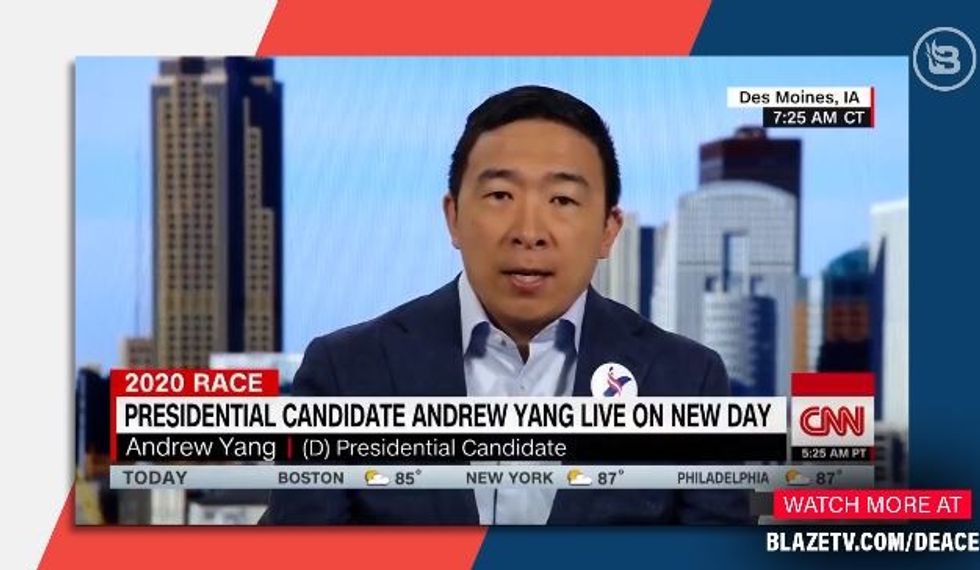 Image source: BlazeTV screenshot
"This case is very clear that the president's actions and words have conveyed a very strong sense to many many Americans that he has white supremacist beliefs." — Andrew Yang
Bill Maher wishes for a recession so Trump will lose in 2020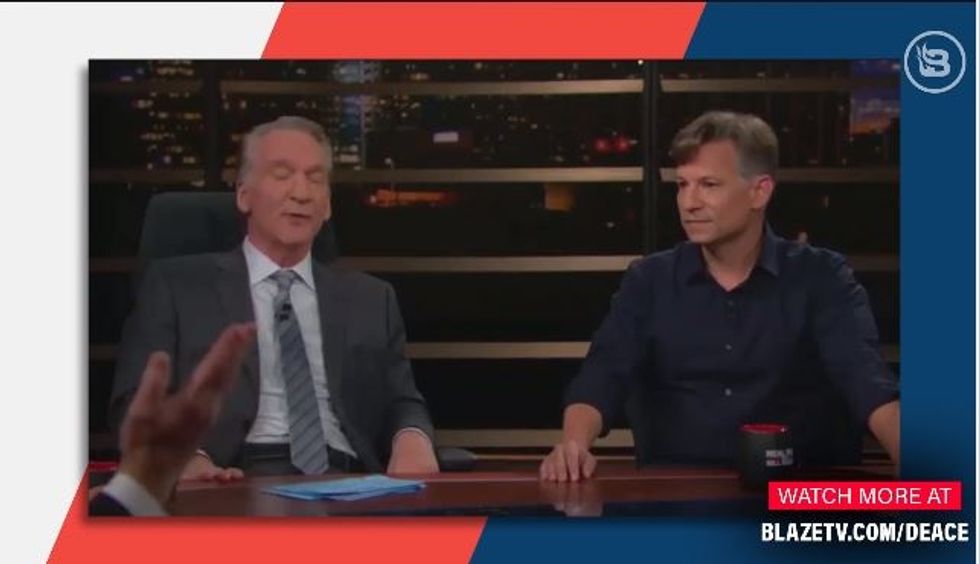 Image source: BlazeTV screenshot
You should wish for a recession because that would definitely get him un-elected...we have survived many recessions. We can't survive another Donald Trump term. — Bill Maher
Watch the video below for more.
Use code DEACE to save $10 on one year of BlazeTV.

Want more from Steve Deace?
To enjoy more of Steve's take on national politics, Christian worldview and principled conservatism with a snarky twist, subscribe to BlazeTV — the largest multi-platform network of voices who love America, defend the Constitution and live the American dream.