Steven Crowder discussed the most outlandish facts surrounding Jeffrey Epstein's apparent suicide on Tuesday's episode of "Louder with Crowder." In this clip, Steven stuck to just the facts about Epstein, the billionaire who ran "pedophile island" and was connected to some of the most influential people in the world.
Here are the top five facts you need to know:
Fact #5: Epstein almost got away with it.
According to the Miami Herald, Epstein served 13 months in county jail, the Palm Beach County stockade where "he was allowed to leave on work release up to 12 hours a day, six days a week."
Image source: BlazeTV screenshot
Florida Attorney General Alexander Acosta claimed he was told that Epstein "Belonged to Intelligence" and to "Leave it alone," according to AG reports. Also, the Palm Beach Sheriff's office received $128,000 from Epstein's nonprofit to pay for extra services during his work release. Permit deputies were paid overtime to monitor Epstein's unlocked cell and when he received both male and female visitors in a separate office without supervision.
Image source: BlazeTV screenshot
"Seems to me like his money and connections may have led to favorable treatment," Steven said.
Fact #4: No one knows how Epstein made his billions.
Epstein ran a money management company that served only billionaires, and he made all of the investment calls.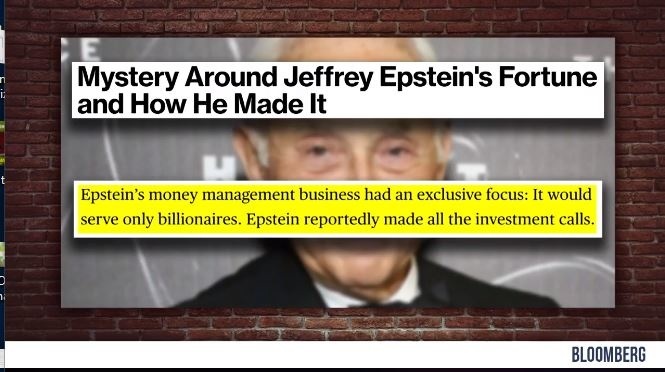 Two raids of Epstein's mansion revealed hidden cameras installed in many locations throughout as well as a locked safe filled with CDs. The CDs labels showed the names of young girls and known men.
"Opinion...it seems like blackmail maybe played a role a little bit," Steven said.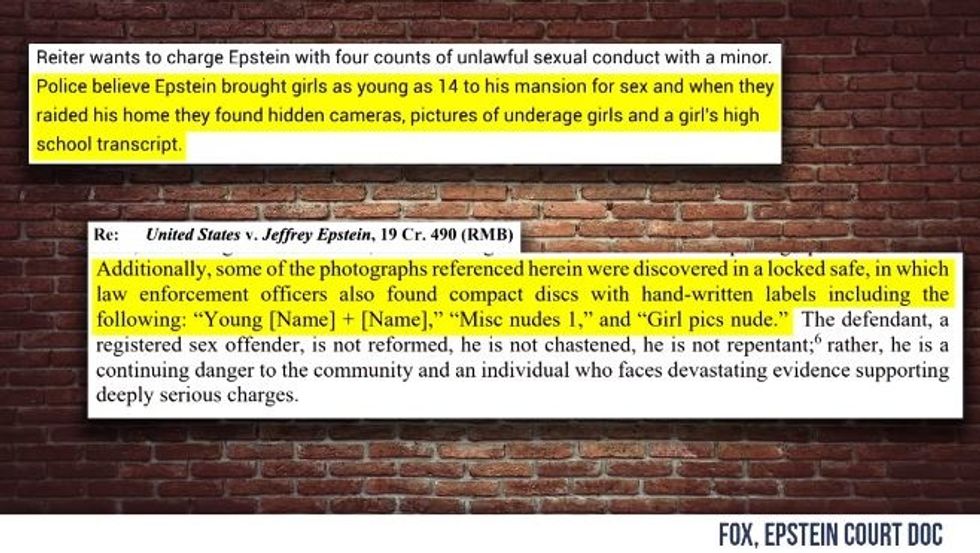 Image source: BlazeTV screenshot
According to Business Insider, Epstein's $77 million mansions was transferred to him for $0.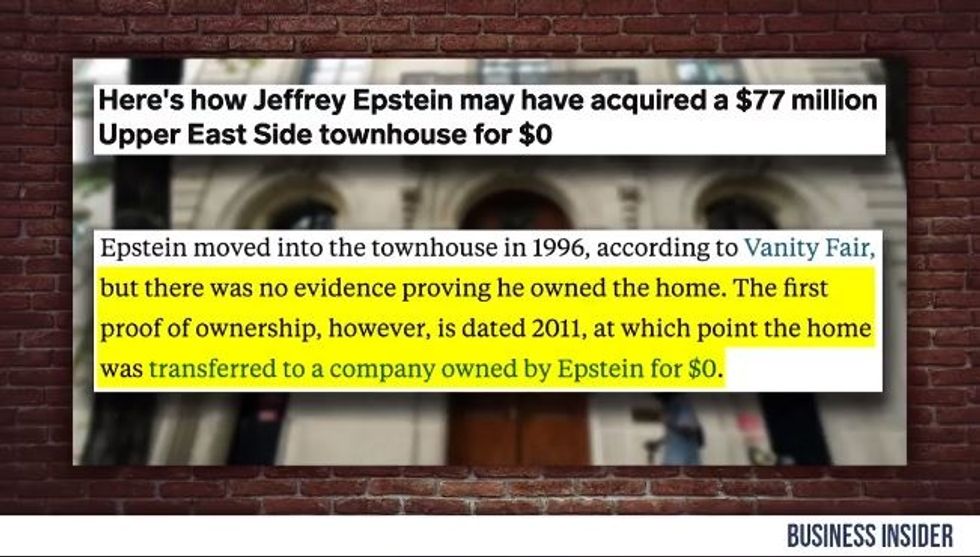 Image source: BlazeTV screenshot
Fact #3: Bill Clinton and the Lolita Express
Epstein had a private jet known as the "Lolita Express" that made many trips to "pedophile island."
Epstein's former personal masseuse told "Inside Edition" that there were young girls around almost every time she visited the island.
mage source: BlazeTV screenshot
Additionally, former President Bill Clinton flew to "Pedophile Island" 27 times accompanied by many underage girls, according to flight logs.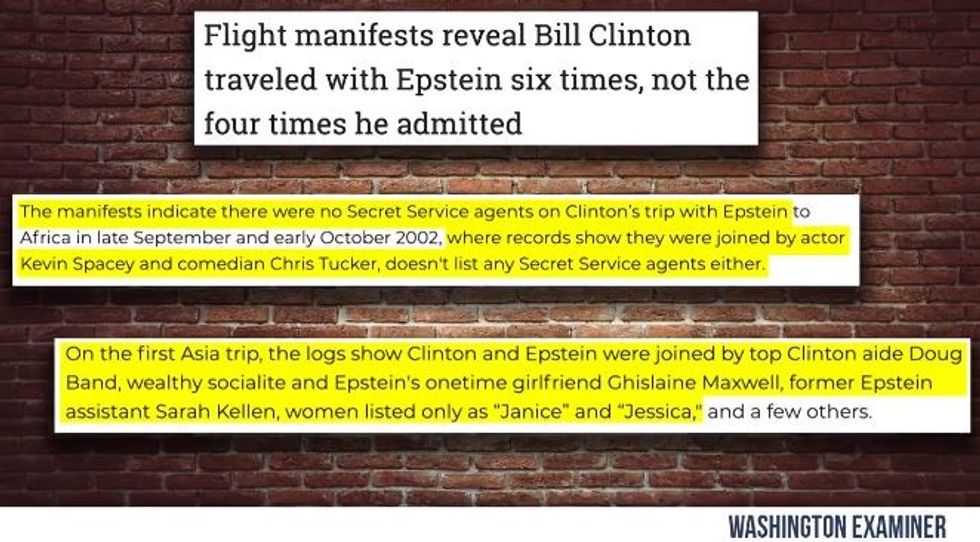 Fact #2: Donald Trump's relationship with Epstein.
According to the New York Post, Trump did have a relationship with Epstein that ended when Epstein was allegedly removed from Trump's club in West Palm Beach. According to reports, Epstein was allegedly removed for sexually assaulting an underage girl.
mage source: BlazeTV screenshot
Trump was accused of having sex with an underage girl at one of Epstein's parties but the allegation dropped when the alleged victim went on record and denied the claims.
Fact #1: Epstein's apparent suicide.
Epstein's suicide is still under investigation but has many moving parts that do not add up.
Watch the video below for more.
Use code CROWDER to save $10 on 1-year of BlazeTV.
Want more from Steven Crowder?

To enjoy more of Steven's uncensored late-night comedy that's actually funny, subscribe to BlazeTV — the largest multiplatform network of voices who love America, defend the Constitution and live the American dream.