Few will argue with the claim the Republican Party's 2016 presidential nomination process has been a wild ride.
Candidates Carly Fiorina, Ben Carson, and former Florida Gov. Jeb Bush have all made strong pushes in the polls at one time or another, but only business tycoon Donald Trump has managed to sustain his base of support (and even add significantly to it). According to Real Clear Politics, Trump has been king of the GOP mountain since the end of July.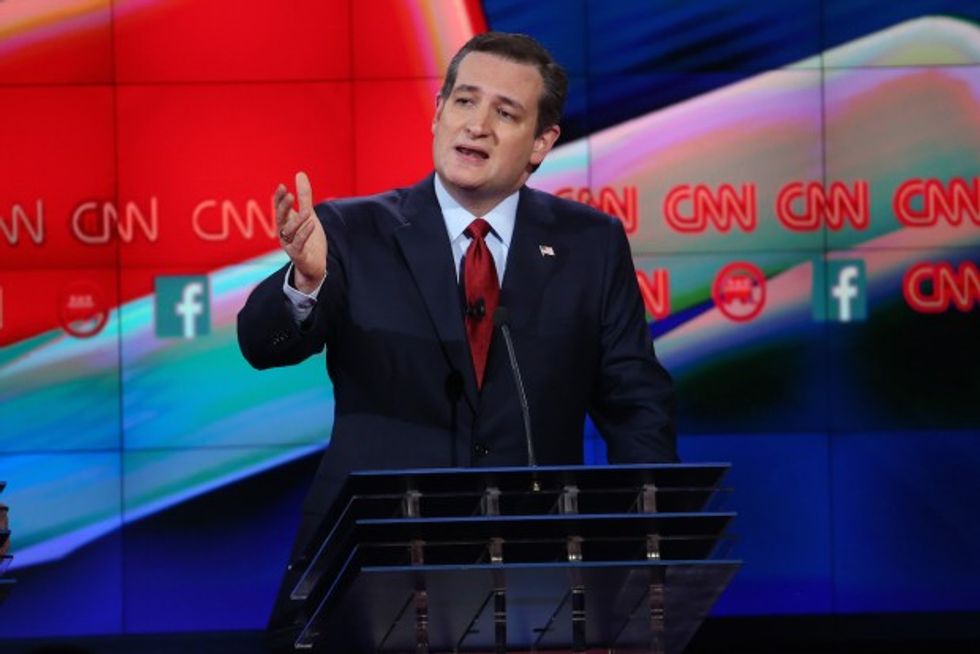 Republican presidential candidate Sen. Ted Cruz (Justin Sullivan/Getty Images)
Sen. Ted Cruz (R-Texas) has stood somewhat quietly in the background throughout all of the election chaos. Like his career in the U.S. Senate, Cruz has consistently been nothing other than himself, sometimes to his own detriment. Cruz isn't the most charismatic, controversial, or bombastic candidate in the field, but he may very well be the most conservative, and it's hard to argue he isn't the most loyal to the conservatives who have stood by him from the very beginning of the race.
Cruz, who was once thought to be one of the two or three frontrunners, has struggled at times to win supporters in a crowded field of challengers. In July, Cruz was only polling at 4 percent in many national polls. Today, Cruz has firmly moved into second place behind Trump, with one recent Quinnipiac poll showing Cruz standing strong with 24 percent of the GOP vote, compared to Trump's 28 percent. Other than a three-week period in November—when Carson made significant gains—no other candidate has been this close to challenging Trump since his rise in July.
Unlike Bush, Fiorina, and Sen. Marco Rubio (R-Fla.), Cruz has never wavered on any important conservative position, and Cruz has been in the national spotlight much longer than Carson. Cruz is often named as Trump supporters' "second choice," and his longstanding commitment to conservative principles makes him a dangerous opponent for Trump, who has repeatedly said how much he likes and respects Cruz.
With higher poll numbers, however, come more personal attacks. Below you'll find three of the most damaging—some of which have been leveled by other conservatives—myths about Cruz, along with the facts that show why they're completely untrue.
1. Ted Cruz Isn't a Natural Born Citizen
There are only three constitutional qualifications for becoming president. A person must be at least age 35, have been a resident of the United States for at least 14 years, and the candidate must be a "natural born Citizen." Because Cruz' father was not a U.S. citizen at the time of Cruz' birth and because Cruz was born in Canada, some—including famous conservative pundit Ann Coulter—have argued Cruz does not qualify as a "natural born Citizen."
The evidence, however, is strongly opposed to that claim. Contrary to the claims of Cruz' critics, a natural born citizen is simply someone who is a citizen at birth, a designation determined by federal law (the Constitution does not specifically law out who is a "natural born Citizen").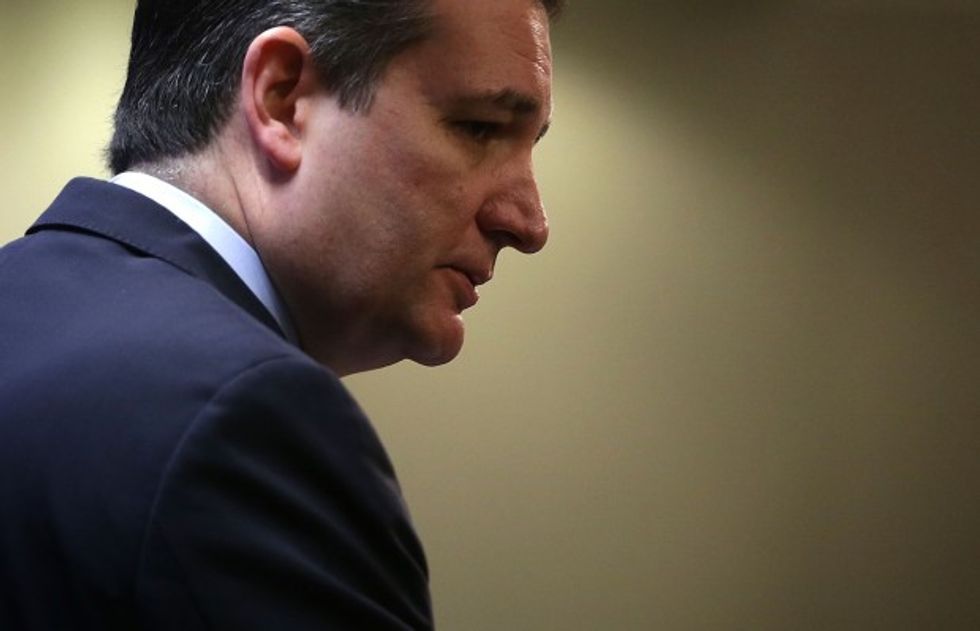 Alex Wong/Getty Images
According to U.S. Citizenship and Immigration Services, a person born outside the United States with one U.S. citizen parent after Oct. 10, 1952, and before Nov. 14, 1986, is a natural born citizen so long as the parents are married at the time of birth and the U.S. citizen parent resided in the United States for at least 10 years prior to the birth, five of which must be after that person's 14th birthday. There are other considerations as well, but none of which would alter Cruz' status. Because Cruz fits the description above, he was a citizen at birth according to U.S. law.
Some have suggested that simply being a citizen at birth is not the same as being a natural born Citizen, but as Neal Katyal and Paul Clement argue for the Harvard Law Review Forum, such an argument is obviously false. British common law, which they argue was the basis upon which the "natural born Citizen" provision was made, always allowed for individuals born outside of the British Empire to British citizens to automatically receive a "natural born" status.
Further, the Naturalization Act of 1790, which was written and passed by many of the same Founding Fathers who wrote and voted on the Constitution, stated, "[T]he children of citizens of the United States, that may be born beyond sea, or out of the limits of the United States, shall be considered as natural born citizens: Provided, That the right of citizenship shall not descend to persons whose fathers have never been resident in the United States. …"
If the Founders didn't intend for natural born citizens to be born outside of the United States to only one U.S. citizen, why did the Naturalization Act of 1790 provide for just that?
2. Ted Cruz is Beholden to Big Business Because His Wife Works for Goldman Sachs
Heidi Cruz is indeed a managing director at financial giant Goldman Sachs's Houston office, although she's temporarily taking an unpaid leave of absence while her husband runs for president. While you could certainly make the argument this connects Cruz closely to Wall Street, the evidence overwhelming proves Cruz is willing to stand up to multi-billion dollar corporations when his principles are at stake. Cruz has repeatedly said he would "absolutely not" support another bailout of Wall Street financial institutions, including at the Fox Business Channel GOP debate in November.
Even if you want to argue Cruz is lying and that he is nothing more than a stooge of Wall Street billionaires, you're going to have to stay home this election season since virtually every single candidate with a chance of winning has a close connection to billionaire corporations.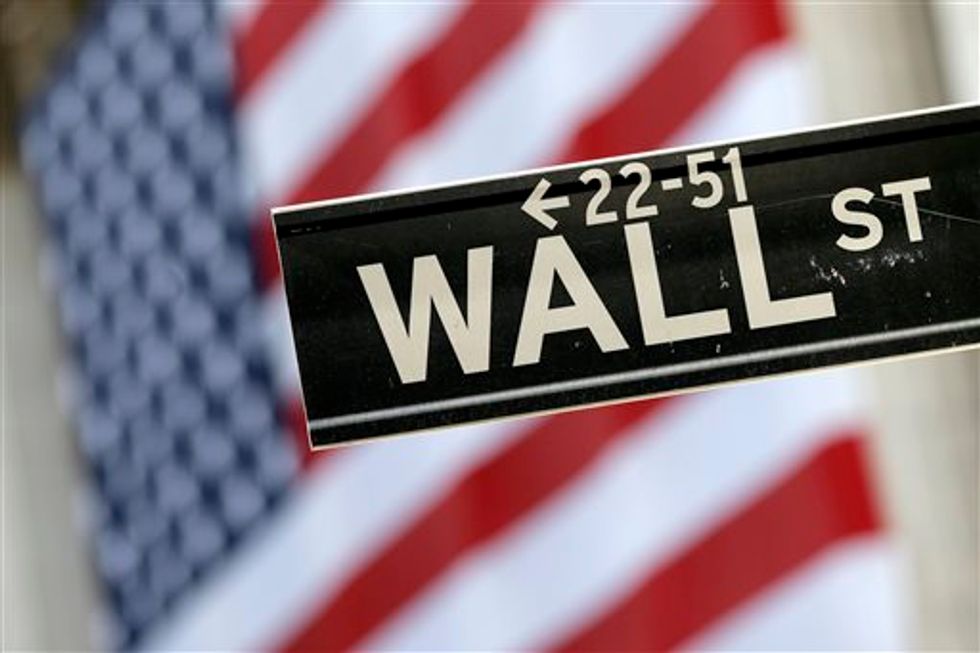 A Wall Street street sign is framed by a giant American flag hanging on the facade of the New York Stock Exchange, Tuesday, Sept. 8, 2015. U.S. stocks are opening solidly higher as traders come back from the Labor Day holiday. (AP Photo/Mary Altaffer)
Carson has served on the board of directors for numerous corporations, including Costco and Kellogg. Fiorina is the former CEO of Hewlett Packard. Bush has previously worked for Lehman Brothers and Barclays. And let's not forget about Trump, one of the world's most successful and well-known businessmen who has routinely talked about his close connections on Wall Street.
Unless you're voting for Bernie Sanders, a socialist, or perhaps Rubio, you can't argue Cruz' Wall Street connection is going to make him a unprincipled, big-business president.
3. Ted Cruz Can't Beat Hillary Clinton
Many have argued, myself included, Cruz cannot beat the likely Democratic nominee Hillary Clinton in a head-to-head race. Even if that's true, a good argument could be made that conservatives should vote for the best candidate regardless, since voting for "compromise" candidates for two elections in a row has yet to pay off.
However, recent data show Cruz is actually doing quite well against Clinton in head-to-head polling and that he's more likely to win than Trump is.
In a survey by CNN and ORC, taken on December 17–21, Cruz is beating Clinton by 2 percentage points (48 percent to 46 percent), while Trump is losing by 2 percentage points in the same poll. A Quinnipiac poll taken around the same time shows Cruz is tied with Clinton while Trump is down by 7 percentage points. A third December poll, this time by Fox News, shows Trump down by 11 and Cruz again in a tie.
With most polls showing Cruz ahead of Trump in Iowa just weeks before the caucuses begin, the election is only going to get nastier. Let's make sure voters are making their decision based on the facts, not unsubstantiated rumors.
–
TheBlaze contributor channel supports an open discourse on a range of views. The opinions expressed in this channel are solely those of each individual author.