Empty nest syndrome, the emotions experienced by middle-age parents who find themselves newly childless after a generation of child rearing, is a facade.
For the past 29 years, as my children's birthdays came and went, and elementary school parent-teacher conferences turned into driver's education and high school dances, I knew the day would come when my husband and I too would join the ranks of those suffering from the symptoms of having an empty nest. Over the past year as our youngest endured "senioritis," my dread grew with each passing day, envisioning "Gone with the Wind" moments of utter despair in the wake of our baby's college departure.
Or so I thought.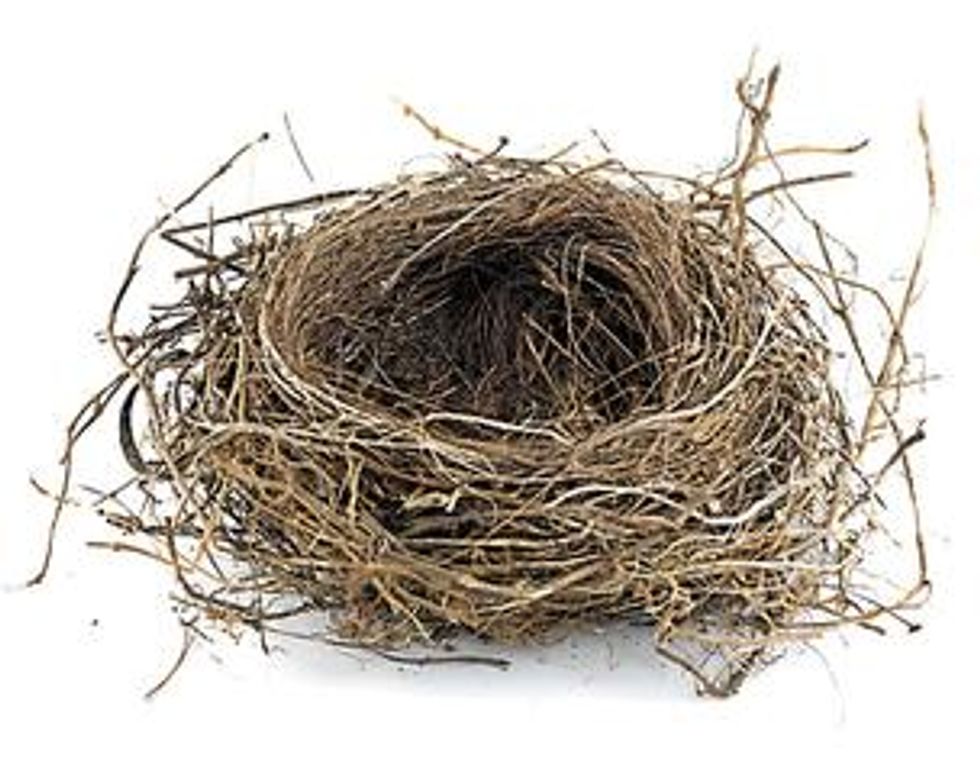 Photo Credit: Shutterstock
A few weeks into our new status, I've discovered that it's all just a myth.
It might be an empty nest, but it's no syndrome. There is no malady about it. It's really a secret club filled with treasures to be had including newfound freedom, less housework, and more empty space in the grocery cart (which means more money left over for dining out....just the two of us).
We had 29 years to prepare for empty nest syndrome, but the symptoms we experienced were far different than the ones we expected.
Instead we found less housework and more freedom. The kind of freedom that comes from the realization that we can do what we want, when we want, and for as long as we want. Almost like two teenagers left home alone, the rules that had long been enforced for the benefit of a harmonious household no longer apply.
So allow me to bury the myth that empty nest syndrome is something to fear, and raise the flag of empty nest freedom with these secret revelations older generations never shared:
Arguments over who holds the television remote have ceased, and every light in the house have found the off position.

The weekly grocery receipt is now under two feet long.

The bathroom floor is now visible, and wet towels are nowhere to be seen. The toilet paper dispenser is never empty. And the toilet is never clogged.

The car's gas gauge no longer inexplicably reads empty.

The rainy-day chocolate remains right where I hid it. So does the wine.

Dinner is whenever we feel like it. No longer after soccer practice, but before the band concert.

Weekend breakfast and lunch are now brunch. Any time of day.

The dishwasher and kitchen sink now dry out between uses. So does the kitchen towel.

Remember Who Me? Haven't seen him since our nest became empty.

Running around in our birthday suits suddenly became fun again. Who knew?
For all those parents who find themselves in the home stretch of parenting, fear not the sound of your voice echoing in the newfound quiet. The flag of freedom waves freely just around the corner, at the Empty Nest club house. And the party is in full swing.
Lynda Cheldelin Fell is a world visionary, humanitarian, creator, producer, and international bestselling author. Join Lynda on the web at www.lyndafell.com.
–
TheBlaze contributor channel supports an open discourse on a range of views. The opinions expressed in this channel are solely those of each individual author.