Women have made great strides in recent years, earning respected political positions and shattering the "glass ceiling" which previous generations lamented. With each new office won, pundits laud the fact that future generations of America's girls have new role models.
So what happens, then, when these high-profile female leaders make egregious missteps?
In Baltimore, prosecutor Marilyn Mosby's position as state's attorney demands that she be as objective as possible. After emails revealed that Mosby called for more police activity in the area where Freddie Gray's death took place, however, she now faces increased scrutiny. Defense attorneys continue to raise questions about the quality of Mosby's prosecution, and have implied that the indictment of the police officers is little more than a politically motivated witch-hunt.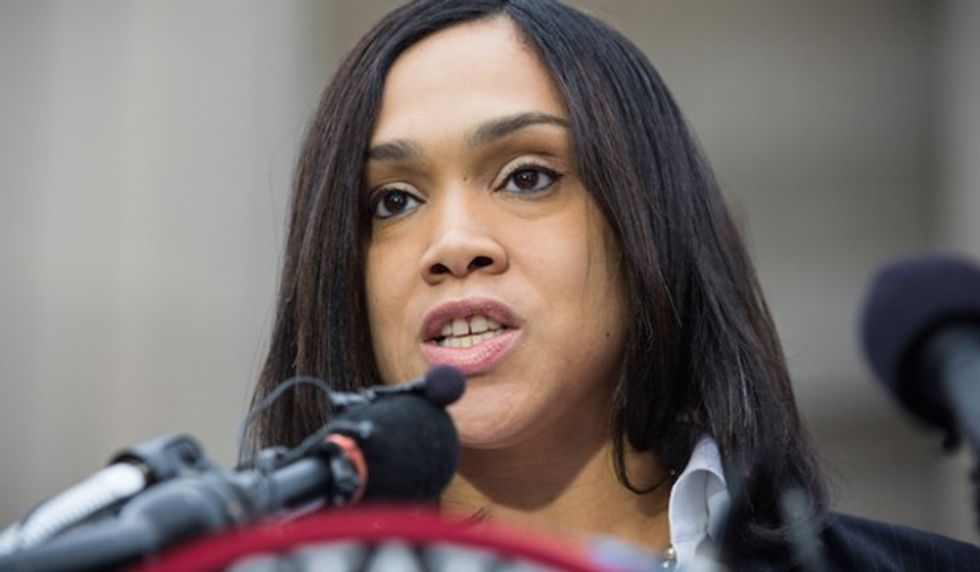 Baltimore City State's Attorney Marilyn J. Mosby announces that criminal charges will be filed against Baltimore police officers in the death of Freddie Gray on May 1, 2015 in Baltimore, Maryland. Gray died in police custody after being arrested on April 12, 2015. (Photo by Andrew Burton/Getty Images)
Hillary Clinton, of course, is the most visible woman in the political world. However, she has no shortage of problems – and as a result, are significantly eroding voters' trust. While many Americans may not understand the intricacies of an email server, they do understand that a former secretary of state has access to classified emails that should not be on a private server. Foreign donations to the Clinton Foundation have been widely criticized, while her exorbitant speaking fees continue to raise eyebrows. A defiant attitude ("I have done nothing wrong") and the inability to be forthcoming with information threaten to jeopardize her presidential run.
Last week, Kathleen Kane, the Attorney General of Pennsylvania, was indicted of one felony count of perjury and seven misdemeanors – including official oppression and obstruction of justice. Kane was once considered a rising star in her party, and more than a few party leaders speculated that she could go as far as the White House. Alas, it wasn't meant to be.
Ms. Kane's indictment was not a surprise, but the culmination of troubling behavior and activities by the first woman to be elected to the office. Montgomery County District Attorney Risa Vetri Ferman's 42-page indictment paints the picture of a powerful woman who chose to use her power to punish her enemies and undermine her own aides.
Kane's questionable activities extend beyond the charges filed by the DA. A New York Times investigation revealed an unseemly new trend among state attorneys general – including Ms. Kane - whereby private plaintiffs' lawyers (who coincidentally, contribute to the attorney general's campaign) are awarded lucrative contingency fee arrangements to function as de facto agents of the attorney generals.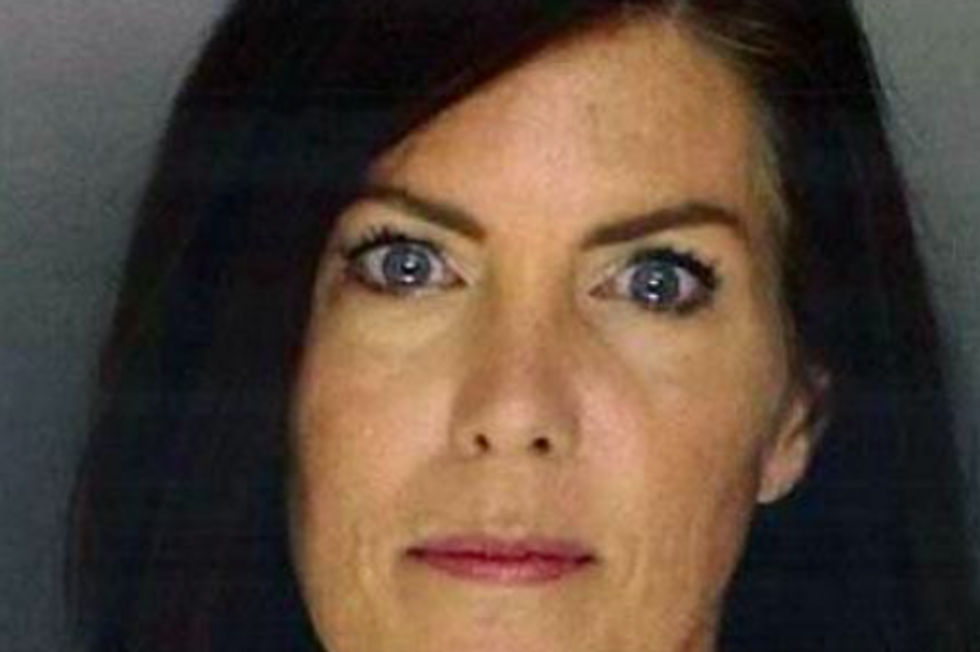 Photo Credit: Montgomery County DA Office
In one case, she teamed up with a plaintiff's law firm to sue several nursing homes throughout Pennsylvania. The lawsuit attempts to regulate the nursing home industry, but others argue it is an attempt to usurp state regulatory agencies. The cozy contingency arrangement could yield 17 percent of any money recovered for up to $100 million going to the firm. Rather than fundraising through the plaintiffs' bar, however, perhaps Kane should start saving money for her own defense.
Although feminists are quick to blame sexism when women are maligned in the media, in these cases, the misdeeds speak for themselves. By any objective standard, Mosby, Clinton, and Kane deserve the scrutiny that they have garnered.
As the old saying goes, "with great power comes great responsibility." While we should women celebrate the strides they are making for the next generation of female leaders, we must also be mindful of the example they set when they fall.
–
TheBlaze contributor channel supports an open discourse on a range of views. The opinions expressed in this channel are solely those of each individual author.