My friends complain—a lot. They whine about student loan debt consuming their lives. They gripe about not being able to find a job in their field (or at all) and they groan at the thought of having to move back in with their parents after college out of financial necessity.
Because I'm a good friend, I listen to the frustration. Because I can't stand listening to the same complaint more than once, I usually follow up with, "So what are you doing to change it?" That question is usually met with a shrug or a blank stare.
So imagine how refreshing it was when I heard that Alex Law, a 24-year-old New Jersey native, had stepped around the complaint crowd and launched his own campaign for Congress.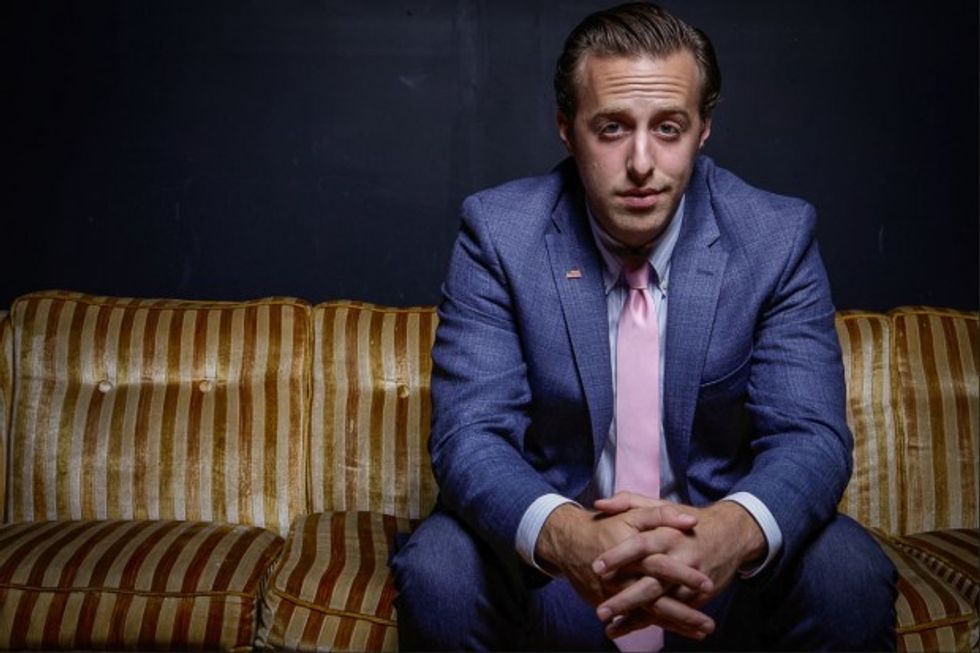 Alex Law is running for Congress to represent the people of the first district of New Jersey. (Alex Law, Alex Law for Congress)
"The things that are happening right now are going to set the framework for our adult lives," Law, who will turn 25 in time to be legally eligibile to run, recently told me.
Since announcing his bid last year against incumbent Democratic Congressman Donald Norcross, Law has grown a powerful grassroots campaign and claimed that at one point he even walked 100 miles in a week, having gone door to door in all 52 towns of New Jersey's first district.
What drove this finance graduate from New York University Stern to get involved in politics in the first place, you ask?
Complaining.
"Some friends and I were sitting around on the couch talking about politics and things we didn't like," Law explained. "And I said, you know instead of complaining about this why don't we do something about it?"
From there Law and his friends created a website, fleshed out policy positions and printed up some fliers, all with a campaign message that politics is about people. From that humble start, his campaign has grown to a team of over 100 volunteers that he says have knocked on 30,000 doors and made nearly as many phone calls.
Even bestselling author and self-help guru Marianne Williamson came out in support of Law, having joined him on stage at a campaign event last December.
If he wins his district's seat, Law, a self-described progressive Democrat, would be the first millennial in Congress. That means he'd be more than just a voice of the people of New Jersey—he'd be the voice of a generation.
"If we're not okay with what's going on, then we need to step forward and do something about it. We have a responsibility to lead and to touch our democracy," Law said.
When it came to his politics, I couldn't have disagreed with Law more. However, I did appreciate how focused he was on caring first about people and then about policy.
But still, some of Law's solutions and priorities gave me pause.
Like when I asked him what he feels the most pressing issue facing our country is right now he told me he considered it to be campaign finance reform.
I had expected to hear something like terrorism on the home front, the next pending economic collapse, or heaven forbid, securing our borders. Law admitted that it wasn't the "sexy answer" and went on to explain that he believed before we could effectively govern solutions for our biggest problems, we would first need to ensure that the will of the people would be represented and not the will of special interest.
Important issue to address? Absolutely. At the top of the list? Not in my book.
Of course, that was just one of his policy positions. The rest can be found here.
But before we start complaining about his progressive ideology or lack of life experience, remember, at least he's doing something to try and change the system--as he see's it--for the better.
What was it we were doing to try and change things, again?
TheBlaze contributor channel supports an open discourse on a range of views. The opinions expressed in this channel are solely those of each individual author.