Elizabeth Hasselbeck, in a tearful, rather over-the-top love fest with her co-anchors, announced last week on Fox and Friends that she is leaving the network. She has a better job offer: CBO, or Chief Breakfast Officer, for her kids.
She said, "This is a time in our life where it's important for mom to be home during breakfast."
You can convince me there's a gender pay gap if you can point to the man who has made such a statement. Go on. I'm waiting.
WASHINGTON, DC - APRIL 08: U.S. President Barack Obama is flanked by Lilly Ledbetter (L) and other women while signing an executive order banning federal contractors from retaliating against employees during an event in the East Room of the White House in honor of 'Equal Pay Day' on April 8, 2014 in Washington, DC. President Obama announced that his administration will strengthen enforcement of equal pay laws for women. Mark Wilson/Getty Images
Then, she went on (and on) about how difficult the decision was. (I have nothing against her or the decision; I just don't like tearful love-fests on national television.) She obviously felt painfully torn between her children and her job at Fox, which she described as "the best work experience" of her entire life.
I'm still waiting. Have you found the man who has struggled with such an agonizing decision?
She seemed to reinforce and reassure herself about the decision by saying, "I feel the peace of God about this decision" and "I know [cue tearfulness] this is the right decision."
There is no doubt among the rest of us working mothers that she will second-guess that decision for a long time to come. Most of us have second-guessed ourselves even if we don't have the luxury of staying home full-time. Every minute we spend doing something else is a minute less we have to be with our kids; a minute less to love them, guide them, encourage them, reprove them. I don't think I'm exaggerating to suggest that we yearn to be with our children as much as they yearn to be with us.
Now. Back to all those examples of men who have to pray (and pray and pray, I'm sure) about the decision to put work on hold for the sake of the kids. I'm not saying there aren't any, but men who decide to put work on hold for their kids are as rare as the Dodo bird.
The gender pay gap is based on the maddeningly ludicrous assumption that men and women are the same. It is based as well on the maddeningly false declaration that men and women do exactly the same work — same hours, same demands, same requirements for travel, same uninterrupted decades of career advancement, not to mention same length and cost of education to prepare for career.
What is maddeningly not acknowledged is the gender pay disparity — or lack thereof — in numerous professional fields. Women who commit to the same hours, same job rigor, same education length and costs, and same training requirements as men make as much as their male counterparts. Sometimes more.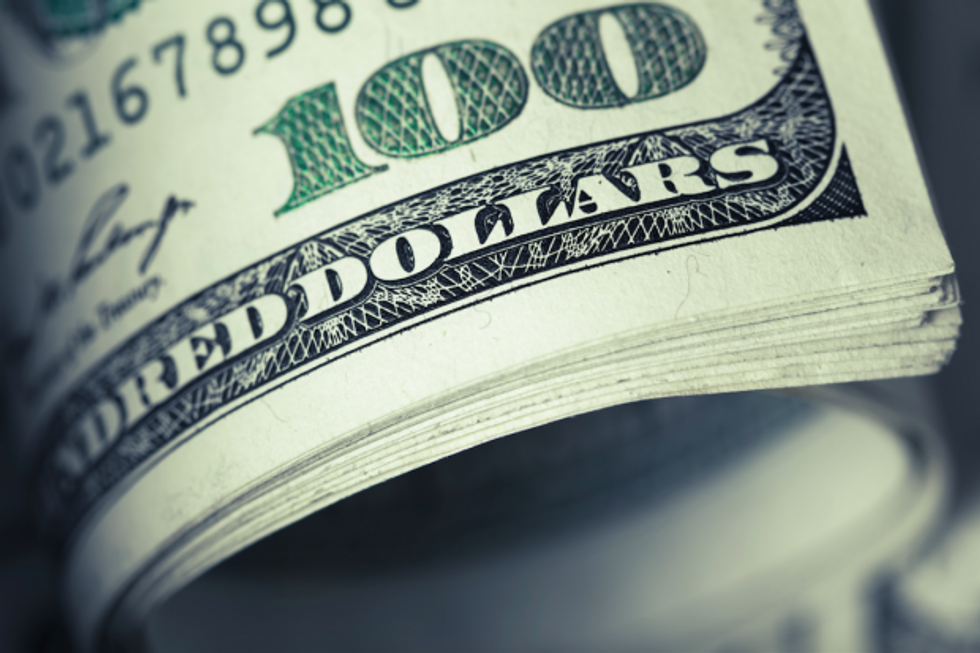 Photo credit: Shuttershock
Women overwhelmingly take less demanding jobs with fewer hours so that, as Hasselbeck put it, they can honor, "My kids get the best of me, not the rest of me." And, like Hasselbeck, we often take what can be extended breaks from our careers to focus on our children at critical times in their lives.
No amount of legislation and no president of the United States can change the fundamental biological, physiological, emotional need women have to be with their children.
In what galaxy are jobs that require fewer hours, less stress, and less education paid the same as jobs that require a 70-hour work week and a graduate degree? In the galaxy of repeat-a-lie-often-enough-and-people-will-believe-it. In the universe of whip-people-into-a-frenzy-and-manipulate-their-vote.
Twenty-first Century Women don't fall for this malarkey, I'm proud to say. We're the first ones to demand that we all be paid the same for equal work — yes, I said equal— work. If we're the ones who spent an extra two years in school and now work a 70 hour work week, we don't want anyone with less investment to make as much as we do. Go 21st Century Women!
To the rest of you, get over the gender pay gap already.
–
TheBlaze contributor channel supports an open discourse on a range of views. The opinions expressed in this channel are solely those of each individual author.