Next, lawmakers in Colorado sought to regulate yoga instructors.
Now, regulators and politicians in states are seeking to ban natural pain relievers.
As millions of Whole Foods-adoring, health-conscious Americans seek more natural ways to relive their aches and pains, they are reaching for more supplements.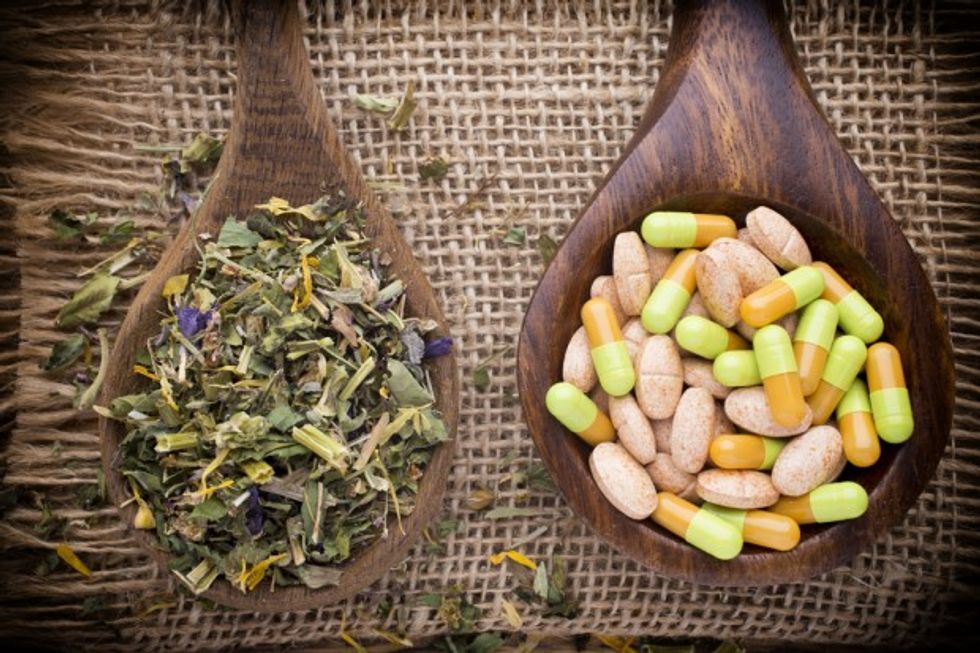 Photo Credit: Shutterstock
One such plant-based supplement is Kratom (also known by its scientific name Mitragyna), a plant that is part of the coffee family (Rubiaceae) and has been used as a natural pain reliever in Southeast Asia for hundreds of years. It is used safely today by millions of Americans.
Similar to how an aspirin or ibuprofen works, Kratom serves as an analgesic that blocks pain receptors. It comes in tea form or in capsule supplement form.
The plant is shown to be nearly revolutionary in helping U.S. troops with chronic pain and PTSD.
It also aids aging Baby Boomers who suffer from arthritis, osteoarthritis, and other chronic pain.
At a time when the government is taking over your health care with Obamacare, it seems to be attempting, through overregulation, to force your hands off of your ability to choose alternatives as well.
The government overreach comes at an odd time as Americans are proactively trying alternative remedies such as acupuncture, massage, herbal supplements, and homeopathy in order to live with fewer chemicals and side effects that often come from prescription drugs or over-the-counter treatments.
At the center of the public debate is a concern that the remedy will be abused. Just as cough syrup is abused among teens who make "sizzurp" to mimic high-profile rap stars, drug dealers in the U.S. have figured out how to corrupt, or adulterate, the Kratom plant by spiking the herb with other chemicals in order to give teens a high.
However, banning Kratom would be just as silly as banning fruit soda or children's cough syrup, the two key ingredients in sizzurp. It would do little to prevent those who are intent on abusing it, and in the process a ban would hurt millions of chronic pain sufferers.
In fact, if regulators ban Kratom they might as well ban Tylenol; after all, Tylenol has a much higher rate of misuse or overdose. Tylenol reportedly sends 56,000 people to hospitals each year.
Although regulators may be well-intentioned, they are misguided. In public debates, lawmakers have gone so far as to erroneously cite that the plant-based remedy is on the Drug Enforcement Administration'sList of Chemicals of Concern; it is not.
Media also seem to be motivated to provide sensational media coverage, alarming suburban soccer moms who are already on the lookout for the next chemical substance that might corrupt their teens at school.
But as 23 states have recently deregulated substances like medical marijuana in order to provide pain relief to the masses, it makes little sense for regulators to now increase regulations on an all-natural, botanical supplement that has been successfully used with little to no side effects in other countries for hundreds of years.
The effort to ban the supplement is just the latest in a line of lawfully-made products - including guns, sodas, junk food, and yoga classes - that the government is itching to get their hands on.
That's just wrong.
If a natural remedy can provide valuable pain relief to our troops and to our aging parents, then our government should not stand in the way.
–
TheBlaze contributor channel supports an open discourse on a range of views. The opinions expressed in this channel are solely those of each individual author.