Anyone who has ever been a participant on a successful team knows how it feels when a project is finished and a job well-done is met with cheers from an admiring crowd and accolades are poured out from a pleased boss.
Many proficient business people who strive to be the best, dream perhaps literally, of standing before an auditorium filled to capacity with eager conference attendees chanting in unison "We're number one. We're number one," as the leader in charge rattles off all the accomplishments the hardworking group of individuals has achieved because of his or her awesome leadership qualities!
California has realized that dream of being number one for the 11th straight year! It's a dream come true and the envy of any governor worth his or her salt. Or is it?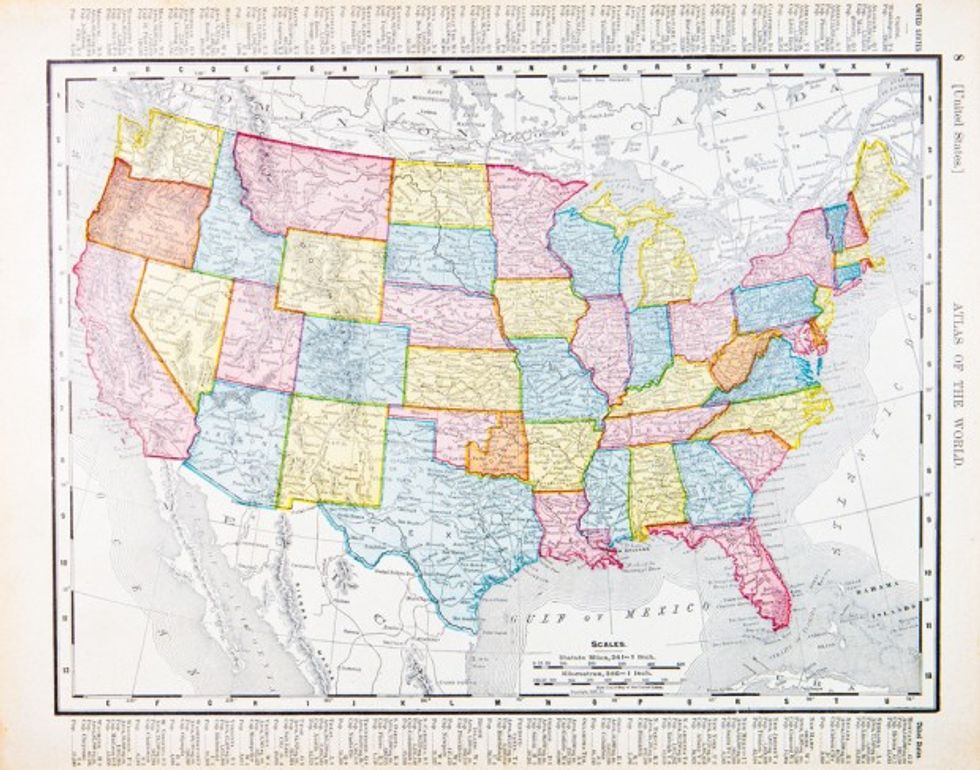 Photo Credit: Shutterstock
The ChiefExecutive.net survey of 500 CEOs from all across America, once again voted California the worst state to do business in. It's an "honor" that the CEOs have bestowed on the golden state for 11 years in a row.
You have to work really hard to achieve that title for that many years. New York came in second to last.
The CEOs based their decision on state and local government officials' negative attitudes toward business. CEOs found it almost impossible to logically do business in California since the state's "capricious" regulatory system was a "job killer," especially for "smaller firms that are the least able to bear the costs."
That's good news for states like Texas and Florida who continue to lead the nation in knowing how to attract businesses to their states.
Texas held the number one position again this year for the 10th straight year with Florida holding steady in the number two position.
Texas reportedly, since the beginning of the Great Financial Crisis in December 2007, gained 1.2 million net jobs while "only 700,000 net jobs were created in the other 49 states combined."
California are you listening?
Florida, however, overtook Texas when it comes to "quality of living." Quality of living factors include the excellence of public education, health, cost of living, crime and housing affordability.
Florida Gov. Rick Scott boasts that Florida has learned to tell its story better than Texas and has cut taxes "25 times –about $4 million," as reasons for attaining the quality of living nod from the CEOs.
Florida persists in its efforts to try and nudge Texas out of the number one spot due to what Scott calls the "flywheel effect." The "flywheel effect" entices big name companies like Hertz, Amazon, Deutsche Bank and Verizon to move to Florida and add jobs, which in turn causes other companies to take notice of Florida.
Texas may need to continue to look over its shoulder to make sure that Florida doesn't move into first place, but Texas can sleep easy knowing that California will always be on the bottom as long as its current Democratic progressives are in control of the state's leadership.
Although, California's Gov. Jerry Brown maintains a budget surplus, the state continues to have the highest personal income tax rates and has a top marginal tax rate of 33 percent which is the third-highest tax rate in the industrialized world, behind only Denmark and France.
The CEOs indicate that California "creates a bias against savings, slow economic growth and harms competitiveness."
Any state that puts a smelt fish before the well-being of its thirsty citizens, fails to build reservoirs and desalination plants when it knows that a drought is likely and instead authorizes the building of an expensive bullet train that no one wants, can't be all that business savvy.
The only thing keeps California from falling below the rank of number 50 is the fact that there are only 50 states.
The beautiful landscape of the state and the climate most likely keep big name companies like Google, Apple, Cisco and Intel planted firmly within the state, at least for now.
However, that wasn't enough to keep CKE Restaurants, owner of Carl's Jr., from moving out of Carpinteria, California. CKE has its sights set on opening 300 restaurants in Texas, but no intentions of opening any new restaurants in California.
Apparently, taking 60-63 days to get permits in Texas as opposed to 280 in California didn't seem like a good business decision to CKE's chief executive, despite the idealic scenery.
If the progressives' climate change theory should ever come true and change California's mild climate to a cold, blistery state, then perhaps California will lose the rest of its businesses.
This may finally make California realize that it must change how it does business, especially if it ever hopes to wrestle away the number one ranking from Texas as the best state in which to do business.
Somehow, though, I don't think Texas is too worried.
–
TheBlaze contributor channel supports an open discourse on a range of views. The opinions expressed in this channel are solely those of each individual author.