When I was in high school I had a teacher, Mrs. Dorn, who provided one of the most impactful lessons of my life – I think about it often even though it's been years… eh hem, decades.
Mrs. Dorn walked to the front of the class on the first day back from Christmas break, mint-green grade book in hand. She opened up the grade book and showed us what was inside.
Only our names were written in her neat teacher cursive on the left side of the page. All the other space was completely blank.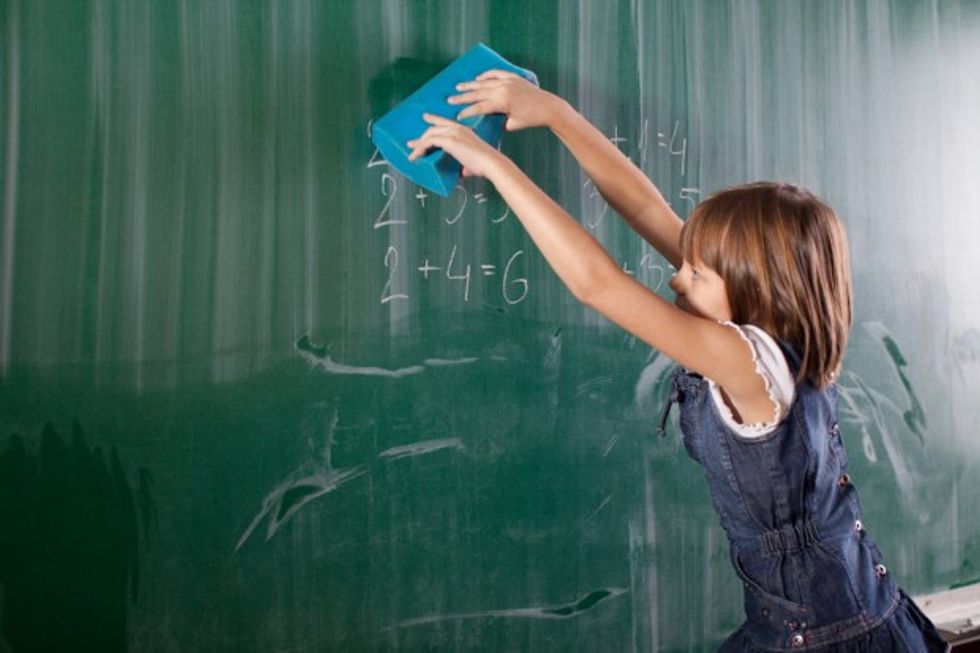 Shutterstock
As she held up the grade book she said, "This is a new year; a clean slate. The student you were last year doesn't matter. You choose how this blank page will be filled in."
Two things captivated me by Mrs. Dorn's lesson. First, it was truth. It sounds simple, but truth that brings clarity and freedom is, well, captivating. Second, I realized how much I tend to fill in blank pages with history, reputation and precedent. I fall back into old habits. That sin that won't unclench me. That hurtful "truth" someone spoke over me. Whatever it is, I tend to see shadow writing on pages that are clean and free.
But no. This is a New Year; a clean slate. The parent, spouse, friend, neighbor, employee, employer you and I were last year doesn't matter. We can choose how 2016 will be filled in.
I'm not talking about willing yourself to change. Nor is this a become-the-best-you or do-it-yourself self-improvement project. No, your newness is not an effort exerted by you but a gift from God, a work of the Holy Spirit from start to finish. You need only be open to His prompting.
And while this is a truth for all people, I think it's worth underscoring for parents. We have so much at stake as we raise our children and we are going to make mistakes. But God's Word is full of promises of newness – and His newness (and grace) covers our mistakes.
When God speaks of "new" in the Bible, He isn't referring to something that is refurbished, remodeled or given a new coat of paint. Instead, He is referring to a complete remaking. Look at some of the verses using the word "new":
"Therefore, if anyone is in Christ, he is a newcreation; old things have passed away; behold, all things have become new." (2 Corinthians 5:17)
"Because of the Lord's great love, we are not consumed, for his compassions never fail. They are new every morning." (Lamentations 3:22-23)
"This cup is the new covenant in my blood, which is poured out for you." (Luke 22:20)
"A new command I give you: Love one another…. By this all men will know you are my disciples if you love one another." (John 13:34)
"Do not conform any longer to the pattern of this world, but be transformed by the renewing of your mind. Then you will be able to test and approve what God's will is – His good, pleasing and perfect will." (Romans 12:2)
Even in the last book of the Bible, Revelation, in what should be the end of the story, God promises a new heaven and a new earth – not improved – but new.
With this New Year comes a clean slate that we can choose to fill in differently than any previous year. We are not bound by habits, reputation or history. We are bound only to Him and He has promised to make all things new. I challenge you to lean into Him, pray, read the Bible and ask Him to govern each of the days He has allotted to you in 2016.
–
TheBlaze contributor channel supports an open discourse on a range of views. The opinions expressed in this channel are solely those of each individual author.