"If you remember, many years ago, Cuba, Fidel Castro emptied his jails and sent them to us. Well, in a much more sophisticated way, that's what Mexico is doing also at the border so -- because they don't want the cost. The cost is tremendous." Donald Trump July 16, 2015.
In fact the relative few criminals Castro sent over during the Mariel boatlift can't begin to compare with those he's been sending over recently. In fact Castro's "sophistication" at fleecing U.S. taxpayers with his fiefdom's criminals compares to Mexico's about like Trump's campaign compares to Huckabee's.
Sure, room and board at San Quentin runs pretty high. But Castro's much too sharp to send us nickel and dime street punks nowadays, or even Tony Montanas. To wit:
"A Miami man, [Eduardo Perez] has been arrested in an unprecedented money-laundering case that alleges some part of $238 million gained from Medicare fraud was secretly pumped into the Cuban banking system."

"Medicare fraud alone accounts for more than $2 billion in stolen funds every year in South Florida. Investigators, prosecutors and members of Congress have speculated that the Cuban government may be behind the Medicare fraud scheme."

"The massive money laundering operation, as described by a federal prosecutor, was unprecedented because it marked the first U.S. case connecting South Florida's Medicare rackets to Cuba's national bank."
In Miami-Dade County, where 24 percent of the population was born in Cuba, immigrants from the island account for 73 percent of arrests for health care fraud; 72 percent of arrests for cargo theft; 59 percent of arrests for marijuana trafficking; and half the arrests for credit-card and insurance fraud. Among Cuban-born defendants sentenced to federal prison for these crimes, two out of three are still Cuban citizens.
Given all the recent touchy-feeliness about Cuba by President Barack Obama's spokespersons and the mainstream media (but I repeat myself) the media spotlight hasn't much focused on this Castroite racket. But when you get a minute, I invite you to peruse and follow the above links (from more regional sources) documenting the sophisticated theft of billions from U.S taxpayers by Castro.
In this Aug. 24, 1994 file photo, Cuban refugees stranded on a makeshift raft float in the open sea about halfway between Key West, Fla., and Cuba, as the exodus from their homeland continues despite a reversal in U.S. immigration policy. Cuba will celebrate on Jan. 1, 2009 the 50th anniversary of the triumph of the revolution. (AP Photo/Hans Deryk, File)
Promptly upon taking office President Obama opened the travel and remittance floodgates from the U.S. to Castro's family fiefdom. On top of more money now gushing (perfectly legally) from the U.S. to Castro's terror-sponsoring fiefdom than used to flow there from their Soviet patrons, the above items showcase another and much more "interesting" dimension to this largesse from the U.S. taxpayer to the Stalinists who craved to nuke them.
No, these aren't your run of the mill Pancho Villas or Tony Montana's. All the evidence point to these criminals working on behalf of Castro's Stalinist regime, who gets a healthy cut of their depredations on us.
Say what you want about Tony "Say hello to my little friend!" Montana. At least he reinvested his profits here in the good 'ole USA—as did Vito and Michael Corleone, and even Tattaglia, "Pimp" though he was.
Can't say that about the criminals Castro sends to us lately. More than pirates, these are privateers: They have a commission from Castro's Stalinist/kleptocratic regime, who gets a cut of their booty, at the expense of the U.S. taxpayer.
But Castro much improves on Queen Elizabeth's racket with Sir Francis "Errol Flynn" Drake or Oliver Cromwell's with Captain Henry "Johnny Depp" Morgan. Castro gets a much bigger piece of the action from what Cubans like Eduardo Perez pirate from U.S. taxpayers (those evil Yankee imperialists,) than Queen Elizabeth and Oliver Cromwell got from what Sir Francis Drake and Henry Morgan stole from the Spanish, (those evil Papists.)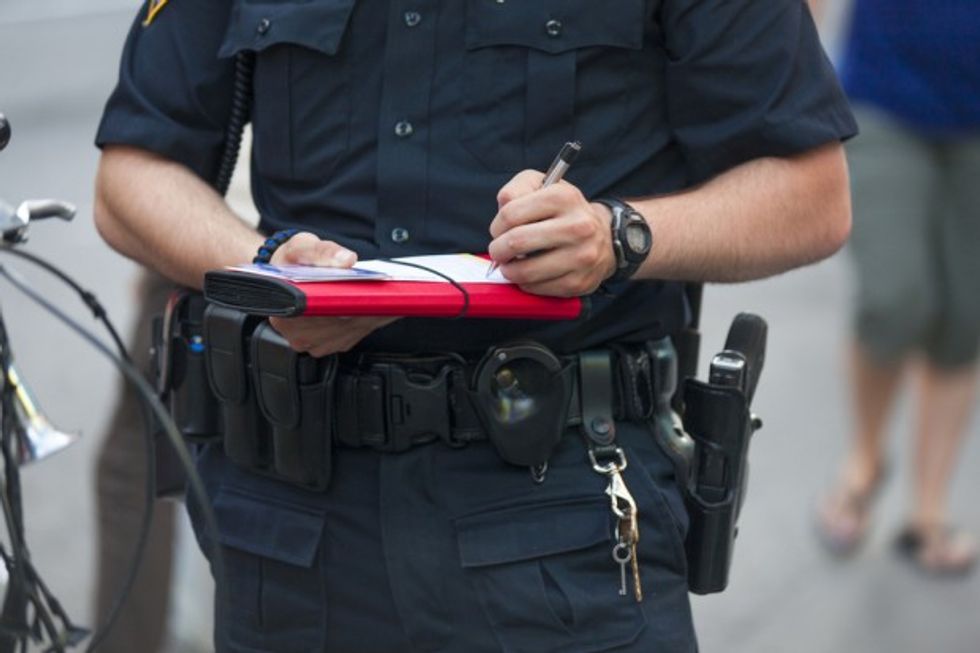 (Photo credit: Shutterstock)
Above I mentioned that much of the U.S. to Cuba cash gusher is perfectly legal: remittances and travel expenses. This does not mean that it isn't on the dime of the taxpayer.
You see, the U.S. issues 20,000 visas to Cubans annually. And amazingly (except to everyone familiar with Castroism) the Castro regime is in charge of which Cubans get them. So Castro's apparatchiks make sure to issue the exit permits to the type of "refugee" who will get to the U.S. via comfy commercial flight and immediately start sending a portion of his U.S. refugee welfare benefits back to his family in Cuba, where the regime promptly skims off 20 percent in various "transaction fees."
Then the "refugee's" family spends the rest in regime-owned stores or deposits it in the regime's Central Bank, between the "refugee's" frequent visits back to Cuba on the HUGE Obama-opened "family-travel" loophole. On these frequent visits the "refugee" spends most of the rest of his U.S. welfare benefits.
In brief the U.S. is issuing refugee visas to Cubans who the Castro regime makes sure aren't political refugees by any stretch of the term. Then the U.S. pays these de-facto regime-collaborators "refugee" welfare benefits which mostly benefit the Stalinist regime. The entire time these "refugees" are automatically on the fast track to U.S. citizenship.
Something tells me that when Dwight Eisenhower signed the Refugee Relief Act in 1953 to aid Iron Curtain refugees, the Castroite racket isn't exactly what he had in mind. Those Cold War refugees, by the way, were thoroughly screened for criminal backgrounds.
"But Humberto!" some say. "This is the very type of problem that "normal" relations with Cuba will now allow us to solve, in a mature, peaceful and properly diplomatic manner, whereas before."
HA! If you think the Castro family regards this "normalization" as a capitulation to the Yankees that will better leverage U.S. diplomacy I suggest you apply for employment as an "intelligence analyst" at the CIA. Chances are their cunning on Castroism still prevails. Examples:
"Fidel Castro is not only NOT a communist –he's a strong ANTI-Communist fighter. He's ready to help us in the hemisphere's anti-communist fight and we should share our intelligence with him. ("CIA Cuba expert" Frank Bender, April 1959)
–
TheBlaze contributor channel supports an open discourse on a range of views. The opinions expressed in this channel are solely those of each individual author.