Christmas is a wonderful time of giving. It's the one time of year we go out of our way to show gratitude for all we have by giving to others.
Our family has participated in many giving opportunities over the years and we always keep extra change to drop in the bright red Salvation Army bucket. It is very rare that we have the opportunity to directly interact with the recipients of our gifts. This year, however, we were blessed with such an opportunity when I met Gwen Easter, the founder of Safe Haven Community Center in Omaha, Nebraska.
Salvation Army bell ringer volunteers William Schmidt (L), who is on his 20th year volunteering, and his grandson Bubba Wellens (R) ring their bells hoping for a donation into a kettle is made outside a Giant grocery store November 24, 2012, in Clifton, Virgina. Salvation Army volunteers traditionally are seen collecting donations from holiday shopper for the needy between Thanksgiving and Christmas. Schmidt says he does it, 'to teach others the joy of giving'. Credit: AFP/Getty Images 
I first met Gwen at a woman's meeting through a mutual friend and was immediately impressed with her. Her story is one of those great stories of love, commitment and perseverance that rekindle your hope for humanity and vision of a better world. Maybe it's just because I met Gwen at Christmastime or the fact that two days earlier I watched "It's A Wonderful Life," but her story sure sounded a lot like George Baily's—Mr. Potter and all.
Gwen grew up in North Omaha in a low-income neighborhood. The house she lives in today is just blocks from where she grew up. Though North Omaha has had its share of crime, drugs, and gangs, Gwen remembers a time when it wasn't like that. As Gwen grew up and witnessed the disintegration of her community she was moved to action. In 1998 she became an Americorps Vista volunteer tutoring children. Her volunteer work led her to begin hosting Safe Night Youth Rallies bringing families together in parks and indoor facilities for a safe night of fun, music, and activities; encouraging parents and youth to put God first in their lives and leave drugs, alcohol and destructive lifestyles behind.
Through her Safe Night events, Gwen began to see the many needs of the families in Omaha and sought ways to meet those needs. She started an early childhood preschool program and created curriculum to help prepare the children for kindergarten. Her KIDS CAN READ! Reading Tutorial Academy offered tutoring services to low-income children with dyslexia and other learning disabilities. Gwen was recently recognized by Nebraska Governor Pete Rickets for her outstanding work helping dyslexia students in her community.
Gwen didn't just help children. She had a desire to lift and support the entire family.
She had several ideas to do so but lacked the space, so Gwen began praying, asking God to provide her find a building big enough to house all her programs. God answered her prayers in 2001 when she came upon a house that seemed perfect. The woman on the porch invited her in and Gwen knew it was what she was looking for. A year later the house was hers and she opened her home to the community—literally.
Gwen's home is shared between her daycare, and her non-profit organization, Safe Haven Community Center. Each floor has a designated purpose housing youth and adult GED and ESL classes, a daycare and reading center, Home Intervention Referral Services Center and the tiny two room apartment where Gwen lives.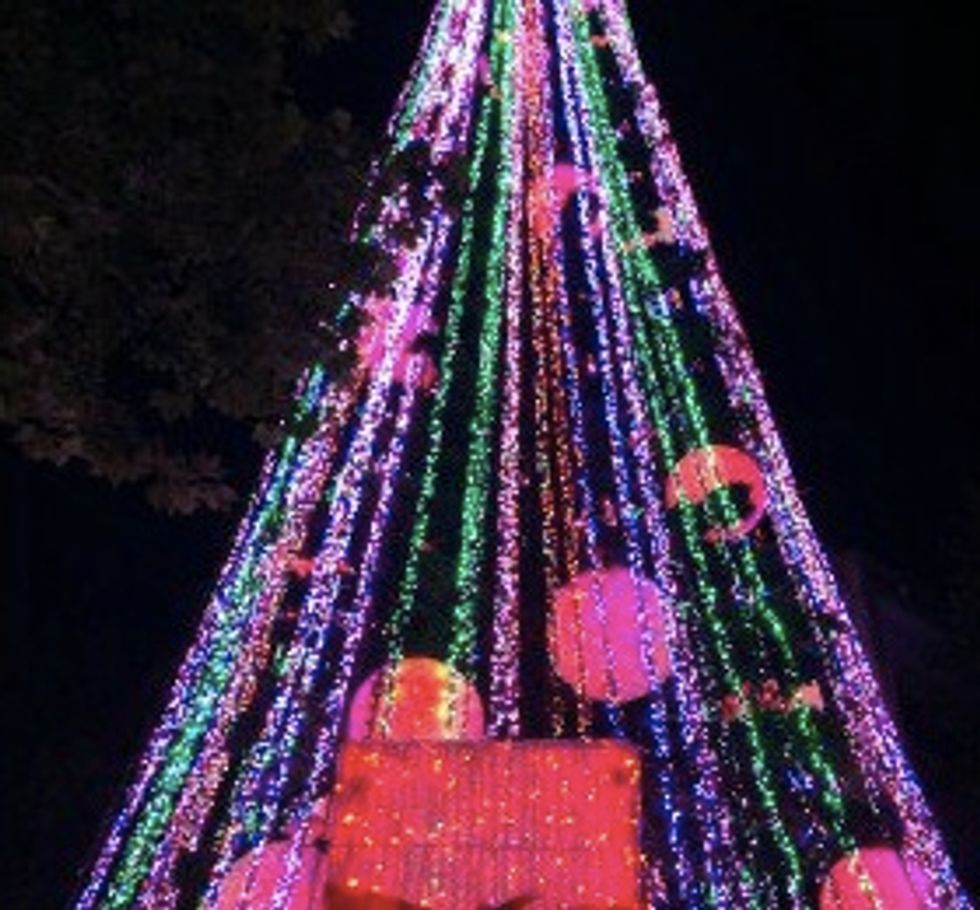 For 15 years she has been serving her community from that little apartment—sharing her home with the community and loving what she does. In her 16 years of volunteering for her non-profit agency, Gwen rarely received pay for her time or work and she never used the donations she received to cover her mortgage because she felt since it was her home, it was her responsibility. Gwen used the income from her daycare to pay for the house and all the donations she received went to service her non-profit programs.
It all worked out fine until three years ago when Gwen's mortgage company sold her loan and the new company began back-tracking her payments. Her daycare still kept things afloat but as Educare—a public school daycare partnership—moved into her neighborhood, things became difficult. One hundred and fifteen daycares closed in North Omaha over the last three years but Gwen held on. After three years of doing everything she could stay afloat, Gwen is now facing the very real possibility of losing her home. With no home, there is no Safe Haven Community Center.
"I've never tried to make this about money," says Gwen, "I wasn't looking for anything from our families. I just wanted them to do well with their kids and have a good life. If we could help them by giving them skills, job training, work experience, or the GED program we did that. If we could help them get housing, we did that. It was all about helping families."
I can attest to Gwen's character. Her compassion and desire is real. This year she wasn't sure she would have a Thanksgiving but spent all her time making sure the struggling families in her community did.
Gwen took me on a tour of her community center and I was amazed at all she was able to fit in her house and the amount of time and thought she has put into everything she does. She has had an incredible team of teachers and volunteers to help over the years and Gwen is always quick to let people know she didn't do this alone. The house has gotten a little worn over the last couple of years as she's had to let staff go but it is clearly full of love.
After going through the numbers with Gwen, it came down to $2400.00. That's all she needs to keep her home. I wanted to write a check right then and wished with all my heart I had the funds to do so. But I knew there must be something I could do. Then the idea came to me. The yard was full of leaves and there was no one to rake them. So I drove home, piled my family and a bunch of rakes in the van and we spent two wonderful hours raking and bagging the leaves at Safe Haven Community Center.
As we raked the leaves my son noticed one of the windows was broken and suggested one of our friends who installs windows might be able to fix it. Suddenly the end of "It's A Wonderful Life" came to my mind, where everyone in Bedford Falls comes to the aid and support of George Baily who had given so much to his community. What if we did that? Painters, carpenters, contractors, people from all over the community pitching in to give back to Gwendolyn Easter, a woman who has given so much to her community and never expected anything in return.
Campaign Solutions has set up a non-profit donation page for Save Haven Community Center if you'd like to help Gwen keep her home. If you live in the Omaha area and would like to volunteer your time, skills or talents, just stop by or give Gwen a call. She'd love to hear from you. For those of you outside of Omaha, I encourage you find out who the Gwen Easters are in your community and what you can do to help them.
This year our family bought gifts for veterans in a homeless shelter, dropped coins in red buckets all over Omaha and adopted a child on an angel tree. They were all great opportunities to share the power of Christmas. But the most significant thing we did was spend a cold winter day raking the leaves of an amazing woman's house and wishing we could do more.
Kimberly Fletcher is the author of WOMEN: America's Last Best Hope and the president and founder of HomeMakers for America Inc. The views in this article are solely of the author and not representative of HomeMakers for America Inc. Follow Kimberly on Facebook and Twitter @proudhomemaker
–
TheBlaze contributor channel supports an open discourse on a range of views. The opinions expressed in this channel are solely those of each individual author.