By Michael Harrington
This election season is going to have profound effects upon our nation. It is unlike any election in modern history. On one side you have a serial liar who sells power at any cost and will destroy America as we know it. Then there is Hillary Clinton. Even the Libertarian candidate is an addition to the social experiment on which leftist will control our nation.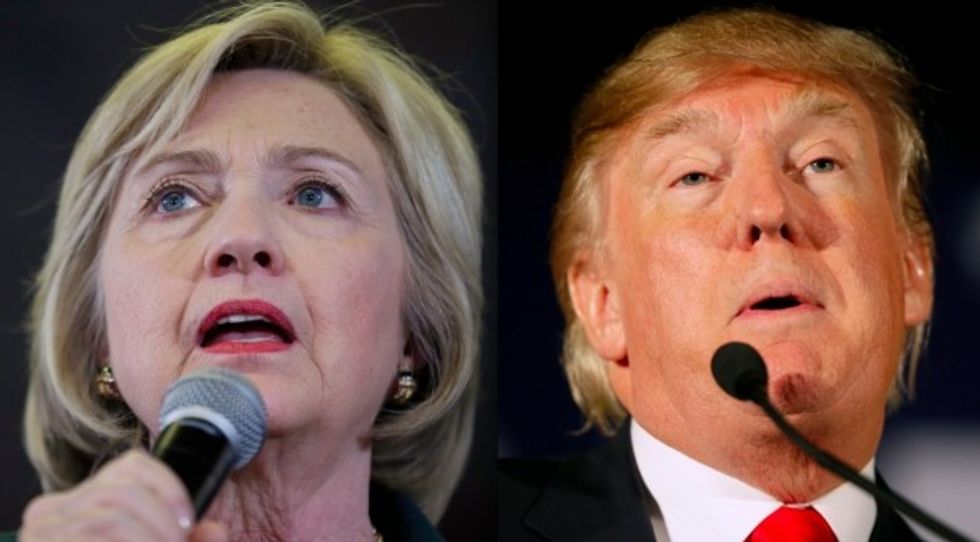 From left, Democratic presidential candidate Hillary Clinton and Republican candidate Donald Trump. (AP Photos)
Since the #NeverTrump in me is so strong, and since it seems so strong in others, I presume Clinton will win. In fact, as a former opposition researcher on Trump, I know she will win because his baggage is far worse than her considerable issues. For instance, both of them supported President Obama's gun control efforts. So either way we go downhill from here.
Clinton will be the third term for Obama in terms of guns. Currently she campaigns to the left of Sen. Bernie Sanders on gun control. We can certainly expect new executive orders and regulations from various agencies.
If she gains part of Congress, it will get worse as she will try to force laws through that will effect our rights quickly such as taxes on ammunition, smart stamps on ammunition and other measures designed to make gun ownership painful.
If she takes the Senate, a very likely possibility, she can ram through Supreme Court Justices who would nullify our gun rights as much as they think they can get away with. The Second Amendment could effectively die with the wrong Supreme Court justices.
They might start slow, such as using mental health issues as a means to restrict gun rights, slowly working up to a point where our rights are handcuffed to the nation state, to be given only if a bureaucrat is willing.
Thus we must fight for control of the Senate, we must keep a safe padding because of traitors like Sens. John McCain and Mitch McConnell, we must fight to actually win seats at the table.
Enter Sen. Ron Wyden (D-Ore.). Wyden thinks suing gun manufacturers is a good idea. He has sponsored or voted yes on bills to limit the number of bullets in a magazine, to require trigger locks and make private sales to be regulated like gun stores. Wyden is the Senate image of Everytown for Gun Control.
Even as far as they have sunk, the NRA rates Ron Wyden an F. Gun Owners of America, the Oregon Firearms Federation and other gun rights groups think he is a disaster for our 2nd Amendment Rights.
But the good news is, in Oregon, the Trump-supporting candidate lost and the Ted Cruz State Co-Chair, a strong conservative, won the race for the U.S. Senate nomination.
Mark Callahan has support from the Tea Party, conservatives and libertarians in Oregon. He champions gun rights. In this day of outsider candidates he is the new norm, having never held major or minor office. He expects endorsements from OFF, NRA, and GOA to name a few organizations.
Callahan is an IT Professional in the "Second Silicon Valley," he knows and understands technology and will help stop things like Net Neutrality as well as Clinton's Supreme Court justices.
We need Callahan and more like him, we need a firewall, a buffer, for the next four years until we can fight for a presidential candidate who will fight for liberty for freedom.
Oregon could be a more a possible win than most realize. We have had two problems that stopped us from winning before, money and party unity. I'm working the party unity side, we could use help on the other side.
Let's keep control of the Senate and send a strong pro-Second Amendment message by removing one of the worst of the left. Please help Mark Callahan today.
–
TheBlaze contributor channel supports an open discourse on a range of views. The opinions expressed in this channel are solely those of each individual author.