As productive as the debate on the Starbucks red cup non-issue has been, let me proclaim proudly I am not a "Starbucks Red Cup Christian."
I am, however, a Christian. Let me define this term for you – I am a follower of Jesus Christ and have accepted Him as my Savior. I started following Jesus Christ while in an abusive marriage and on the very night I contemplated suicide.
When I met Jesus, He didn't judge me when I thought He would. He didn't chastise me when I felt I deserved it. He didn't tell me to follow man-made rules and religion. He simply accepted me for who I was. The Jesus I met was not the Jesus I imagined in my mind. The Jesus I imagined was what some American Christians have made Him out to be.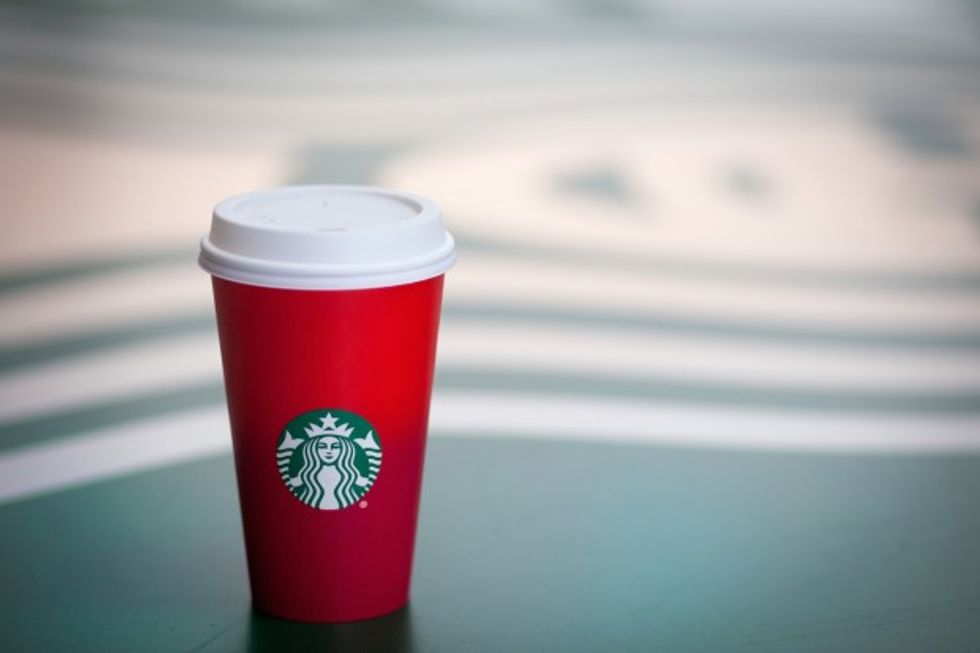 Image source: Starbucks 
I applaud the social media efforts to silence those who demand our beliefs be reflected on an inanimate object. However, fighting, no matter whose side you're on, is sending a strong message to our nation that this trivialness defines Christianity. If we all rallied together on the issues that Jesus stood for, we would see not just our nation healed of its social issues, but our world become a better place.
Since Nov. 5, 2015, while the red cup was debated and argued, the following has happened:
Now, I ask you, is this red cup argument worth it? I have no doubt that the victims mentioned in the statistics above don't have a preference on the red cup. If we look at the life of Jesus as told in the Bible, His heart was for people. His heart was to minister to those who were hurting, seek after those who were lost and reveal truth to those who were in bondage to lies. I have decided to be the kind of Christian that supports those issues. Luke 19:10 says, "For the Son of Man has come to seek and to save that which was lost."
If you have fight in you as a Christian, make sure your fight is for the things of Christ and not for the preferences of religion. If you want to cause an outcry, may it be for the victims of Islamic State who are getting slaughtered every day, the orphans waiting for adoption and for the victims of abuse.
If Jesus were alive today, He would invite Starbucks co-founder Gordon Bowker to have a red cup of coffee with Him. He would tell Gordon how much He loves him. He probably wouldn't even notice that there weren't snowflakes on His coffee cup, because His focus would be on things of eternal significance, as ours should be.
May we this holiday season go out of our way to show the company of Starbucks the love of Jesus rather than the preference of religion.
–
TheBlaze contributor channel supports an open discourse on a range of views. The opinions expressed in this channel are solely those of each individual author.