Believe it or not, a Kardashian made the headlines today. I know, I know – their names appearing in print is as common as heartburn after a heaping bowl of jalapeño chili. However, this time, I am actually pleased to see it.
Let me start by saying that I am not a Kardashian follower or groupie; I am not a hater either. I don't watch their "reality" show, which seems unreal for anybody but them, but I have caught snippets when my oldest son occasionally peruses the show.
Yes since I do keep up with the news and pop culture I can't help being aware of the tantalizing buffet of stories about the family that seem to appear at every corner. Even at the grocery store, which I seldom visit, I almost always see one of the Kardashian girls on a magazine cover at the checkout with some salacious headline. To be completely honest, I have never found them intriguing: that was until today.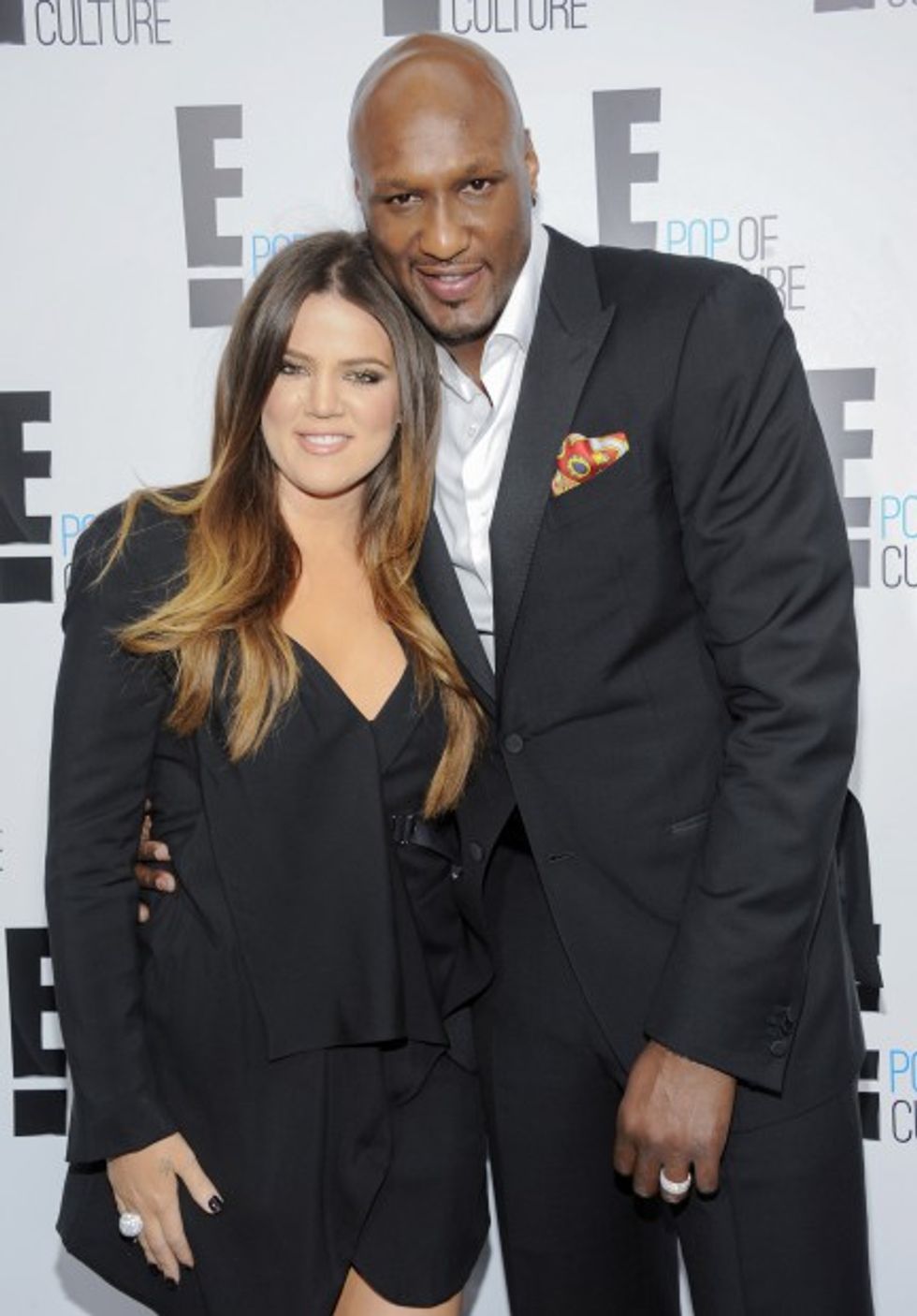 Khloe Kardashian Odom and Lamar Odom from the show "Keeping Up With The Kardashians" attend an E! Network upfront event at Gotham Hall on Monday, April 30, 2012 in New York. (AP Photo/Evan Agostini)
The latest report says that Khloe has decided to call off her divorce to NBA basketball star Lamar Odom after his recent overdose in a Nevada brothel. Although she filed in December 2013 she delayed in its pursuit in the hopes that he would go to rehab. When he didn't comply, she threw in the towel earlier this summer. Of all times that most women would have permanently run out the back door to escape, Khloe came running in the front door to rescue. For this, I applaud, respect and stand with Khloe's decision.
To me, the issue is not what Lamar doesn't deserve but rather what Khloe is willing to give. I'm sure there are many women, or even men for that matter, who will say she has every right to divorce him; I cannot disagree. However, rights are not the same thing as obligations and love can cover a multitude of sins.
Some will call Khloe crazy and echo phrases like, "I would never get back with him," but no one has the right to pass judgment on her for extending forgiveness and giving a second, third or for that matter, a 100th chance. Anytime marriages can be salvaged, restored and healed it is a great thing that benefits all of society.
Others have said Lamar is beyond being salvaged, but I don't believe this about him or anyone else.
I don't know Lamar, personally, but I do know all lives matter, and we should never bury those who are wounded. When we are in our greatest need is the time we most need others to come to our rescue.
When we are in our greatest need is the time we most need others to come to our rescue.
I actually heard someone say on the news that Lamar was a "thug" and "wasn't a good role model." Just because someone isn't a good example today doesn't mean they cannot be a great one tomorrow. Lamar may prove to be a shining example to others of how to overcome addiction and rebuild broken bridges; time will tell.
Like all of us, Lamar has potential, and he – as well as every person on this earth – deserves the dignity to be seen beyond what he is to what he can become. Lamar is blessed to have a wife who still has faith in who he can be: a vision to see in the future what has yet to be seen in the present.
We live in a society where marriage certificates seem to be autographed with erasable ink so that as soon as it's not convenient, a spouse doesn't perform as expected, or the marriage catches on fire they can run away instead of staying to fight out the flames. Yet true love is dispensed without regard to performance or merit and is given regardless or what is or isn't received.
I stand with Khloe and Lamar as well as second chances. My prayers are with them both!
–
TheBlaze contributor channel supports an open discourse on a range of views. The opinions expressed in this channel are solely those of each individual author.