So, this is apparently a thing: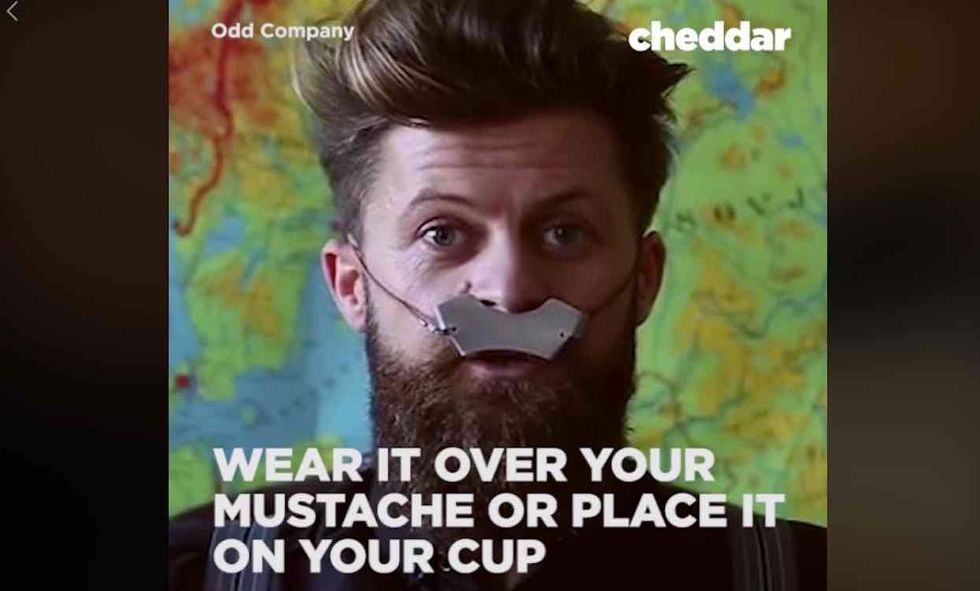 Image source: Facebook.com/cheddar screenshot
If you have facial hair, then you should be man enough to handle drinking with it. A special device to keep your 'stache clear of beer suds, coffee drink foam, or milkshake goodness is not something a real man should use.

Facial hair is a mindset — not merely a genetic feat. Having the ability to can grow beard, doesn't mean you should. You must also be able to handle the responsibility.

For more brilliance on facial hair, click here.