In the latest installment of "Louder with Crowder," BlazeTV's Steven Crowder detailed the top six reasons why CNN's Chris "Fredo" Cuomo is this month's undisputed winner of the honorary "What a Piece of Sh*t" Award.
Here's the list:
POS Reason #6: Cuomo argued that Native American activist Nathan Phillips just "wanted to diffuse the tension" by banging his drum in Covington Catholic High School student Nicholas Sandmann's face during the viral video clash in front of the Lincoln Memorial earlier this year. He also claimed that Sandmann chose to "turn it into a standoff." However, a full-length video of the incident revealed that it was Phillips who approached the students and targeted Sandmann, probably because he wore a MAGA hat.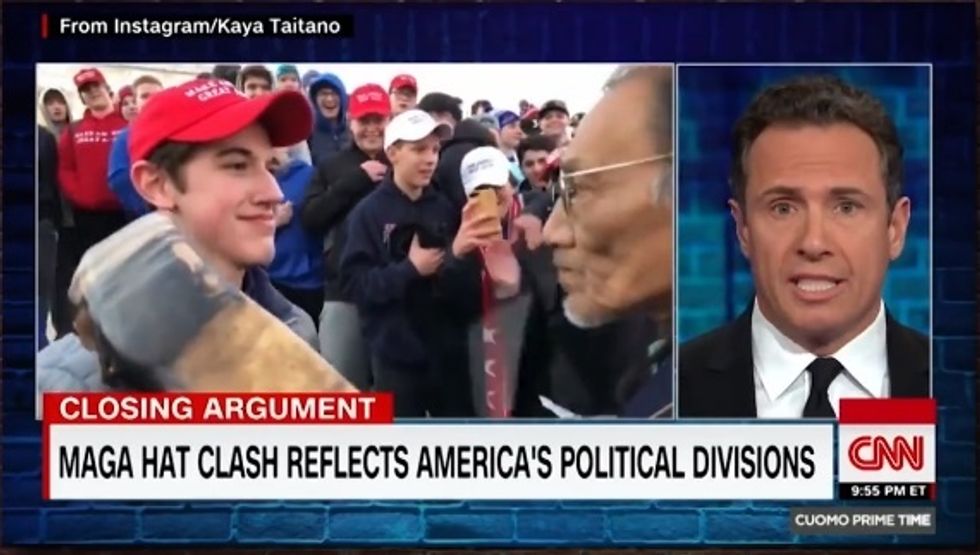 Image source: Blaze TV screenshot
POS Reason #5: Cuomo claimed that the phrase "America first" and the term "Nationalist" are "stained words" that are somehow on par with calling border facilities "concentration camps." When a guest on his show disagreed, he flatly stated, "You are wrong."
"No, I'm not wrong. You don't get to define what nationalism means for me," said the guest.
"Yes, I do," came Cuomo's "fair and unbiased" response.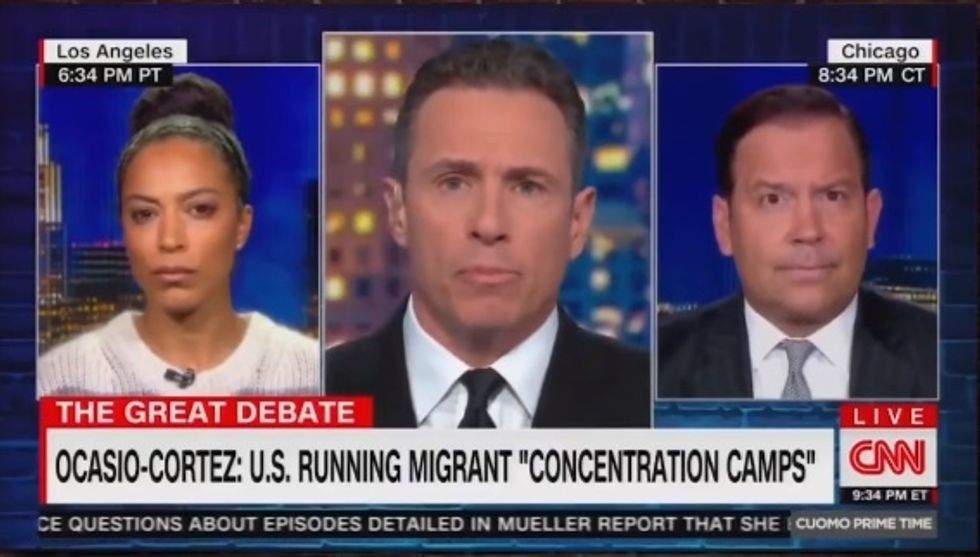 Image source: Blaze TV screenshot
POS Reason #4: Even as he took President Donald Trump's now-famous "on both sides" comment out of context, Cuomo flip-flopped and argued that Antifa is "true to a cause that is a good cause. They want social justice. They want whatever they want -- in that context." What context he was referring to, the world may never know.
He also tweeted out a meme that likened Antifa to the hero soldiers who fought during WWII's D-Day invasion. For the record, more than 9,000 Allied soldiers were killed or wounded on that day on the beaches of Normandy, France.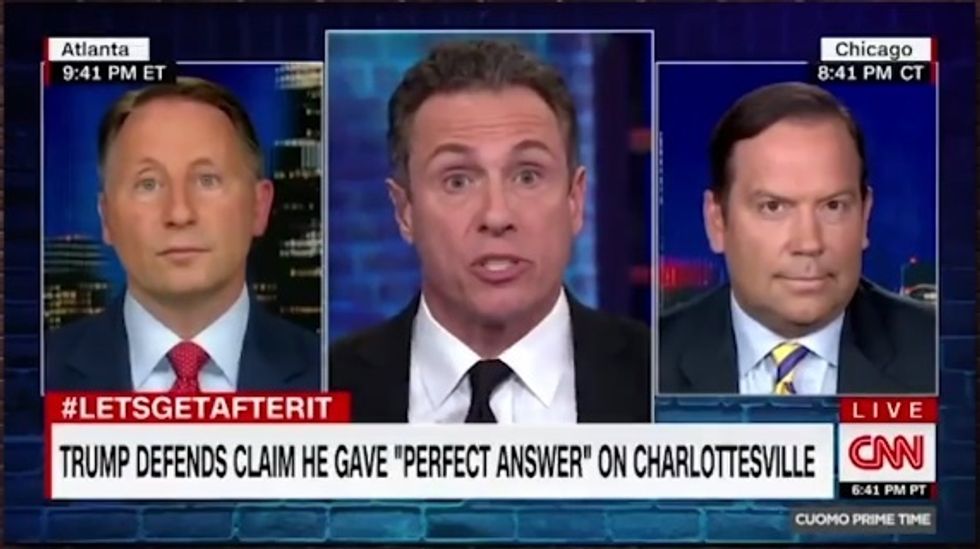 Image source: Blaze TV screenshot
POS Reason #3: Cuomo mocked the rape victim who appeared in an NRA ad to advocate her right to protect herself and her two children with a firearm.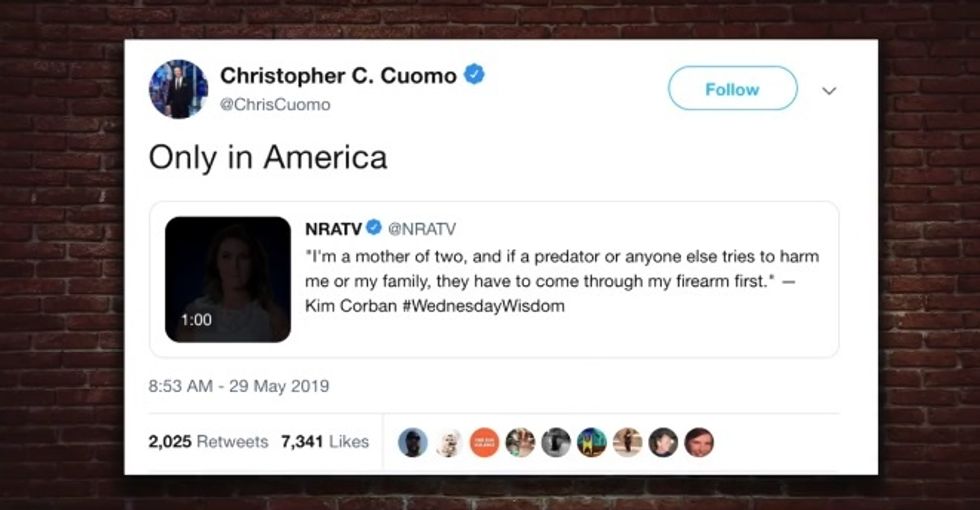 Image source: Blaze TV screenshot
POS Reason #2: Cuomo stated that offering "thoughts and prayers" is the equivalent of mocking mass murder victims. But apparently it's okay to mock rape victims on Twitter (see POS reason #3.)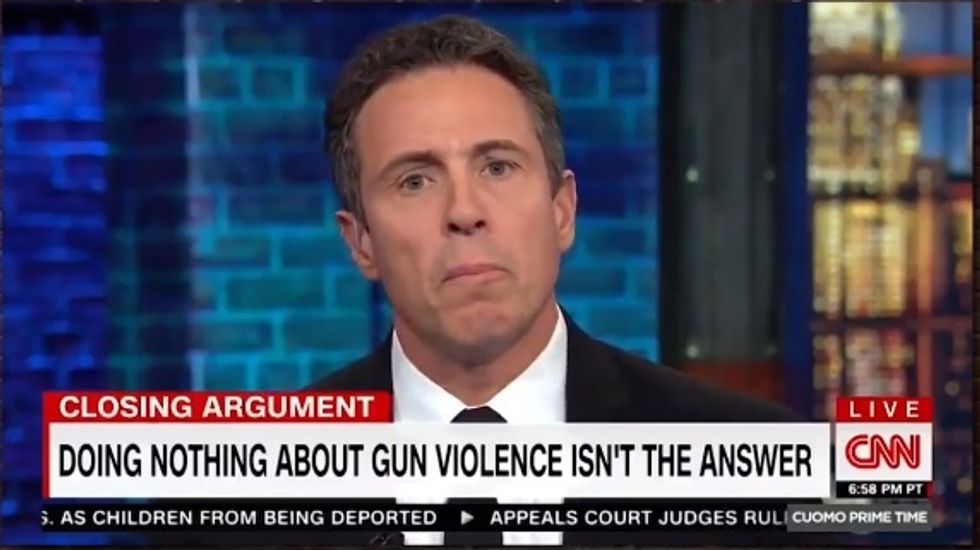 Image source: Blaze TV screenshot
POS Reason #1: Cuomo tweeted the intolerant assertion that any 12-year-old girll "who doesn't want to see a penis in the locker room" is the daughter of bigots who need to "teach tolerance."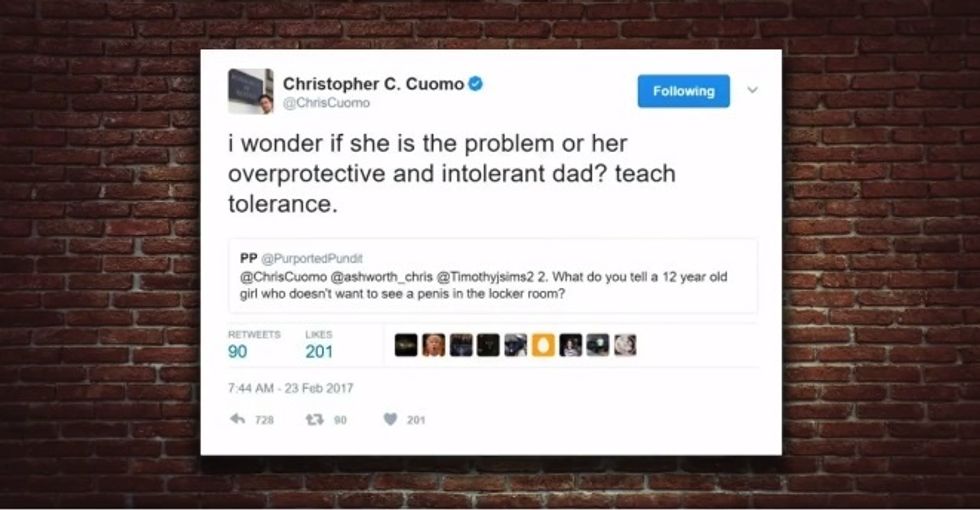 Image source: Blaze TV screenshot
Watch the video below to get the details:
Use code CROWDER to save $10 on 1-year of BlazeTV.
Want more from Steven Crowder?

To enjoy more of Steven's uncensored late-night comedy that's actually funny, subscribe to BlazeTV — the largest multiplatform network of voices who love America, defend the Constitution and live the American dream.