What may have been lost in the presidential shuffle last night was the incredible story of the San Francisco Giants winning their sixth elimination game of the baseball postseason in order to advance to the World Series. And if you missed that, you likely missed one of the most bizarre baseball plays in a long time.
While swinging at a pitch, Giants outfielder Hunter Pence broke his bat. No big deal -- it happens all the time. Until you watch in slow-mo exactly what went down. Because of the shattering bat, Pence actually hit the ball three times with one swing. Deadspin has slowed it down with a gif so you can see: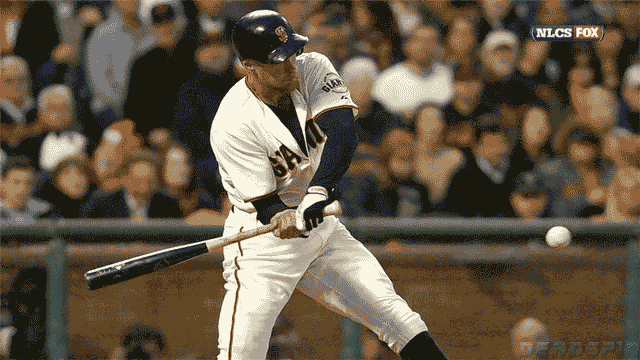 The oddity had such an effect on the ball that it faked out the shortstop, who allowed the ball to get past him and through to the outfield.  And it ended up being a big inning for the Giants -- they scored five runs.
This YouTuber breaks down the contact and the subsequent hit (with some obnoxious music):
The Giants will now face the Tigers on Wednesday in game one of the World Series.