In this case, two wrongs made a right for the Kansas City Chiefs.
Facing off against the New York Jets on Sunday, Chiefs quarterback Alex Smith propelled the pigskin straight in the hands of Jets linebacker Calvin Pace — wrong No. 1.
But Pace couldn't grip the ball, knocking it directly into the hands of a man who had already tumbled to the ground: Chiefs tight end Anthony Fasano.
Wrong No. 2.
Finally Fasano got things right, lurching forward for a touchdown.
Watch the incredible play below:
See the play from another angle: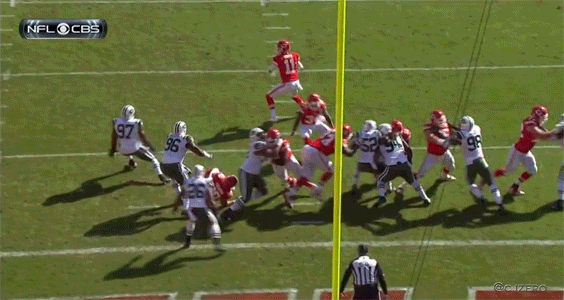 The Chiefs led the Jets, 21-10, at 2:45 p.m. EST.
(H/T: Business Insider)
—
Follow Zach Noble (@thezachnoble) on Twitter