The Department of Veterans Affairs has told local VA medical facilities to hand out free gun locks to veterans, in an apparent effort to help ensure the health and safety of these veterans.
The effort is the latest example of the Democratic attempt to turn firearms into a health care issue. Just last month, the Democratic Senate approved President Barack Obama's nominee to be the next surgeon general, Dr. Vivek Murthy, who once tweeted that "guns are a health care issue."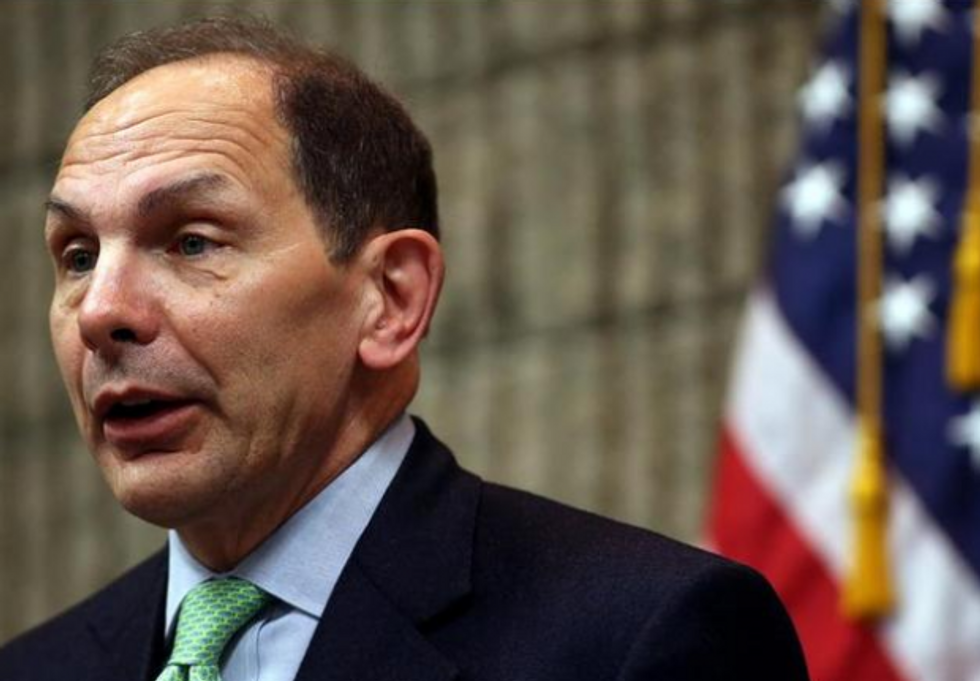 The Department of Veterans Affairs, run by Secretary Robert McDonald, says gun safety is a health care issue, and is offering veterans free gun locks.
Image: AP Photo/Atlanta Journal-Constitution, Ben Gray
But the VA effort is prompting some to question why the VA is undertaking this project at all, at a time when it is still struggling to provide routine health care to thousands of veterans around the country.
A VA spokesperseon told TheBlaze that local VA offices have been instructed to offer veterans free gun locks. "Suicide Prevention Coordinators at local VA medical facilities are provided gun locks through the National Suicide Prevention Program and Project ChildSafe," the spokesperson said.
According to a letter received by a veteran that was obtained by TheBlaze, the VA sees the use of gun locks as a health care issue, and wants veterans to use them if they own a gun.
"As your partner in health care, we are committed to keeping you and your family safe," the letter said. "Gun locks have been shown to greatly reduce death and injury caused by firearms in the home. We are therefore offering you the opportunity to obtain up to four free gun locks."
"We hope to reach all our veterans with this offer," it added.
The letter said if the veteran wants one or more gun locks, they just need to complete the enclosed form and send it back. "When we receive your request we will mail the gun locks to the address provided," it said.
The letters are raising some questions about whether the VA's effort is a backdoor way to create a federal registry of who owns guns. One veteran called it "a gun registry in disguise, under the clever guise of offering free gun locks."
But the VA spokesperson said local VA offices have been told not to keep any information about veterans who own guns. "They have been instructed to offer these gun locks to veterans and family members and to keep no gun registries or other information related to the gun lock distribution," the spokesperson said.
Read a copy of the VA's letter that was sent from its Philadelphia office: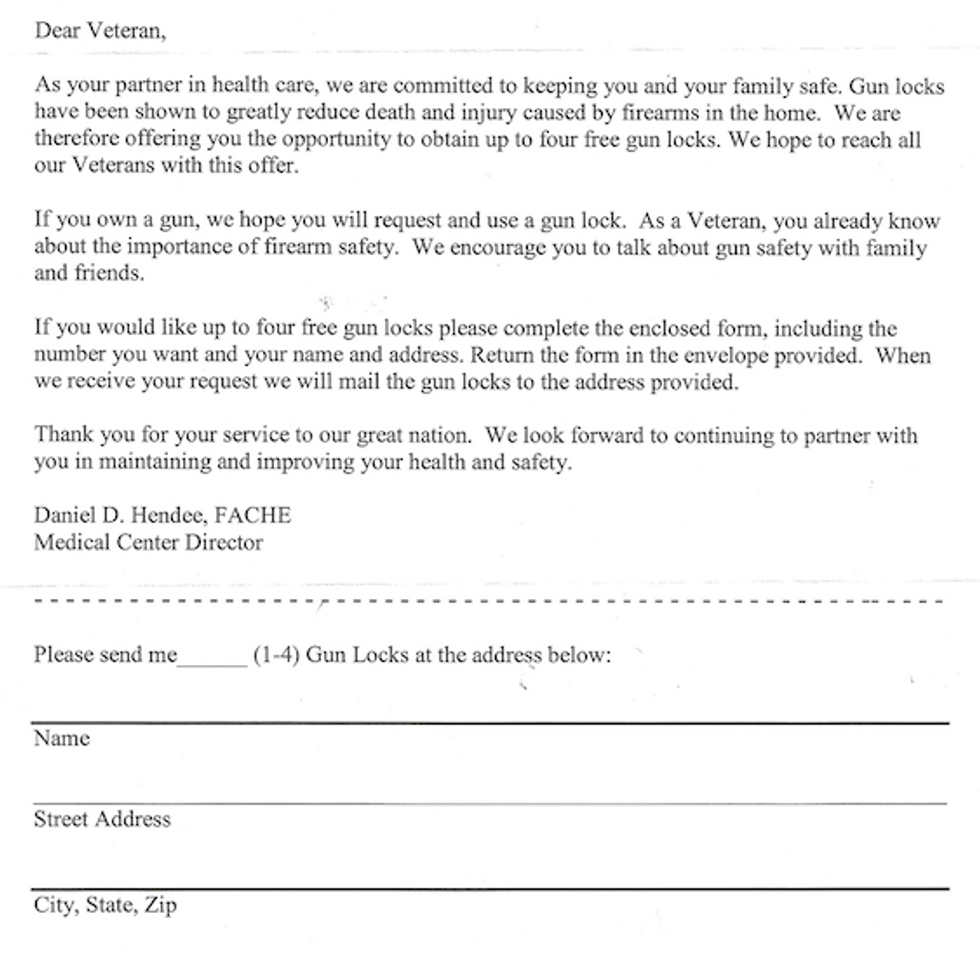 — This story was updated to correct the fourth paragraph, which incorrectly said the VA was handing out free guns. The VA is handing out free gun locks, not free guns.