A California teenager wrote a birthday message to her deceased dad earlier this month, sending it to heaven on a balloon — and actually received a reply.
According to KCAL-TV, 16-year-old Ashlynn Marracino penned a short note on a balloon to her father who passed away in 2010 as a result of a brain aneurysm.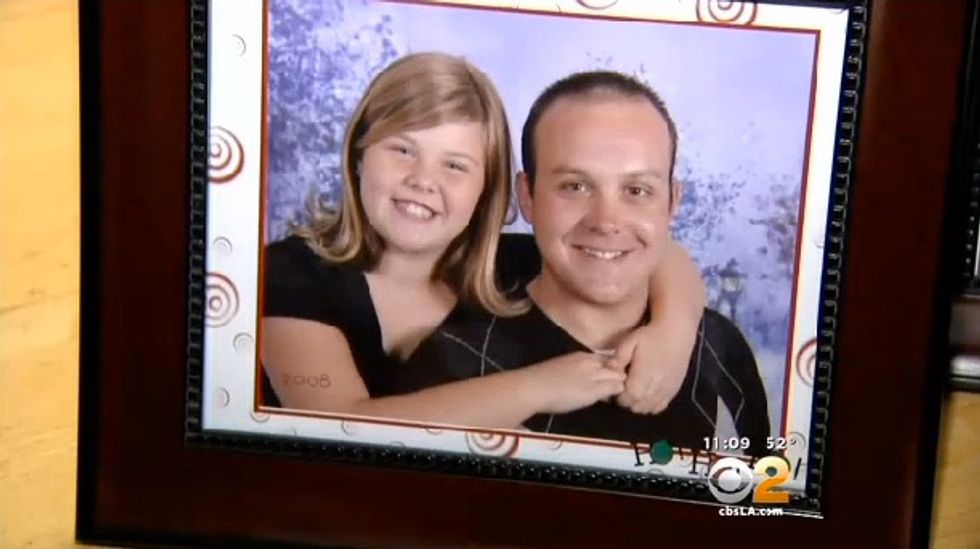 16-year-old Ashlynn Marracino wrote a birthday message to her late father on a balloon and sent it to heaven. (Image source: screen grab via KCAL-TV)
"Dear Dad," she wrote, "You have missed so much and I miss you. And I love you & miss you like crazzy [sic]."
"I've been playing softball for 11 years now. Can you believe it? I Hope you helped me out with all those home runs," the message continued. "I don't like how I never had you in my life. It's not fair. Show me a sign please. Anything to let me know you're there. I miss you so much and I want you back."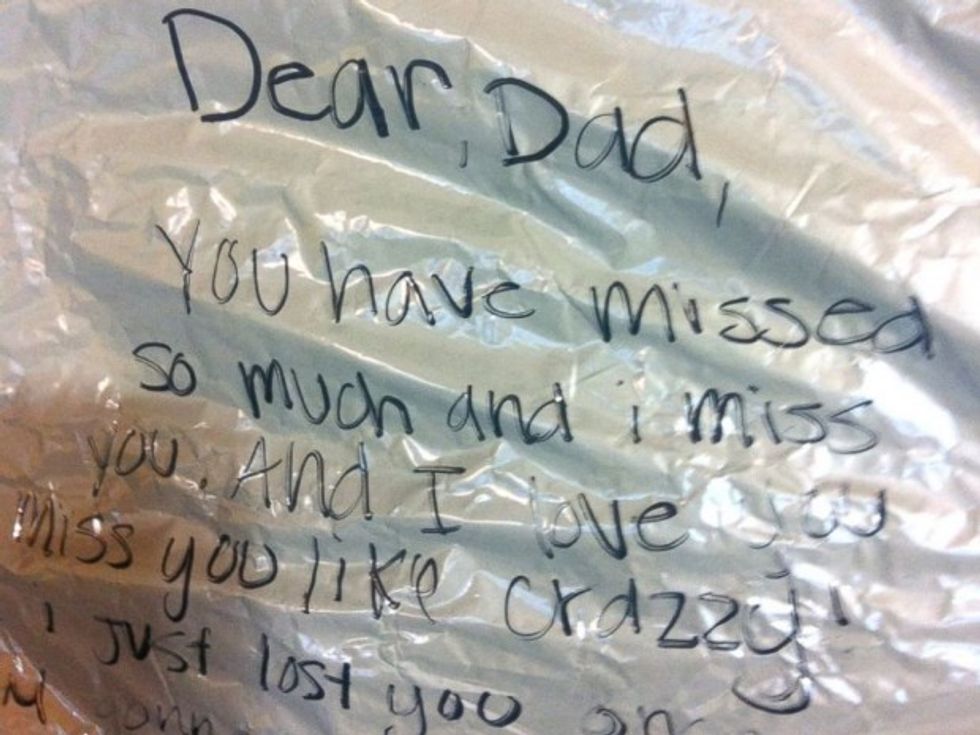 Restaurant owner Lisa Swisley found a balloon a teenage girl had sent into the sky with a birthday note to her late father. (Image source: Lisa Swisley via ABC News)
One day later, the balloon landed 436 miles away from her Whitter home, ultimately arriving in Auburn, KCAL reported. It was discovered by Lisa Swisley outside her restaurant.
"I think it came to us for a reason," Swisely told KCAL.
[sharequote align="center"]"I think it came to us for a reason."[/sharequote]
After finding the balloon, Swisley reached out to Marracino on Facebook.
"I thought it would be cool to send her something to show my support," she told ABC News. "I jumped on a pay-it-forward page I follow on Facebook, and asked people to contribute."
Almost immediately, members of the community started to send the 16-year-old care packages and letters sharing how they dealt with the experience of losing a parent.
"It's all been so unbelievable," Swisley said. "It's the fact that the balloon landed in front of me and I decided to do something about it. It never occurred to me not to."
Marracino told KCAL the response has meant a lot to her.
"I didn't think that anyone would find it," she said.
"That he loves me and and let's not be down or get down on myself," Marracino added.
—
Follow Oliver Darcy (@oliverdarcy) on Twitter