To be fair, it is likely that most people do not watch the shopping channel QVC for scientific information. Viewers are typically interested in finding a good deal, not an astronomy lesson.
So, we expect the folks at QVC won't be too offended at all of the ribbing that is probably coming their way following what was heard on the channel on Wednesday night. If you were not watching as designer Isaac Mizrahi chatted with host Shawn Killinger, then you missed this entertaining discussion about the moon and its celestial classification.
The extended blooper was sparked as Killinger, the host, was looking for the proper words to describe a Mizrahi creation currently on sale.
She offered this analogy, "It almost kinda looks like what the earth looks like when you're a bazillion miles away from the planet moon."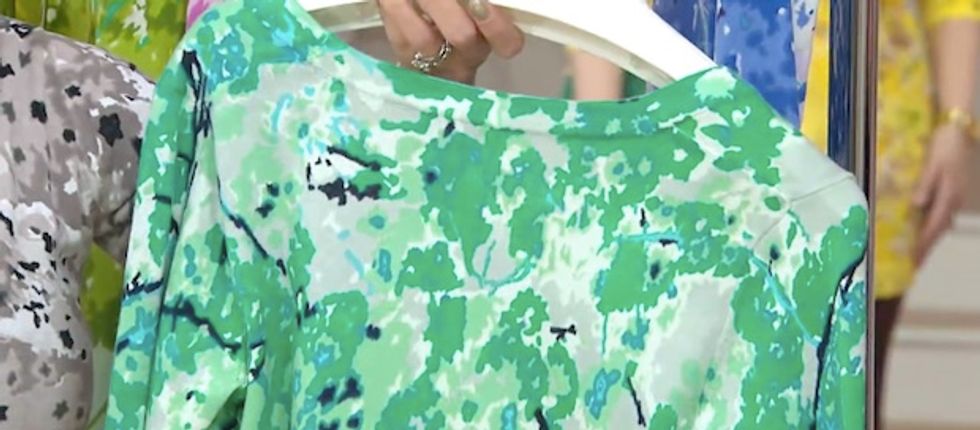 Image: YouTube
Mizrahi initially agreed with Killinger, saying, "Yes, yes, I squinted at it and you're right."
However, the host appeared to know something about her statement was wrong, asking, "Isn't the moon a star?"
"No, the moon is a planet, darling," the designer confidently stated.
Tracy continued thinking out loud, "The sun is a star. Isn't the moon a planet?"
One of the QVC models appeared to realize that this conversation had drifted into an embarrassing place. As the host and guest's bizarre conversation continued, she covered her face.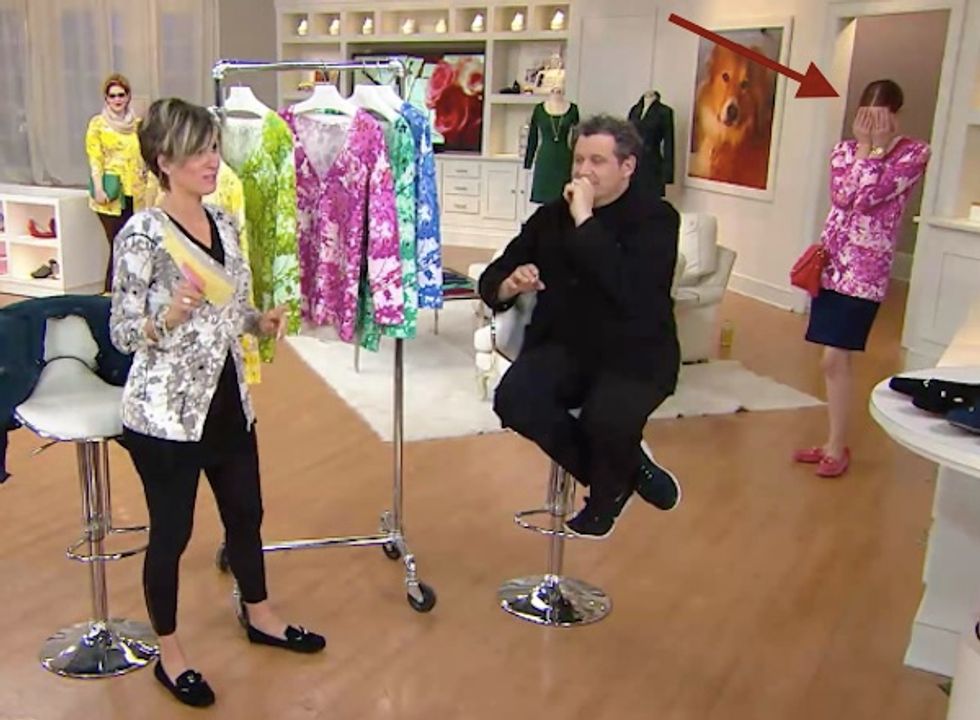 Image: YouTube
A member of the crew apparently searched for the correct scientific designation of the moon and fed the information into the hosts' ear. She repeated this in the form of a question, "The moon is a natural satellite?"
Despite being told that Google called the moon a "natural satellite," Killinger wasn't buying it, adding, "No, I don't like that at all...I don't even know what that means."
Mizrahi also doubted what the web told QVC's producers. He was stuck on what he believed to be the truth, insisting that the moon is a planet. His declared, "But things live on it, that means it's a planet!"
Watch the exchange, starting at the 7:17 point of the video and continues for over a minute and a half:
__
Follow Mike Opelka (@Stuntbrain) on Twitter.