Microsoft founder and computer pioneer Bill Gates says the only form of digital currency that will work is one where the government can see who is making transactions.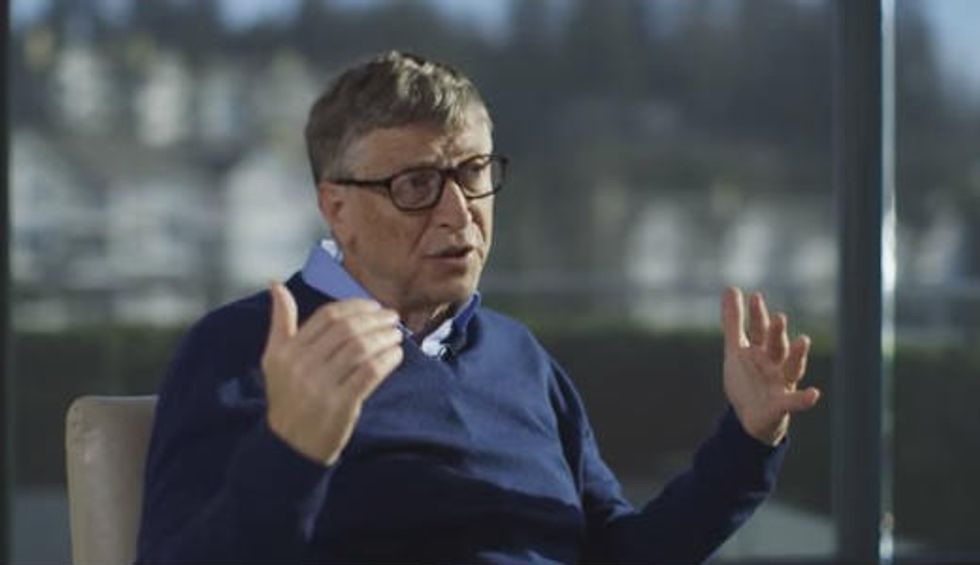 Microsoft founder Bill Gates speaks during an interview (Image source: YouTube)
Bitcoin has become a popular form of newly emerging digital currencies because it allows users to transfer money between accounts without sending any of their personal information. It can be done as simply as by typing the name of the person to whom you want to send money, authorizing the correct amount of money you wish to send and pressing send from your smartphone or computer.
"So where a lot of our work to get this low-cost digital debit card using a cellphone is going is making sure the regulator has set up the right safeguards and that includes a money transfer system that has very low fees insisting that every bank that's licensed connect up and have these reasonable fees," Gates said in an interview Thursday with the Verge.
However, the bitcoin venture has encountered regulatory hurdles since its users aren't required to own a bank account. Some within the government, in particular, have worried such transactions could help support terrorists financially.
"Governments for most transactions will want attributions," Gates said. "The idea of a system where you can't see, 'Is that drug money?' 'Is that terrorist money?' 'Should that be taxed?' You're going to have some tension between the attributed systems like credit cards and debit card systems where there's actually a record of who's engaging and the purely anonymous ones."
"The one I see getting us to critical mass along with the government regulatory support we need is where it's attributed, where we can see who actually did this transaction," Gates said.
–
Follow Jon Street (@JonStreet) on Twitter