He just wanted to make change — and he ended up making bank.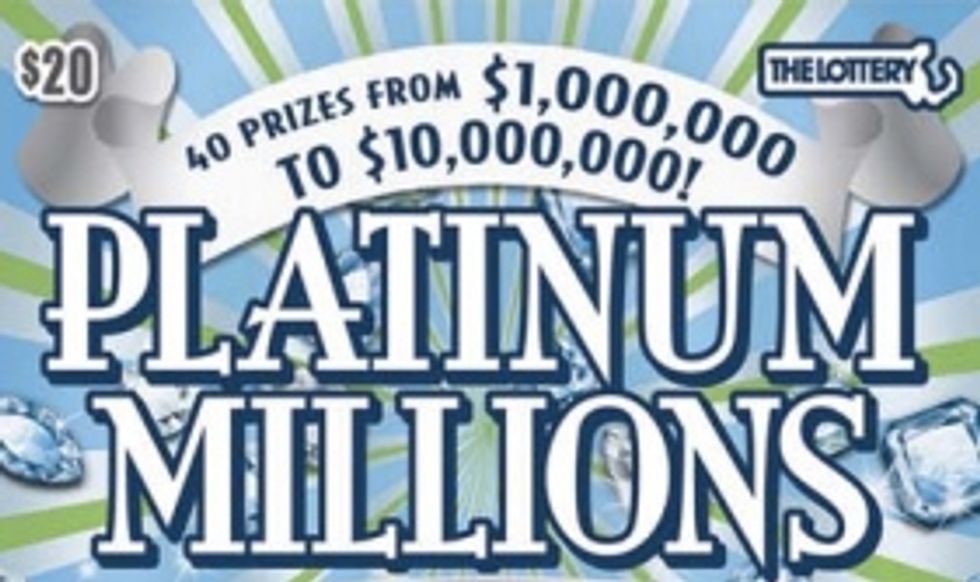 Image via Massachusetts Lottery
An unwitting man in East Boston walked into a grocery store early last week, buying two $20 "Platinum Millions" lottery tickets to break his $100 bill so he could buy a sandwich for lunch, WNBC-TV reported.
One of those tickets was worth $10 million.
The Revere, Massachusetts, man, Richard Noll, and his wife claimed a one-time payment of $6.5 million (after taxes) at the lottery headquarters on Thursday, WNBC reported.
The grocery store, Lanzilli Groceria in East Boston, will get a $50,000 bonus for selling the winning ticket.
The odds of getting a $10 million "Platinum Millions" winner, according to the Massachusetts lottery, are one in 5,040,000.
—
Front page image via Shutterstock
—
Follow Zach Noble (@thezachnoble) on Twitter