They've cracked the code.
Researchers at the University of California, Irvine, have figured out how to un-boil a hard-boiled egg — and they say it has important ramifications.
"Yes, we have invented a way to unboil a hen egg," Gregory Weiss, UCI professor of chemistry and molecular biology & biochemistry, boasted in a statement.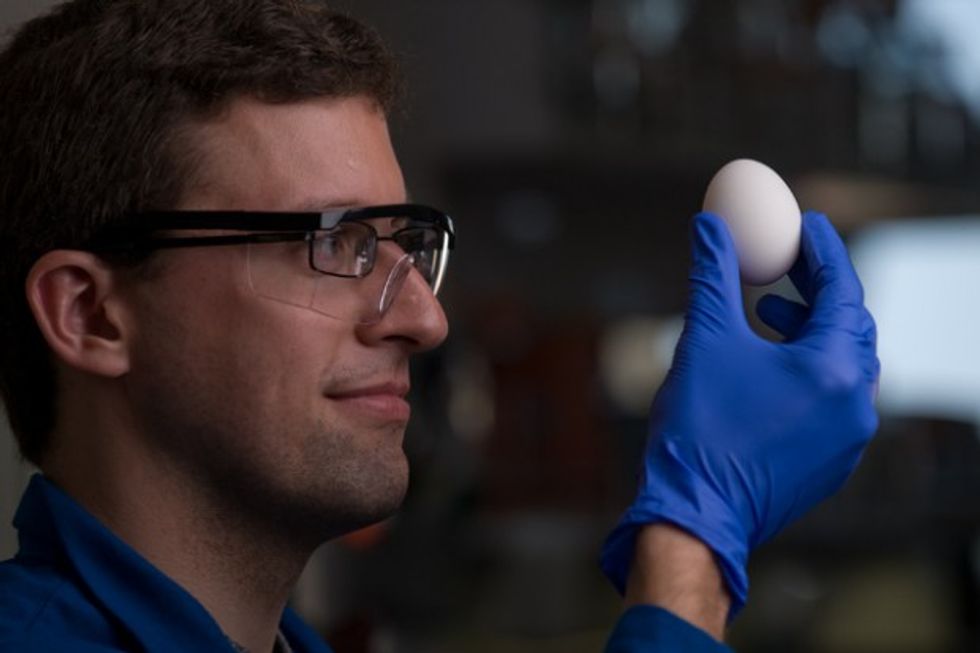 Chemistry major Stephan Kudlacek and professor Greg Weiss have developed a way of un-boiling a hen egg. (Image source: University of California, Irvine)
When boiled, proteins stay intact but change their shape. Older methods of returning them to their original conformation took about four-days.
The new process takes just minutes.
"In our paper, we describe a device for pulling apart tangled proteins and allowing them to refold," Weiss said. "We start with egg whites boiled for 20 minutes at 90 degrees Celsius and return a key protein in the egg to working order."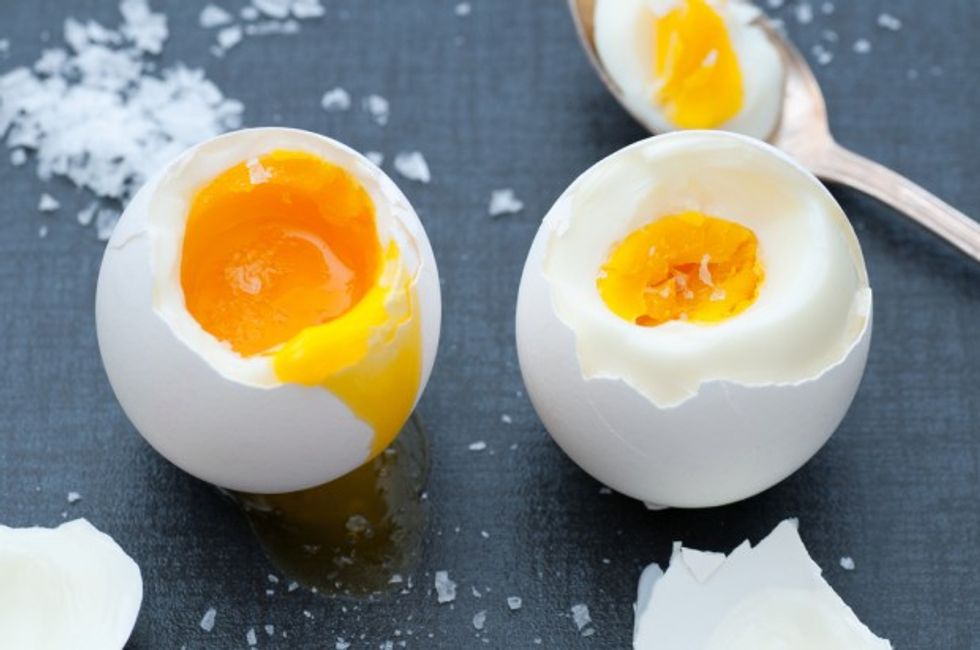 Image source: Shutterstock
According to the chemists, the scientific revelation is very important.
"This method … could transform industrial and research production of proteins," the researchers wrote in ChemBioChem.
Scientists in other fields could use the technology to streamline cancer manufacturing, making cancer treatments far more affordable, the researchers said.
Further, farmers and those who use recombinant proteins could also employ the researchers' methods and increase their profit margins.
The research was supported by the National Institute of General Medicine Sciences and Australian Research Council through grants.
—
Follow Oliver Darcy (@oliverdarcy) on Twitter