Comedians and talk show hosts had a field day after the massive, apocalyptic blizzard forecast to slam NYC, Philadelphia and the New Jersey shore never really materialized.
Leading up to the blizzard, many mayors and a few governors in the threatened region held press conferences to warn people about the approaching storm.
At each of these press events, a sign language interpreter was conspicuously placed to the left or right of the platform, drawing considerable attention.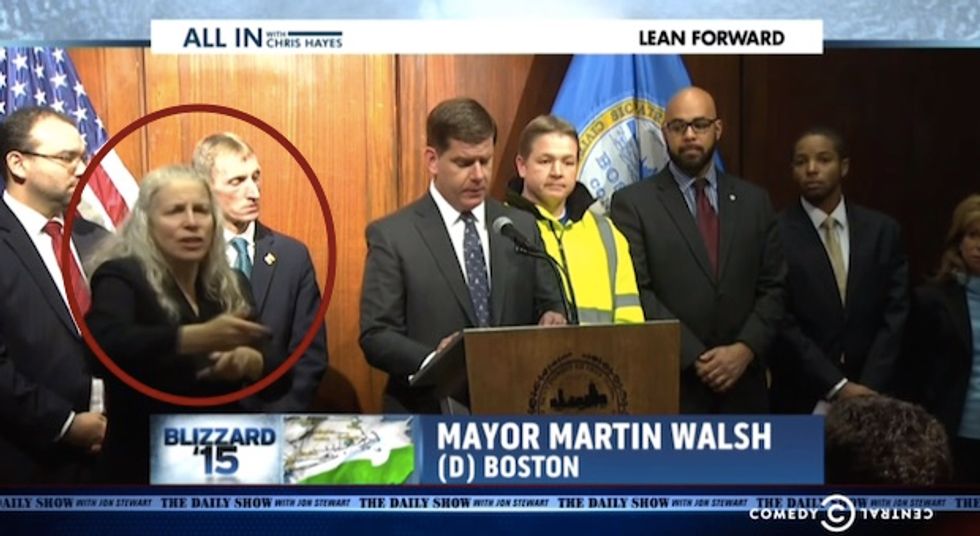 Image: YouTube
This writer noticed the animated nature of some of the interpreters and tweeted about it on Monday night.
Watching all of the Gov/Mayor's press conferences...I am fascinated by the sign language interps. Some are REALLY animated. We need awards.

— Mike Opelka (@stuntbrain) January 27, 2015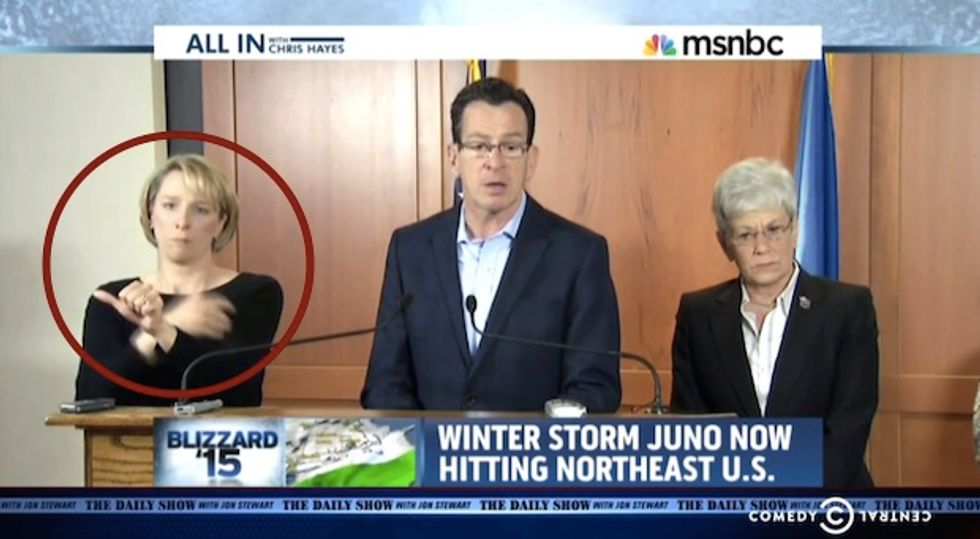 Image: YouTube 
Comedy Central star Jon Stewart also spotted the over-the-top sign language interpretations happening from city to city and dedicated a slice of his opening monologue to it.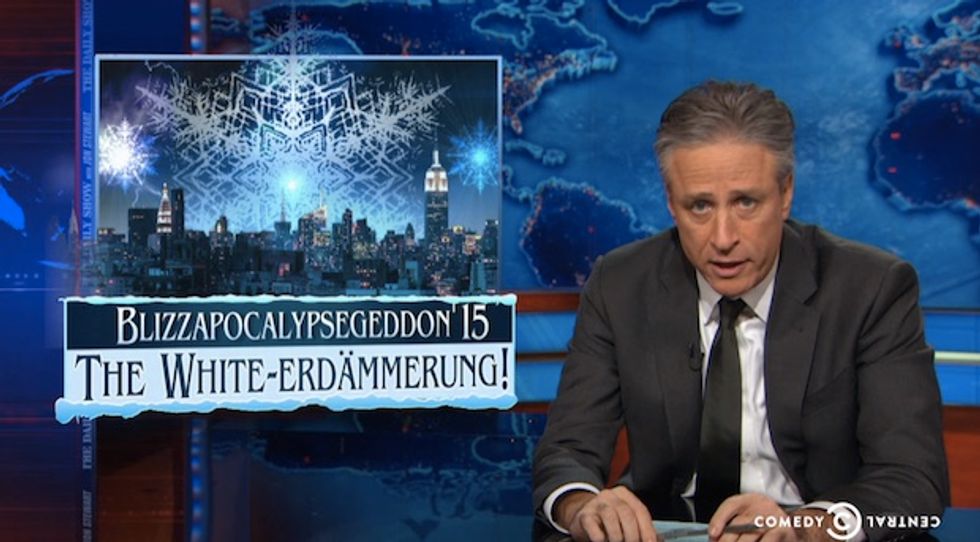 Image: YouTube 
Stewart was particularly impressed with the interpreter for NYC Mayor Bill de Blasio, declaring, "That guy nailed it!"
Watch the clip:
See the entire opening segment from Tuesday's episode of The Daily Show. (The portion dealing with the sign language interpreters starts at 1:30.)
__
Follow Mike Opelka (@Stuntbrain) on Twitter.