A North Carolina woman was arrested after an unhinged road range incident was caught on video and turned over to police.
Kristin Leigh Phillips was charged with reckless driving to endanger, assault and battery, injury to personal property, driving left of center and two counts of communicating threats, the Courier-Tribune reported.
Sherri Hastings, who videotaped Saturday's incident, is disabled and has a handicapped license plate, the New York Daily News reported. She was driving behind Phillips in Randleman when Phillips stopped her SUV, exited, rushed back to Hastings' vehicle and began yelling.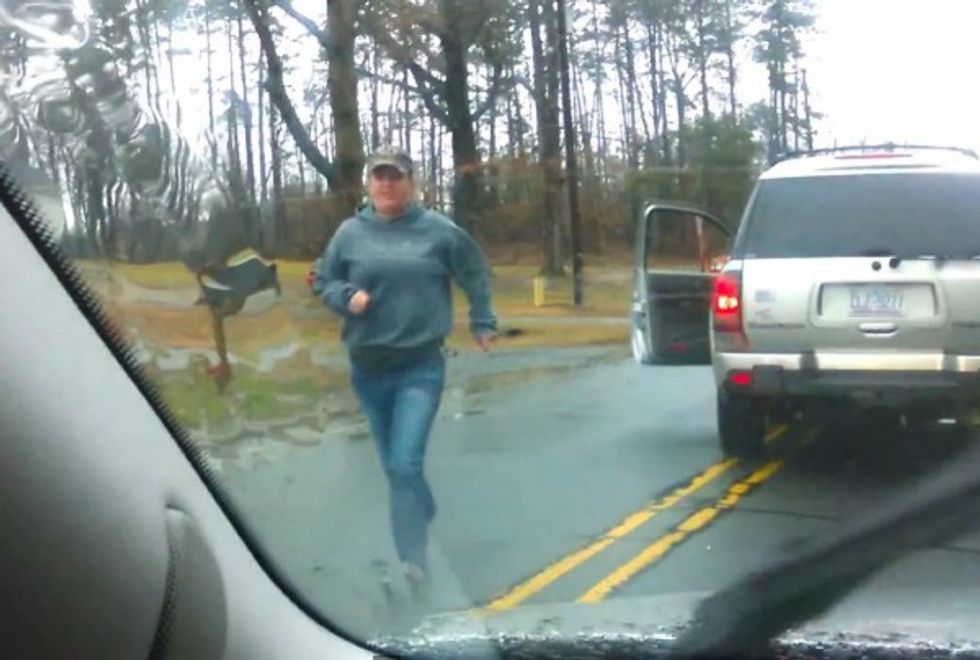 Image source: YouTube
"You goddamn f***ing following someone behind their goddamn ass, you stupid goddamn bitch!" Phillips hollered as she punched through Hastings' partially open driver's side window.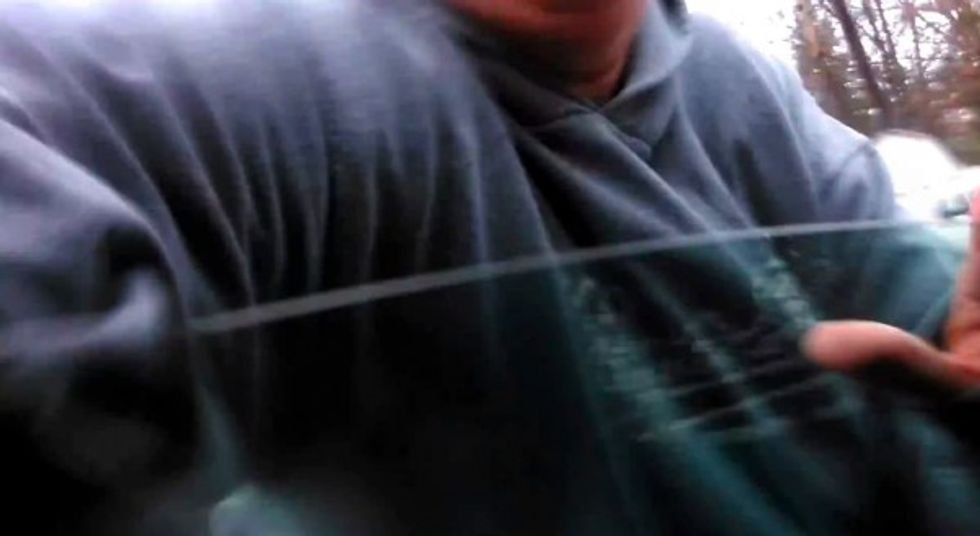 Image source: YouTube
At that point, a child in Hastings' vehicle — her 6-year-old granddaughter, the Daily News reported — began crying as Hastings yelled for Phillips to stop.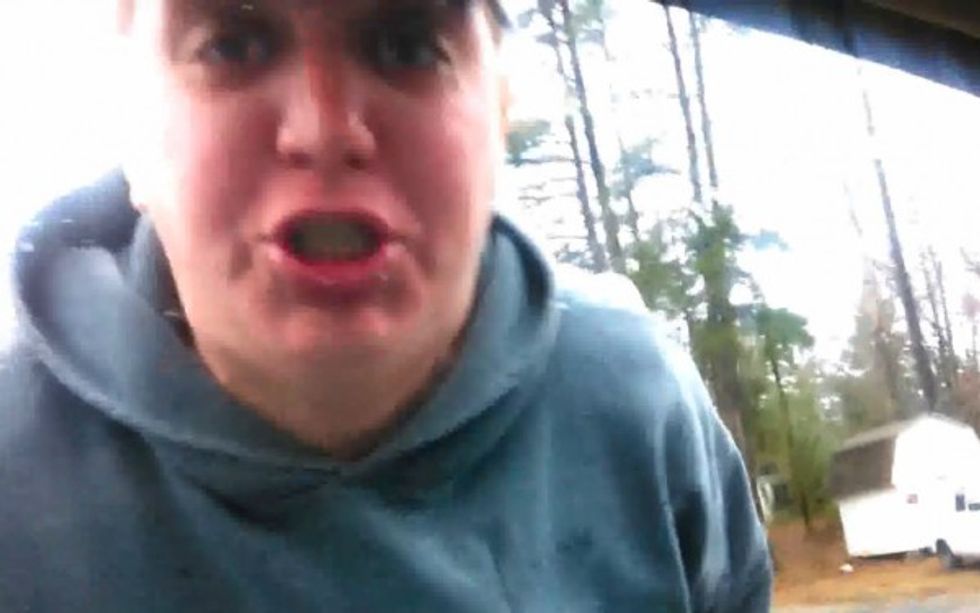 Image source: YouTube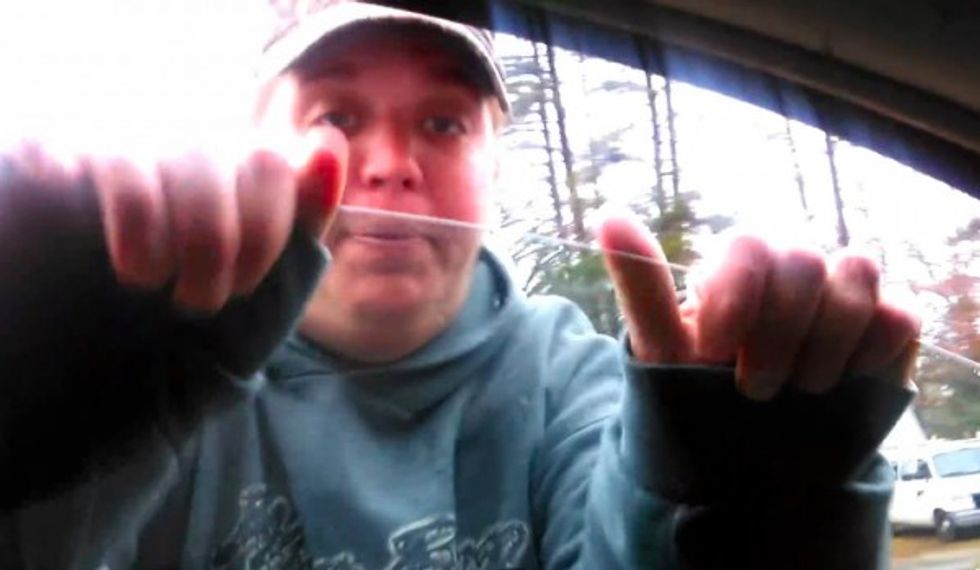 Image source: YouTube
As Phillips walked back to her SUV, she turned, raised two middle fingers at Hastings and yelled "f*** you!"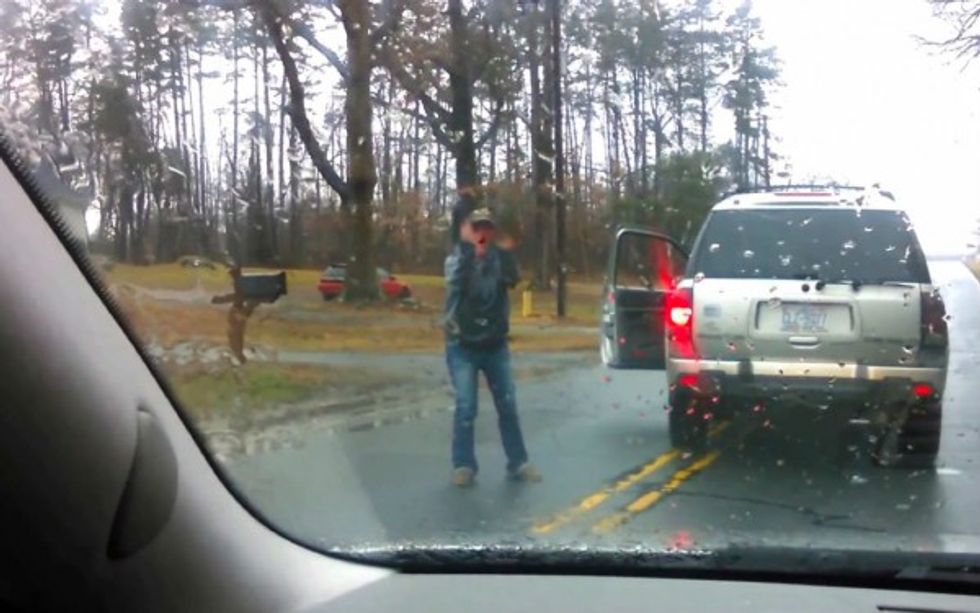 Image source: YouTube (Image blurred)
Describing what prompted the incident on YouTube, Hastings said Phillips tried passing her twice on a two-lane road with double lines on a hill and nearly ran her off the road. She said she let Phillips pass, then called 911 and began recording with her cellphone "which was in a holder on dash board hands free."
Hastings said she drove trucks for 15 years and "knew what was going to happen" and "wanted it on tape."
Randolph County Sheriff's deputies posted images from the incident on Facebook, Det. Sergeant Bernie Maness told the Daily News, which led to tips from the public. After eluding authorities for most of the day, Phillips, 40, turned herself in Monday night and was released after posting bail, the Daily News reported.
"This is a grandmother with a handicapped sign and child in the car," Maness told the Daily News. "We don't do that here."
Here's the clip — Phillips exits her SUV to confront Hastings just after the 3-minute mark (content warning: profanity ahead):
—
Follow Dave Urbanski (@DaveVUrbanski) on Twitter