The Taliban on Friday claimed responsibility for Thursday's attack that killed three civilian American contractors at a military base at Kabul International Airport. A Taliban spokesman claimed on Twitter that it was an insider attack by "an infiltrator" named Ihsanullah.
The spokesman also said the gunman wounded four other Americans before he was killed by return fire.
A 2011 attack at the same facility in Kabul that killed eight U.S. airmen and an American civilian contractor was the subject of the November For the Record episode "Insider Attack."
In the episode, For the Record investigated claims that the 2011 attack, the deadliest insider attack of the Afghanistan War, may have been a result of an ongoing investigation into corruption inside the Afghan air force. A December 2014 report from the U.S. watchdog in Afghanistan concluded that corruption in the region was still a major problem.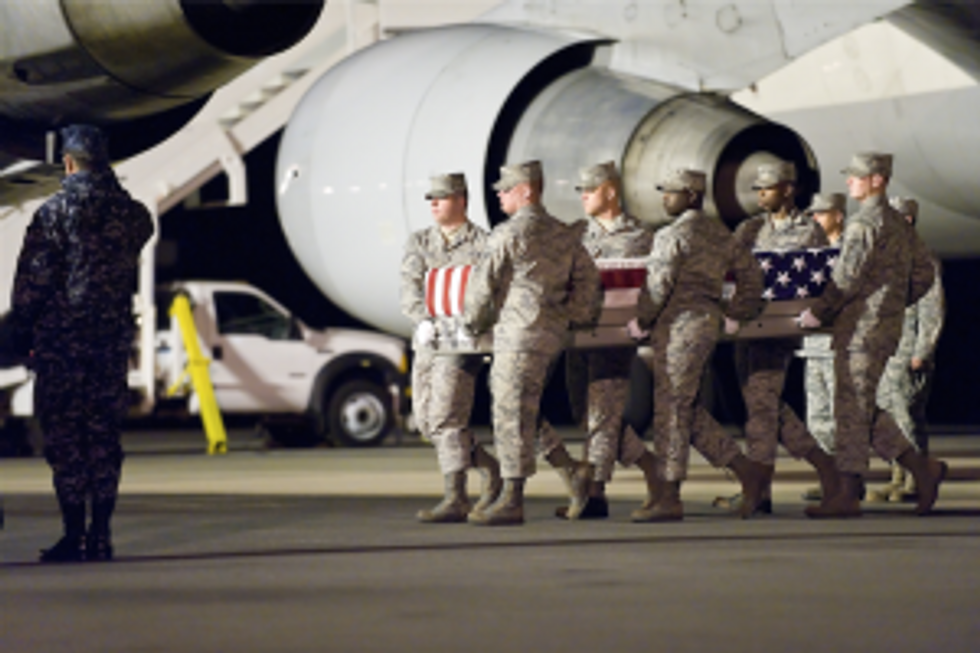 A Dover Air Force Base honor guard carries the coffin of one of the victims of an April 2011 insider attack.
Insider attacks have been a major concern for military leaders throughout the war. While the U.S. military has not released comprehensive statistics on so-called "green on blue" incidents, the Long War Journal tracked the killings and found that they peaked at 61 deaths in 2012. At least 144 coalition soldiers and civilians were killed in insider attacks from 2008 through September 2014, including the August 2014 death of U.S. Army Maj. Gen. Harold Greene —the highest-ranking soldier to be killed in combat since the Vietnam War.
You can learn more about the issue by watching "Insider Attack" on demand and with this free Web extra segment: