It's already being (jokingly) referred to as the "crappiest" public transit system in the world. And yet, an early test of the Bio-Bus, a public transportation experiment powered by human waste, is flush with success.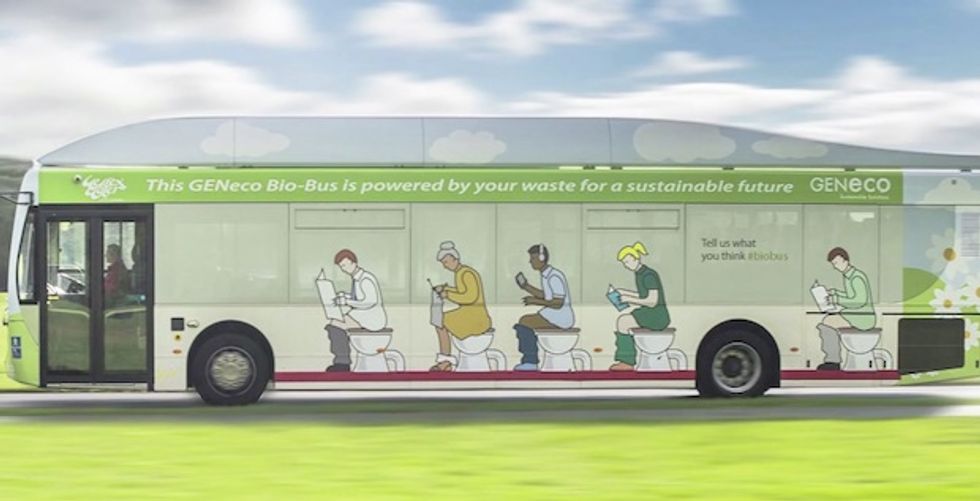 Image: YouTube
Last fall's beta test in England of a bus that runs on bio-methane gas (a by-product of human waste) has been so successful that it is slated for expansion.
The graphic on the side of the 40-seat vehicle, affectionately known as the "poop bus," is misleading. People sit in typical public transportation seats. They do not ride the bus sitting on toilets that process human waste into fuel.
So how does it work? The process is basic science. Using a combination of household waste (human and food waste), the material is broken down by "anaerobic digestion" -- a process using microorganisms to break down this biodegradable material.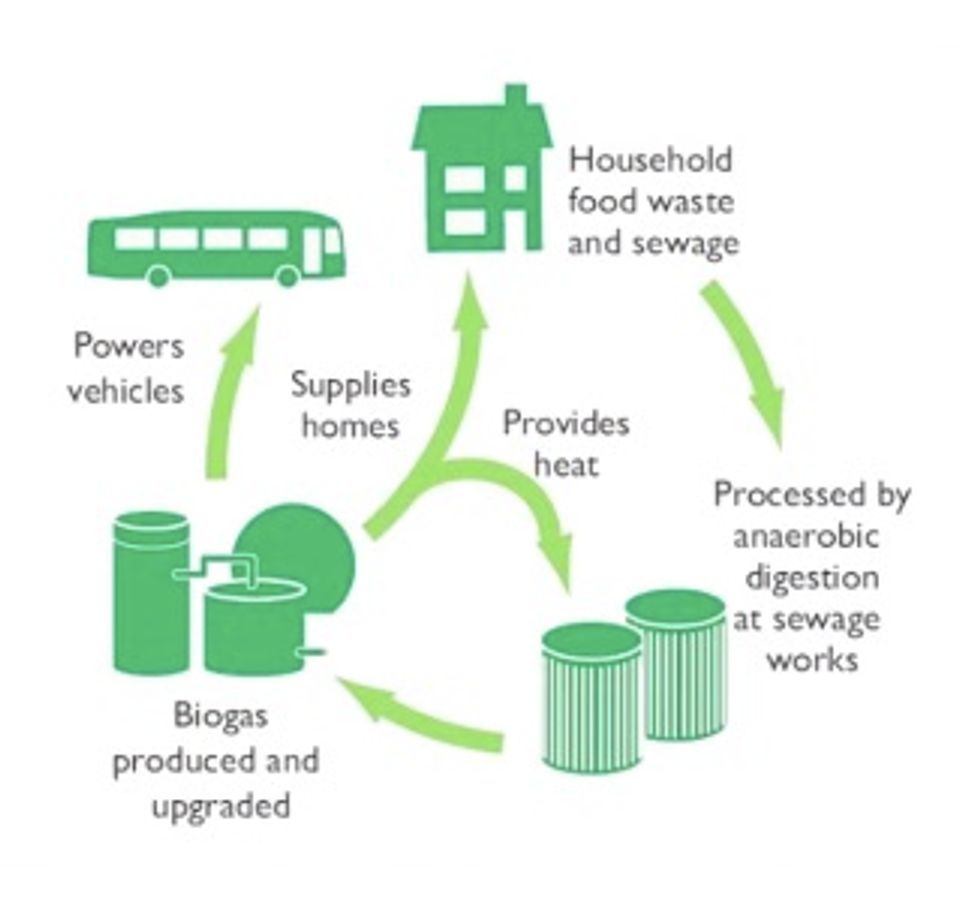 Image: YouTube
The byproduct of this breakdown is a biogas with a makeup similar to propane that can be used to provide heat to homes and also to power vehicles.
Based on one report, a year's worth of waste from five people can provide enough basic material that, once processed, will provide enough gas to power a bus carrying forty people a distance of 190 miles.
The company behind this unique and unlimited source of "renewable" energy is GENeco, a subsidiary of a British utility company. CNBC spoke with Mohammed Saddiq, Managing Director of GENeco about the project.
Saddiq projects using bio-methane instead of standard diesel fuel would mean a "staggering" reduction in the amount of pollution spewing from busses. He estimates that harmful emissions could be reduced by as much as 97% if fossil fuels were replaced by gas from human waste.
For the record, GENeco's "poop bus" was not the company's first attempt to convert human waste into a sustainable energy source. Back in 2012, the company debuted its "poo-car," a 2004 Volkswagen Beetle that runs on the gas generated from human waste.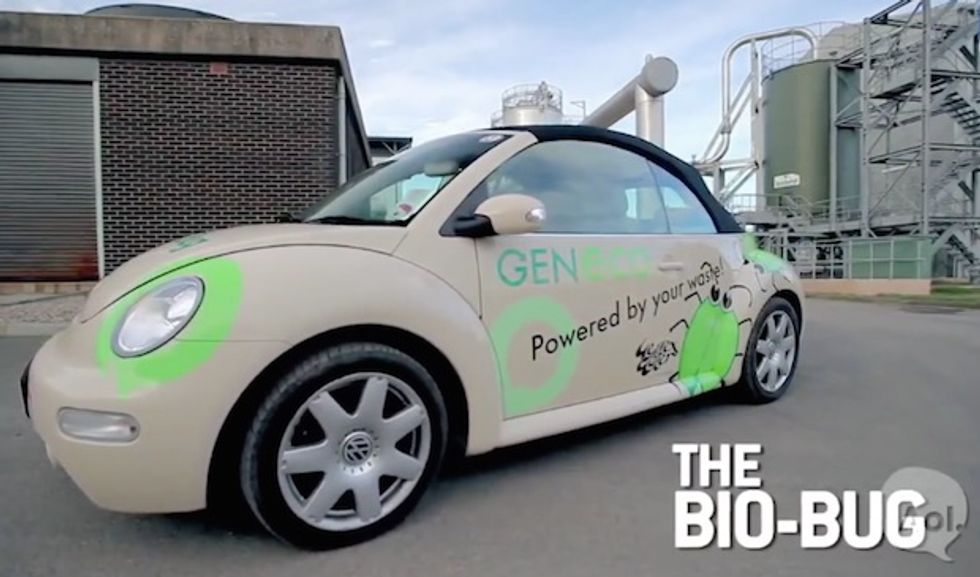 Image: YouTube
Finally, if you are wondering about the smell of the exhaust from a human-waste-powered bus running on the #2 line in Bristol (we're not kidding), the odor is not a problem. GENeco reportedly solved that problem early in the process.
(H/T: CNBC)
__
Follow Mike Opelka (@Stuntbrain) on Twitter.