A 37-year-old Venezuelan man is going to extreme lengths to look like Marvel villain "Red Skull" from Captain America. In fact, he has already had "several subnormal implants on his forehead" and part of his nose removed, according to the Daily Mail.
Henry Damon, a husband and father of two children, reportedly now goes by Red Skull.
In addition to the facial implants and nose removal procedure, Damon also had his eyes tattooed black and his face tattooed red and black to match the Red Skull character.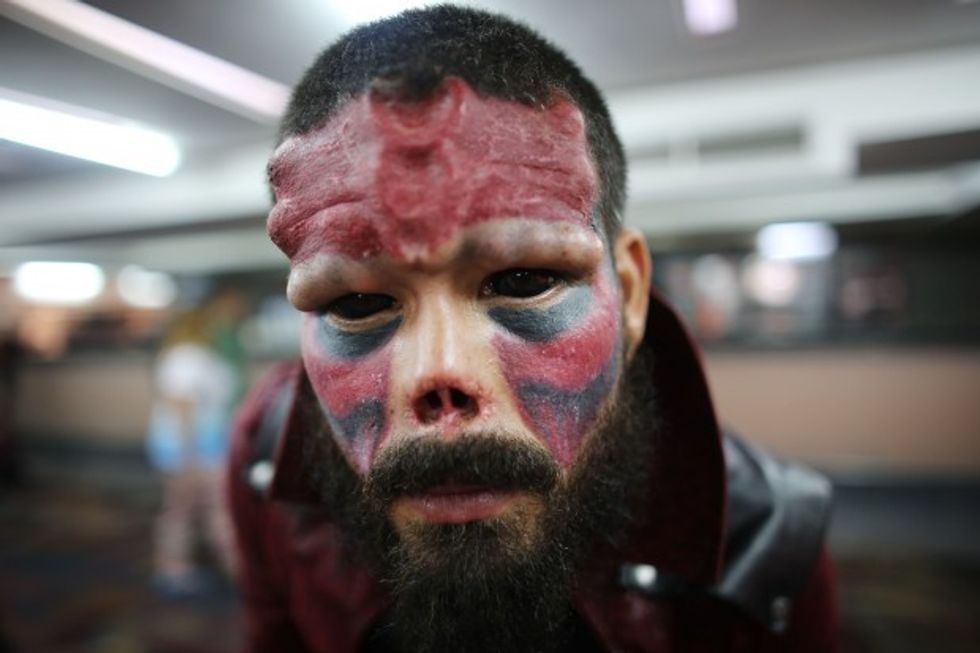 A Venezuelan man known as Red Skull poses for a portrait during the annual Venezuela Tattoo International Expo in Caracas, Venezuela, Thursday, Jan. 29, 2015. Tattoo artists from around the world are gathering for the four-day event that also includes under the skin implants and body piercing. (AP Photo/Ariana Cubillos)
Now compare that to the Red Skull Marvel villain: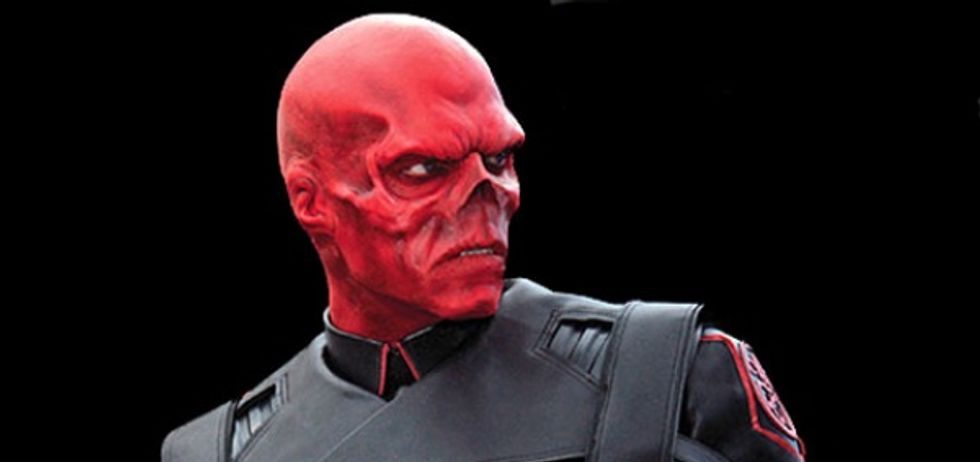 Marvel villain Red Skull
For some reason, Damon has always dreamed of being Red Skull and is a huge comic book fan, one of his friends reportedly told the Daily Mail.
Watch more:
---