TheBlaze TV's Dana on Thursday ruthlessly mocked NBC anchor Brian Williams after he was forced to retract a claim he has made for 12 years, that his helicopter was hit and forced down by RPG fire in Iraq.
'Dana' contributor Ben Howe donned a toupee and pretended to be Williams, making a number of lavish claims before retracting them.
"Last week, I told you about a harrowing experience I had while breaking into the Kremlin some years ago to end the Cold War," he said solemnly. "It turns out I misremembered a portion of the story, and I would like to apologize..."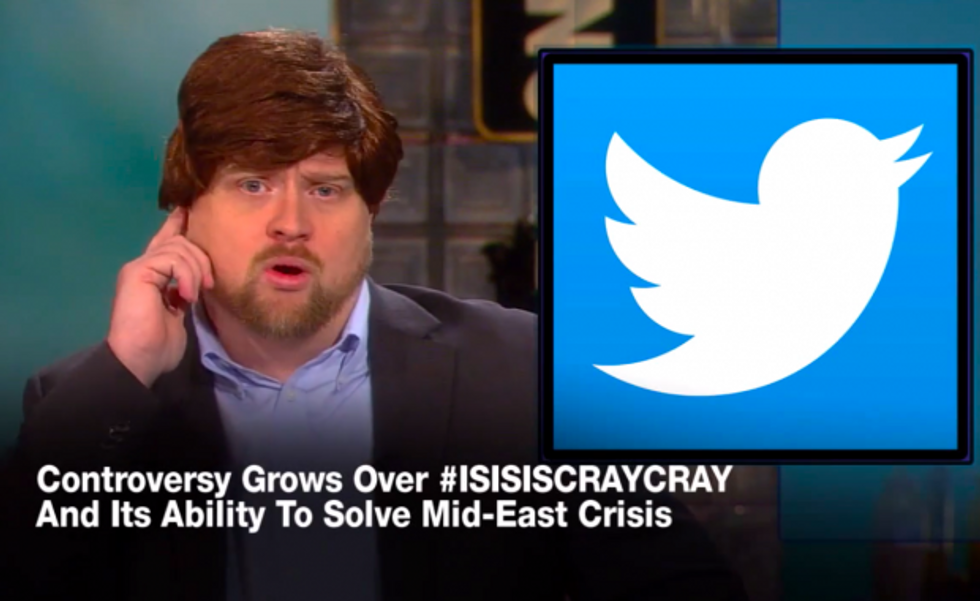 Ben Howe mocks NBC's Brian Williams in a segment for TheBlaze TV's 'Dana.' (Image credit: TheBlaze TV)
He also discussed the Iraq war, commenting: "Pentagon sources tell me that my absence from the region has had a tremendously deleterious effect on the people not seen in, quote, 'a thousand, million generations.' We are also getting a late breaking update that merely by reporting this information, I have driven ISIS into hiding. I'll keep you updated as my influence grows."
But shortly thereafter he was forced to admit that his Twitter hashtag #ISISISCRAYCRAY has not yet solved the crisis.
"I'm also being told I that never used it in a tweet, and I've never tweeted," he added, before signing off: "As always, you can trust me."
Watch the complete segment, below.
The full episode of Dana, along with many other live-streaming shows and thousands of hours of on-demand content, is available on just about any digital device. Click here to watch every Glenn Beck episode from the past 30 days for just $1!